Entertainment
The 25 Sexiest (Famous) Girls with Tattoos

43.3k votes
6k voters
2.7M views
25 items
Hot girls and tattoos go together like milk and cookies. Hot chicks like Jessica Alba and Megan Fox and ink? Well, those go together like
the best milk
you've ever tasted and the absolute best f*cking chocolate chip cookies in the world. From tattoo queens like Angelina Jolie and Kat Von D, to unexpected tramp stamps from the likes of Julia Roberts and
hand tattoos
on Helen Mirren, here are the 25 hottest celebrity females who have tattoos, making them that much hotter.
Disclaimer: This list is judged by how well the girl pulls off the tattoos, how many tattoos she has, and how hot she is. This allows us not to focus on the, sometimes hotter, wrist/ankle tattoo and tramp stamp crowd. They get plenty of attention.

Check out these sexy tattooed women, these hot women with tattoos. I bet you'll love these sexy tattoos!
back to page 1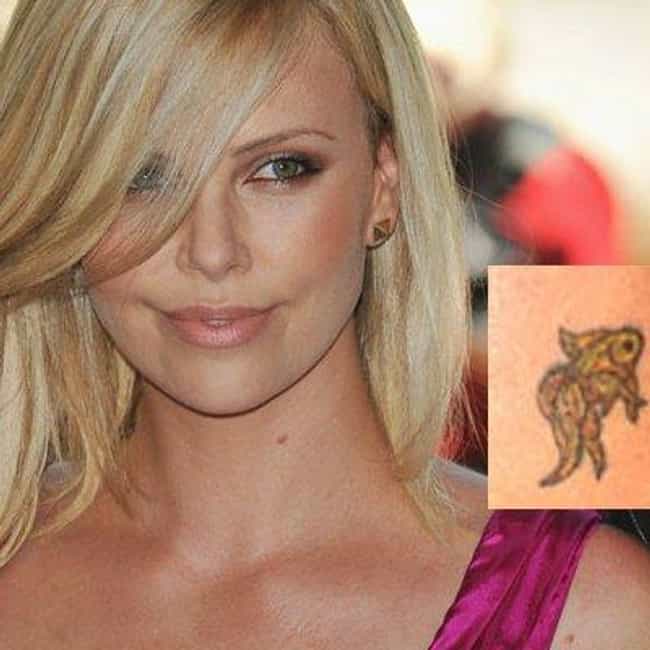 This South African beauty has one of the sultriest eyes around and with legs that go on for miles, Charlize Theron also adds a little element of surprise with her koi fish ankle tattoo.
Age: 43
Birthplace: Benoni, Gauteng, South Africa

Agree or disagree?
see more on Charlize Theron
Placement: Vertical Side Quote at Waist
Hayden Panettiere is only 5"1, but this miniature cutie has a tat that's big and bold, at least in meaning. Reading "Vivere senza rimipianti," Italian for "live without regret," the word "rimpianti" is purposely misspelled for a fresh angle on the phrase. At least that's what her publicist says.
Age: 29
Birthplace: Palisades, New York, United States of America

Agree or disagree?
see more on Hayden Panettiere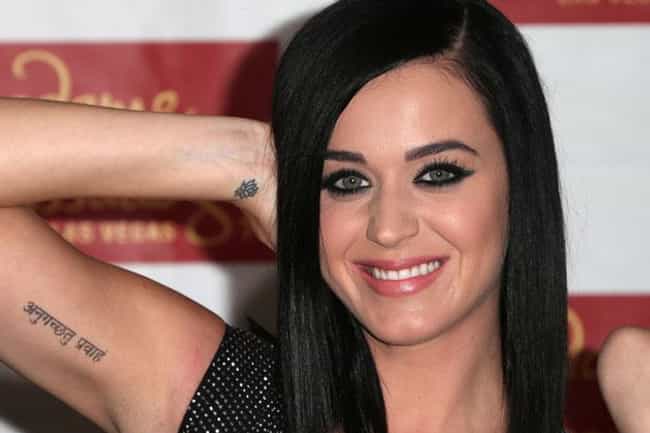 Placement: Arm, Wrist, Ankle
Quirky and bodacious pop star Katy Perry also has some tats to share, not just her tits. Lucky for us, we often get a good look at them since she loves nothing more than to be wearing next to nothing. Key word here: NEXT to nothing. *Hits one of his henchmen in a rage*
Age: 34
Birthplace: Santa Barbara, California, United States of America

Agree or disagree?
see more on Katy Perry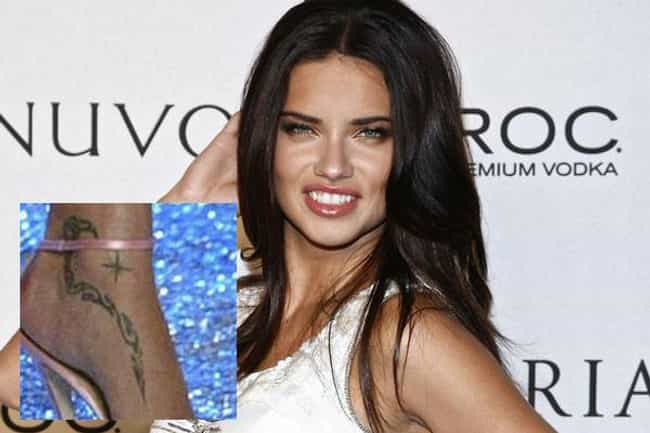 Placement: Ankle
If fantasies could come to life, they would probably all rise and look like Adriana Lima. She has everything a guy could want. That misbehaving look in her eyes and beckoning body that shrieks with ecstasy at every turn. Yep, she's a fantasy alright (we hear she's really a good Catholic girl who stayed a virgin until she got married in 2009).
Adding to her bad (but-really-not-bad-at-all) girl image, is her tribal-patterned ankle tattoo.
Age: 37
Birthplace: Salvador, Brazil

Agree or disagree?
see more on Adriana Lima