Awkward
The Most Epic Fat Guys In Internet History

Updated June 11, 2019
1M views
34 items
However you feel about obesity and its effect on society, you will be hard-pressed to find funnier things on the internet than these fat guys and their exploits. Are these fat guy videos and pictures funnier because these large and in charge dudes are hilariously chubby? Yes. Resolutely, yes. However, many of these funny fat guy pictures would be just as funny if they featured skinny guys. (Hahaha, no they wouldn't.)
This list is dedicated to the heaviest hitters in viral Internet history, which is a horrible way to say that the following list will detail the greatest, most memorable and therefore epic fat men from popular viral videos, pictures, and memes. From the Star Wars Kid and the Numa Numa Guy to the guys who ate 40 pizza rolls and a box of Twinkies, these overweight gentlemen make the world a better place.
When it comes to hilarious viral videos, low fat diets are for losers. Here are the greatest fat guys in Internet history.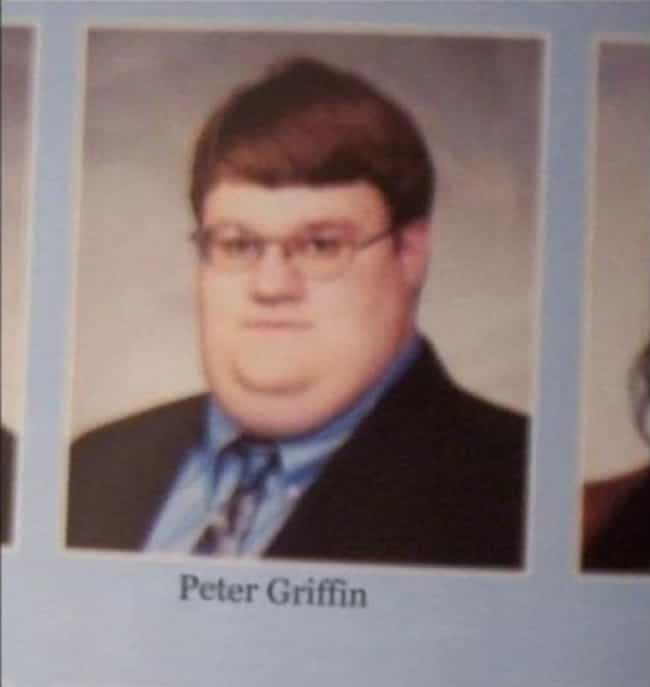 His name is Peter Griffin and he looks like Peter Griffin? Thank you, Internet. Thank you, universe.


2
The Arsenal of Guns and Guitar Hero Guy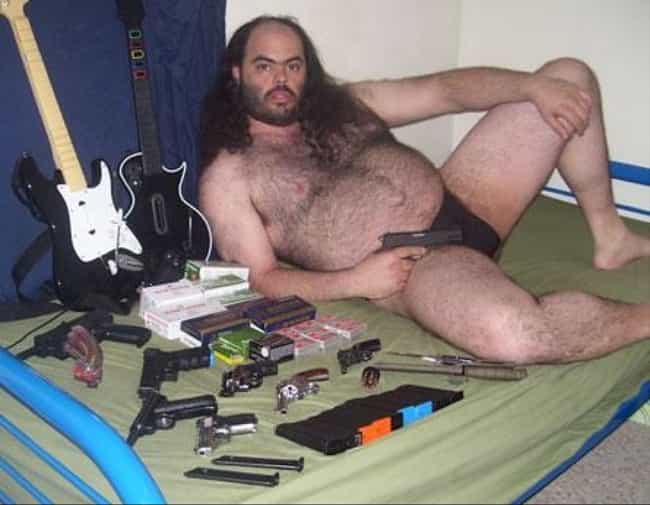 This is one of the greatest people in the history of the Internet. The fact that one of the most well-known pictures on the web features a shirtless, hairy, balding guy surrounded by an arsenal of guns (and some Guitar Hero controllers???) is what makes this universe so great.
As it turns out, these pictures actually originated from a gun lovers' forum that this guy frequents, and which also features a video of him shooting a gun.
His wife actually took all the pictures of him as a joke, but sadly he went on his original post to tell everyone about how his wife cheated on him with his best friend in his own house while he was sleeping. (Who the hell would do that to a guy with this kind of arsenal?!)
Not only does this guy completely own the embarrassingly amazing pictures of him from around the Internet, but he loves the online fame.
And we think he's a pretty good guy for not shooting his best friend in the nuts with a grenade launcher.
3
The Fat Man at the Computer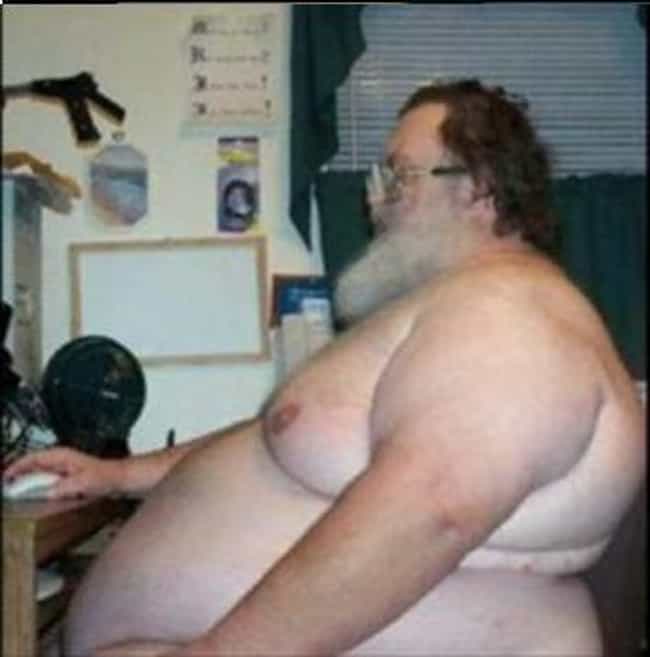 This is the most often used, widespread, recognizable singular picture of an unknown fat guy on the Internet. He's one of the oldest viral images in Internet history, as well as one of the first results when you Google "fat guy".
Because of his stature, and the fact that it's probably just a picture taken of some guy happily using his ball-roll mouse on Windows ME on CompuServe on a Compaq Presario, he gets the #1 spot. The poor guy was probably just having a little online fun, and has now been seen (and ridiculed) by millions of people across the web.
Eventually, he probably even had to shave his beard and put a shirt on. I hope you're all ashamed of yourselves.
Famous for his lipdub video to a then-unknown song called Dragostea din tei by the band O-Zone, the pre-Keenan Cahill YouTube lip syncer named Gary Brolsma became known as "The Numa Numa Guy" in the early days of the viral web.
After only three months, the video had over three million views and people not only mimicked what he did, but loved him for it. The viral video has since earned him appearances in Weezer music videos, spot on traditional media outlets, and Internet fame that will pretty much last him the rest of his life. He was even featured in a Geico commercial in 2009 (way to be timely, Geico).