true stories

The Greatest (Real) Bill Murray Stories Ever Told

319 votes
146 voters
2.3M views
12 items
Follow
Embed
Bill Murray is a badass. Though now known for his roles in such classic films as Groundhog Day, Ghostbusters, and Stripes, Murray first got his start as a castmember on SNL. Who could forget his classic Nick The Lounge Singer bit? Some of these Bill Murray stories are legend, and some may have indisputable proof – yet they are all amazing and sound exactly like the kind of awesome thing the most enigmatic celebrity (that we actually like) would do. From stories on the set to sightings in Karaoke clubs and even crashing random house parties, this is a list of the greatest (real) Bill Murray encounters of all time.
For more amazing true Bill Murray facts, check out this list of
roles Bill Murray almost played
.
back to page 1
Bill Murray Does Karaoke with Complete Strangers
The Story:
A group of friends go out to have a few drinks at a bar called Karaoke One 7 in New York City. Mike, the guy who reported this story to authorities, notices a couple of women who have just walked in with a guy that looks just like Bill Murray... because he IS Bill Murray.
After they do the good ol' "celebrity confirmation", the group proceeds to invite Bill Murray into their karaoke room.
15 minutes later, Bill Murray knocks on their door.
Bill Murray and the girl he's with – notably from Amsterdam – sing a bunch of French songs and buy everyone these weird green drinks made with Chartreuse. After these, Bill Murray himself sings an Elvis song with Mike – and the group, of course, takes a bunch of photos.
Believable?
The photos are pretty irrefutable, but the verdict is still vague. There have been a few discrepancies, first being exactly when this incident took place. It was also first reported that he showed up at Karaoke One with a group of women, then later corrected that it was one Dutch woman. The details aren't 100% clear; however, Murray is known for randomly crashing strangers' parties, so there's a good chance this one is true. And it is probably the realization of every Bill Murray fan's biggest dream.
Amazing.
(
Source
)
Agree or disagree?
Bill Murray Surprise Bartends at Shangri-La at SXSW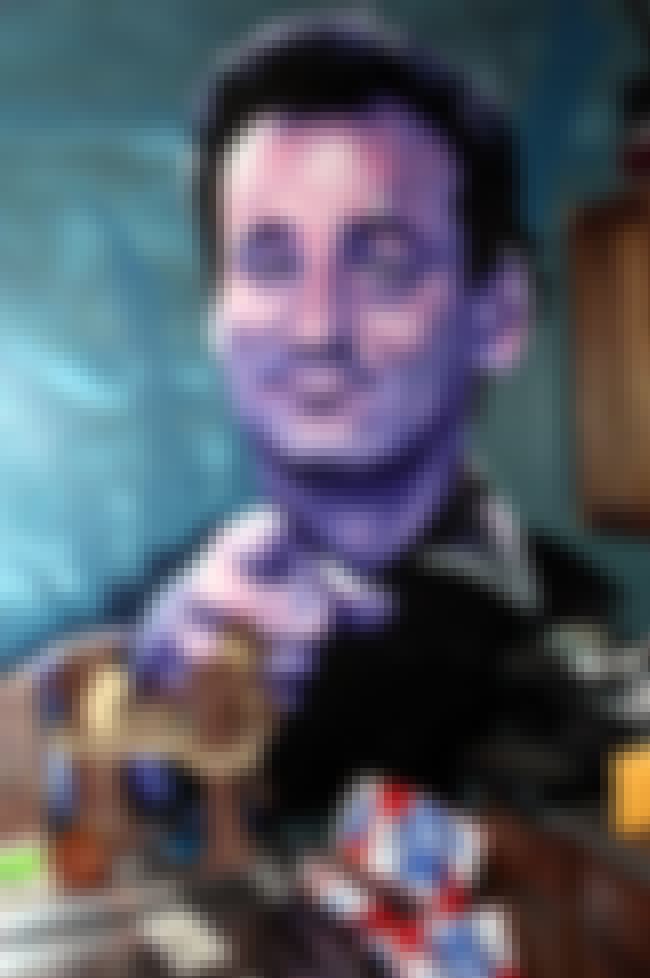 The Story:
The story begins when Bill Murray attends Austin's SXSW festival and hangs out with Wu-Tang clan.
He shows up with them at the bar Shangri-La and insists on bartending, only serving patrons shots of tequila. No matter what they ordered, he pours them a lot of tequila.
Everyone there is Tweeting, Facebooking, and blogging about it, and someone even took a video:
Bill Murray Bartending at SXSW 2010 from Erica Hoerl on Vimeo.
Throughout the rest of the week, Murray is spotted at various parties, including one Redditor's ("one who frequents the popular website, reddit.com") friend's house party:
Believable?
This story is widespread, and there's video to prove its accuracy. It also proves the extent of Murray's awesomeness. Who knows how many of the details and secondhand accounts are true, but the video is pretty indisputable.
(
Source
)

Agree or disagree?
Bill Murray Reads Poetry to Construction Workers Building NY's Poet House
The Story:
During construction of the Poet's House, a library in Manhattan, Bill Murray stops by to read poems to the construction workers who are working on the building. In the middle of reading, he says, "It gets worse. If you want to take a sick day, do it now." Workers laugh and take photos with their cell phones.
Believable?
Indisputably true.
Agree or disagree?
Bill Murray Accidentally Stars in Garfield
The Story:
Bill Murray sees the name "Joel Cohen" (THIS Joel Cohen) attached to the Garfield script, believing it's the famed director of Fargo, The Big Lebowski, Barton Fink, and No Country for Old Men – Joel Coen... as in THIS Joel Coen (no H, you see). Academy Award-winning Joel Coen.
According to Esquire magazine, Murray says: "I looked at the script, and it said, 'So-and-so and Joel Coen.' And I thought: Christ, well, I love those Coens! They're funny. So I sorta read a few pages of it and thought, Yeah, I'd like to do that."
Then he saw the movie. And only AFTER that did he realize that it wasn't Joel Coen, but Joel Cohen. No Fargo, No Country for Old Men or Big Lebowski – no, this one was Daddy Day Camp (the sequel to Daddy Day Care), Evan Almighty, and Cheaper By the Dozen Joel Cohen.
"I kept saying, 'Who the hell cut this thing? Who did this? What the f**k was Coen thinking?' And then they explained it to me: It wasn't written by that Joel Coen."

Believable?
Although this might be the actor-celebrity version of sleeping with someone questionable and then claiming you were drunk, there's obviously no doubting the accuracy of the interview. It's just a shame that it took the movie being finished before Murray realized his mistake. But hey, every paycheck helps - even someone like Bill Murray, so why the hell not?
(
Source
)
Agree or disagree?