true stories

The Greatest (Real) Bill Murray Stories Ever Told

483 votes
191 voters
2.3M views
12 items
Follow
Embed
Bill Murray is a badass. Though now known for his roles in such classic films as Groundhog Day, Ghostbusters, and Stripes, Murray first got his start as a castmember on SNL. Who could forget his classic Nick The Lounge Singer bit? Some of these Bill Murray stories are legend, and some may have indisputable proof – yet they are all amazing and sound exactly like the kind of awesome thing the most enigmatic celebrity (that we actually like) would do. From stories on the set to sightings in Karaoke clubs and even crashing random house parties, this is a list of the greatest (real) Bill Murray encounters of all time.
For more amazing true Bill Murray facts, check out this list of
roles Bill Murray almost played
.
back to page 1
Bill Murray Thinks Autographs Are Boring, Films Slowmo Walk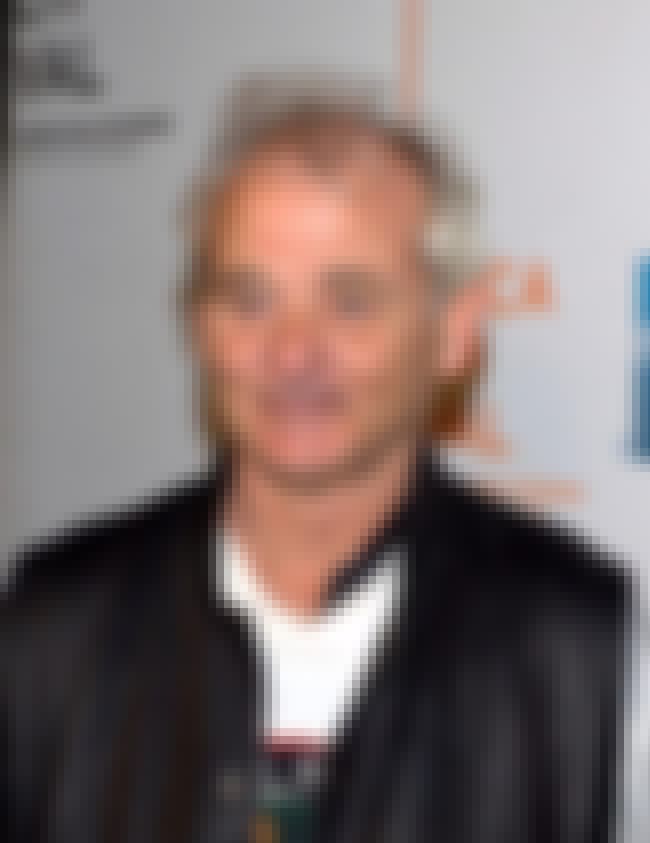 The Story:
Like most celebrities, Bill Murray isn't a fan of being bothered for his autograph. Unlike most celebrities, it's because he finds it too impersonal.
One day, Bill Murray is doing a shoot for a guy, and that guy's friend asks him for an autograph. Instead of just writing his name on a piece of paper, Bill gives them something better. He films a slow motion walk down the hall with all the guys à la Wes Anderson.
Proof!
(
Source
)

Great story?
Bill Murray Gets Drunk and Drives a Golf Cart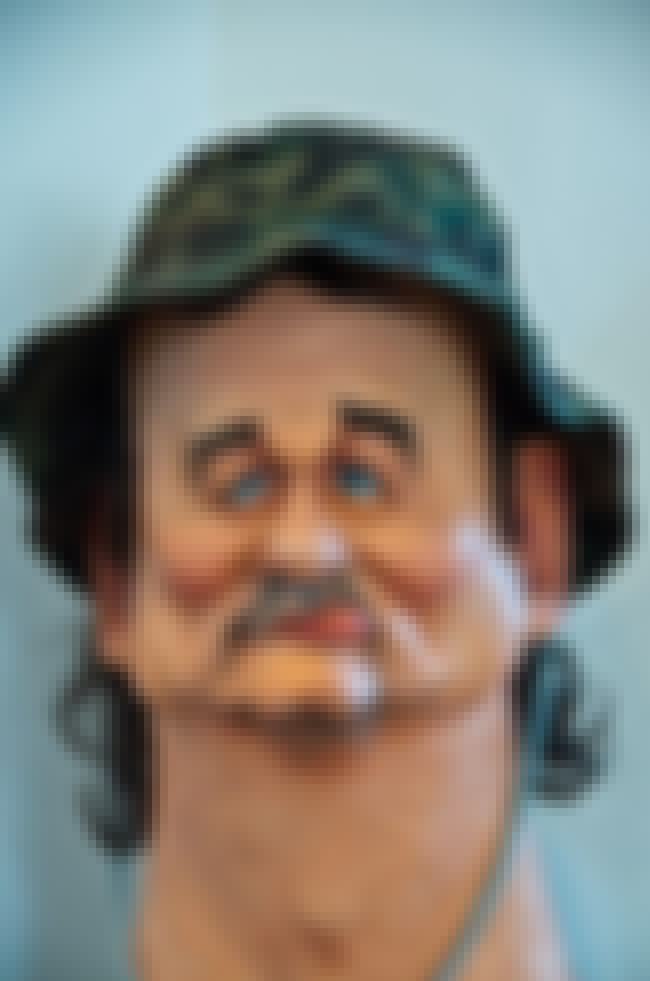 The Story:
Bill Murray is caught driving a golf cart down the streets of Stockholm, Sweden on his way back from a fancy nightclub less than a mile away from his hotel. He is with several other VIPs who are in town for a golf tournament and who stumbled upon these golf carts, which were on display near their hotel. Authorities say this is the first time they have ever seen anything like this.
Now, the great part of this story isn't that he wow'ed a hotel manager, or even that he drove drunk (because who wants to glorify that?). The great part of this story is that Bill Murray illustrates the fact that he's the type of guy who will see something he wants, knows he can afford any of the consequences of his actions financially, and just goes ahead and takes it. He can pretty much do anything he wants, he knows it, and he's having an absolutely amazing time with it.
When police accost him to take a breath test, he cites American law and refuses– but he later admits to them that he was, indeed, driving under the influence.
Believable?
Watch the video and hear it straight from the source. Apparently, the golf cart belonged to the hotel at which Murray was a guest and had been parked outside during his stay.
(
Source
)

Great story?
Bill Murray Does Karaoke with Complete Strangers
The Story:
A group of friends go out to have a few drinks at a bar called Karaoke One 7 in New York City. Mike, the guy who reported this story to authorities, notices a couple of women who have just walked in with a guy that looks just like Bill Murray... because he IS Bill Murray.
After they do the good ol' "celebrity confirmation", the group proceeds to invite Bill Murray into their karaoke room.
15 minutes later, Bill Murray knocks on their door.
Bill Murray and the girl he's with – notably from Amsterdam – sing a bunch of French songs and buy everyone these weird green drinks made with Chartreuse. After these, Bill Murray himself sings an Elvis song with Mike – and the group, of course, takes a bunch of photos.
Believable?
The photos are pretty irrefutable, but the verdict is still vague. There have been a few discrepancies, first being exactly when this incident took place. It was also first reported that he showed up at Karaoke One with a group of women, then later corrected that it was one Dutch woman. The details aren't 100% clear; however, Murray is known for randomly crashing strangers' parties, so there's a good chance this one is true. And it is probably the realization of every Bill Murray fan's biggest dream.
Amazing.
(
Source
)
Great story?
Bill Murray Accidentally Stars in Garfield
The Story:
Bill Murray sees the name "Joel Cohen" (THIS Joel Cohen) attached to the Garfield script, believing it's the famed director of Fargo, The Big Lebowski, Barton Fink, and No Country for Old Men – Joel Coen... as in THIS Joel Coen (no H, you see). Academy Award-winning Joel Coen.
According to Esquire magazine, Murray says: "I looked at the script, and it said, 'So-and-so and Joel Coen.' And I thought: Christ, well, I love those Coens! They're funny. So I sorta read a few pages of it and thought, Yeah, I'd like to do that."
Then he saw the movie. And only AFTER that did he realize that it wasn't Joel Coen, but Joel Cohen. No Fargo, No Country for Old Men or Big Lebowski – no, this one was Daddy Day Camp (the sequel to Daddy Day Care), Evan Almighty, and Cheaper By the Dozen Joel Cohen.
"I kept saying, 'Who the hell cut this thing? Who did this? What the f**k was Coen thinking?' And then they explained it to me: It wasn't written by that Joel Coen."

Believable?
Although this might be the actor-celebrity version of sleeping with someone questionable and then claiming you were drunk, there's obviously no doubting the accuracy of the interview. It's just a shame that it took the movie being finished before Murray realized his mistake. But hey, every paycheck helps - even someone like Bill Murray, so why the hell not?
(
Source
)
Great story?