Controversial

The 7 Worst Things Protected by the Supreme Court

The Supreme Court is often a necessary evil. Many times the Court has voted in favor of the party that 'seems wrong' in effort to uphold the Constitution and the Bill of Rights that we all value, most recently voting in favor of the Westboro Baptist Church's right to free speech when they protest the funerals of our troops. Here are seven times when the Supreme Court's 'right' decision was actually oh-so-wrong.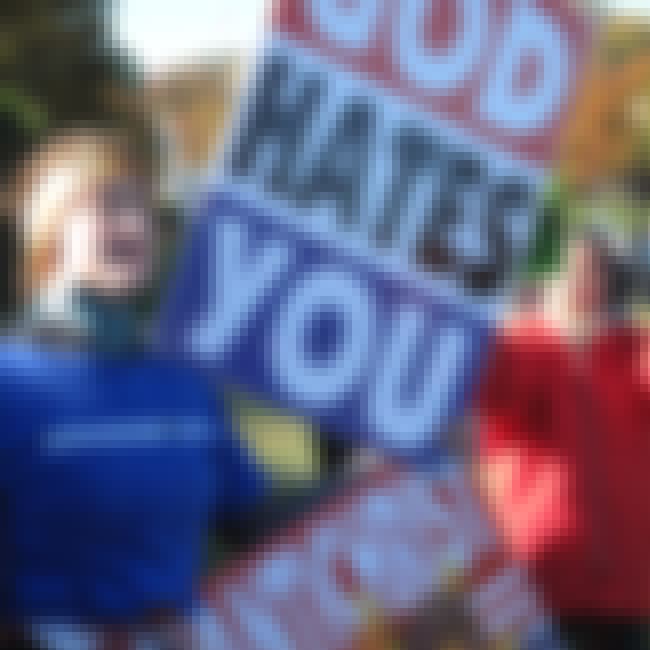 Protected: The Westboro Baptist Church's right to protest at military funerals and spread hate speech during the worst day of troops' families' lives.
If you aren't familiar with these "God-loving", everything-else-hating hate mongers, allow me to introduce them.
These are the people who protest outside of military funerals, and tons of other public events they deem "evil," with signs eloquently declaring that "God hates F*gs" and "Thank God for Dead Soldiers."
The "logic" behind these nutcases' views is that everything that is wrong in the world is God's punishment for America's acceptance of homosexuality and everything else they deem unacceptable: including Catholicism, Judaism and Comi-Con nerds. Seriously.
In summation: soldiers die in war because God hates gay people. It's basically as simple as that. It's the most well-organized and well-funded hate group (excuse me, "church") since the KKK, who has actually denounced the actions of the Westboro Baptist Church.
As one can imagine, having these "Christian" homophobes at the funeral of a loved one is very upsetting, and one man decided to do something about it. Albert Snyder was the brave soul who took on the church and its leader, Fred Phelps, after they protested the funeral of Snyder's son Matthew, a Marine.
Initially Snyder was awarded compensation for his emotional and physical stress, including a worsening of his diabetes and depression. However in an 8-1 appeal's decision, the Supreme Court ruled in favor of the Westboro Baptist Church and their First Amendment rights.
This case is the embodiment of Voltaire's famous quote: "I do not agree with what you have to say, but I'll defend to the death your right to say it."
Source