READ

The 12 Craziest Bunny Costume Arrests

36.6k views
12 items
Follow
Easter is one of the most adorable holidays. Bunny rabbits, baby chicks, and all manner of cuteness comes with the Spring holiday, celebrating new life. The Easter Bunny brings treats and good cheer to children everywhere. But beware: those dudes (or dudettes) in Easter Bunny costumes aren't always as safe and cuddly as they look. This list has the 12 craziest arrests of people wearing bunny costumes. These bunnies are seriously bad news.

It's widely known that the adults inside life sized character costumes can't always be trusted, and the Easter Bunny is no exception. Here are 12 people in bunny costumes who had some trouble with the law, all while in costume. COURTESY WARNING: You may have never thought of this before, but the person whose lap is serving as a fuzzy, hug-crazy chair for your children every Easter may very well be a furry.
1
Energizer Bunny Arrested For Battery. *Knee Slap*
It's true that the Energizer Bunny's battery doesn't die, but that doesn't mean he doesn't commit battery and have other people almost die. At least that's what one bunny did when it kept "going, and going, and going" at a college party and he turned his drum into a weapon, attacking a large crowd of young people.
Several young people ended up in the hospital with injuries. THE HOSPITAL. The man inside the Energizer Bunny costume was charged with third degree, wait for it, battery.
Perfect.
Source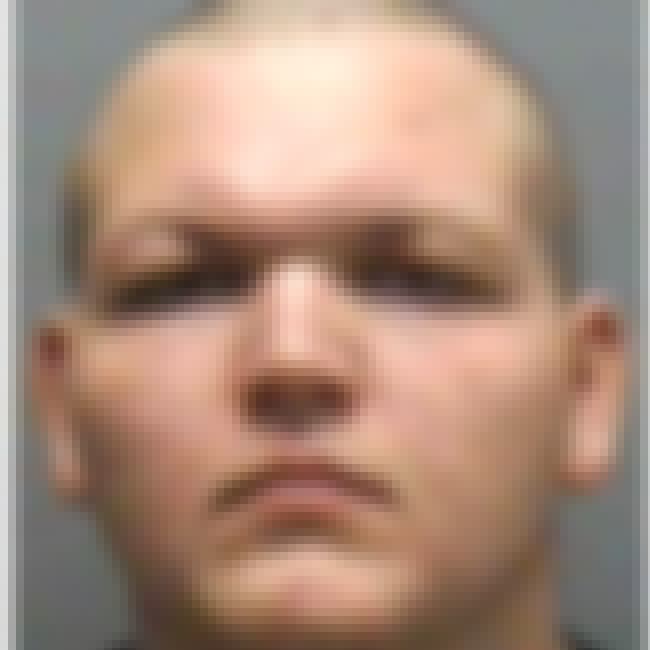 2
Easter Bunny Knocks Out a Mall Visitor
The best thing about Easter is that one minute your kids can be cuddling up with the Easter Bunny and another minute your wife can be thrown on the floor and held in a choke hold (in a bad way) -- all on sacred mall grounds.
That's exactly what happened with Erin Johansson, Crystal Frechette and Arthur McClure. The three got in a scuffle when Johansson, a patron, complained to Frechette, the assistant and wife of (the guy at the mall playing) the Easter Bunny (not the real one, you see), about the early closure of the photo line. As the argument escalated, Frechette punched Johansson in the face which then prompted McClure, the Easter Bunny ("you might know me from mall fights as..."), to take off his Easter Bunny head (the Easter Bunny decapitated himself kids!) and sock it to Johansson himself. Hard.
McClure revealed himself to be 280 pounds with a bear head tattoo on his right arm. A motherf*cking BEAR HEAD for a tattoo. Appropriately, on his arrest report, McClure's occupation was listed as "Easter Bunny." All in a day's work.
Source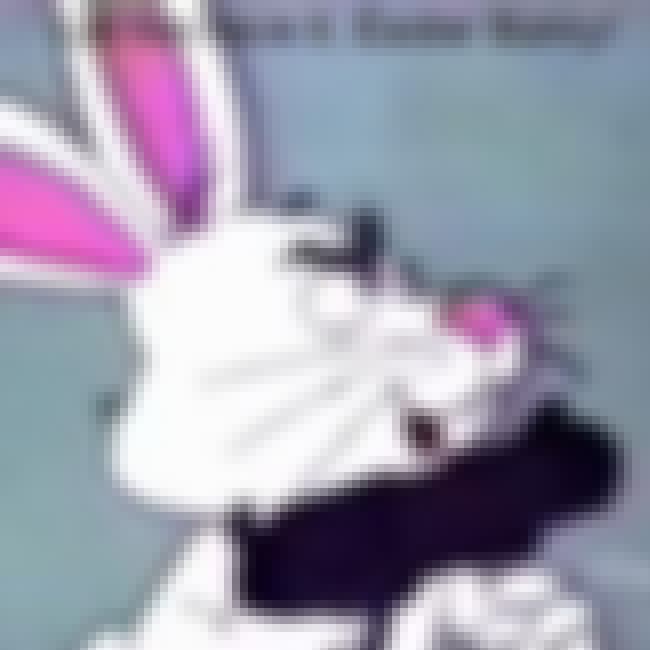 3
A Guy in an Easter Bunny and a Guy in a Helmet Try to Rob a Bank
Seriously, what the hell ever happened to black skicaps, black turtle necks, rubber shoes and those awesome Hamburglar masks?
A group of people -- seven to be exact -- were charged with attempted robbery in October 2008 after trying to rob a Swedish currency exchange office. Sounds typical enough, if we're using heist movies as "typical," until one guy is wearing a blue bunny costume and another a crash helmet. It really just kind of sounds like they thought of this after backing out of doing a Jackass-style viral video and just decided to rob a Swedish bank on their way home.
Luckily for the bank, and unfortunately for our costumed friends, the staff members at the office were able to activate a security door and block the guys from entry all while the blue bunny robber had to stand there in his bunny costume, waiting to be arrested for a robbery that ended way before it began.
Stockholm police also reported that the bunny suit was indeed stolen. At least the guy pulled that one off.
Sou



rce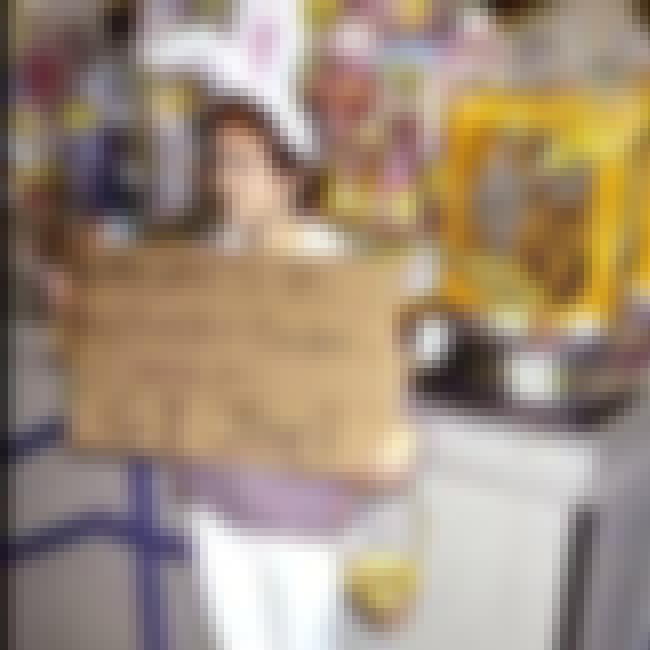 4
Hippie Easter Bunny Protests "Military Egg Baskets" Cause She Hates Freedom
This girl is the reason people hate hippies. K-mart visitors in Manhattan were given a treat in 2003 when 28-year-old Amy Hamilton-Thibert dressed up as an Easter Bunny while protesting the military-themed Easter baskets sold at the chain store because in this economy, not everyone has a job.
She stood inside the store wearing a lilac sweater with cellophane grass, white pants, plush slippers, a stuffed cottontail and white rabbit ears, all while carrying a sign that read "Someone's in my Easter basket...and it's G.I. Joe!!" She explained to children who approached her that, "Guns are for war and killing people. Easter baskets are for eggs and for bunnies." She also passed out eggs with the message, "Don't you think it's strange to have guns and soldiers in an Easter Basket?" inside.
According to science, when they ran that last quote through their human-translation machine, the sentence came out: "Why do you want a fun, useful toy that you'll play with instead of focusing on getting fatter all weekend, little boy?"
When store manager Jodi Sherman caught sight of Hamilton-Thibert's activities he called the cops, who were reluctant to arrest her due to her peaceful cause, but they were ultimately forced to once she refused to leave when them.
The young woman (who had her two-year-old daughter with her) only identified herself as "Miss Bunny" (which really sounds like it's right out of a horror movie about a deformed, mutant, giant rabbit that somehow lays eggs that never hatch and can talk) until reaching the precinct house and planned on having another protest through Mothers for Militant Action, or MOMA, at the same K-mart once released. This bunny just bounces right on back.
Woah, that actually kind of makes me think...
Source