Movie Quotes
The Accountant Movie Quotes

233 votes
169 voters
14.4k views
10 items
List Rules Vote for your favorite The Accountant movie quotes!
The Accountant movie quotes provide the dialogue for the action thriller about a forensic accountant who works for the most dangerous criminals in the world. Directed by Gavin O'Connor, the movie was written by Bill Dubuque. The Accountant opened in theaters in the United States on October 14, 2016.
In The Accountant, Christian "Chris" Wolff (Ben Affleck) has always been a bit different from others, specifically in his highly advanced analytical skills and awkward social skills. This makes his profession as a CPA a good fit, but interacting with the ladies, like Dana (Anna Kendrick), quite difficult.
But what few know about Chris is that his small town CPA gig is just a guise to cover up his work as an accountant to the most dangerous criminals in the world. But US Treasury agents Ray (J. K. Simmons) and Marybeth (Cynthia Addai-Robinson) are on to his act and actively investigating him. This leads Chris to go into business with legit clients, though the risk and danger involved in his work continues to follow him.
The Accountant movie quotes also feature lines from co-stars like Jon Bernthal, Jeffrey Tambor and John Lithgow. For other movie quotes, check out lists featuring quotes from movies like Middle School: The Worst Years of My Life, The Birth of the Nation, The Girl on the Train, and American Honey.
Victim or Not, Make a Decision
Chris's Father: You're different. Sooner or later, different scares people. You think if you don't fight back that maybe they'll like you, stop picking on you, calling you freak. Life is a series of choices, the first of which is to be a victim. Victim or not, make a decision.
Chris's father gives Chris a few words of advice in this The Accountant movie quote. He urges Chris to decide if he wants to be the victim or if he wants to rise up and fight back.
Should this be higher or lower?
Your Son is a Remarkable Young Man
Neurologist: Your son is a remarkable young man. He has highly advanced cognitive skills. He has more in common with Einstein or Mozart than he does with us. I'd like to work with your son, help him develop the skills he'll need to live a full life.
Chris's Father: That's not going to happen. The world is not a friendly place and that's where he needs to learn to live.
A neurologist and Chris's father talk about how Chris is different from other boys, and normal humans in general, in these The Accountant movie quotes. Both agree that Chris is special, but they clearly disagree about the best way to handle that.
Should this be higher or lower?
Uncooking the Books for Some of the Scariest People
Ray: Do you like puzzles? Tell me what you see. It was taken three years ago by an undercover agent.
Marybeth: That's the same person.
Ray: He was spotted in Tehran, Tel Aviv and Naples. This guy risks his life uncooking the books for some of the scariest people on the planet, drug cartels, arms brokers, money launderers, assassins. Who survives this kind of clientele? Imagine the secrets this guy has. If their secrets get too big, killing him may be the cost of doing business.
Marybeth: So who is he?
Ray: The accountant
Marybeth: Like a CPA accountant?
Ray: Not quite
Ray encourages Marybeth to examine photos to find a common denominator in these The Accountant movie quotes. She spots one man in each photo and Ray goes on to explain just who he is.
Should this be higher or lower?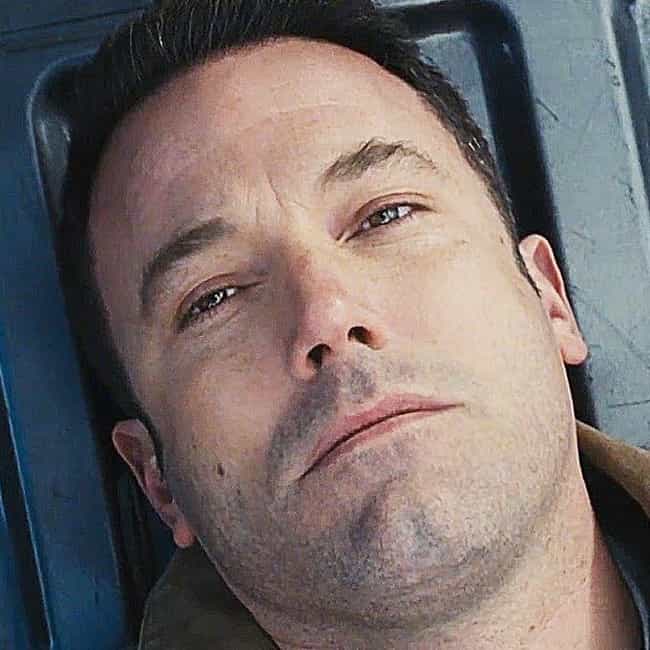 Difficulty Socializing with Other People
Chris: I have difficulty socializing with other people, even though I want to.
Chris talks about his social skills, or lack there of, with Dana in this The Accountant movie quote. While he'd like to be social, it doesn't come naturally to him whatsoever.
Should this be higher or lower?