Button Mash
The All-Time Best Video Game Meals

56 votes
12 voters
12 items
List Rules Vote up the best meal you ever had in a video game.
Video games are able to render everything from people and places to race cars and monsters with shockingly realistic detail. But what if all we really want in our video games is the perfect mouthwatering meal?
There are plenty of amazing cooking games. Occasionally a game designer takes the time and effort to gorgeously render steam rising off a piping hot virtual dinner, leaving you thinking, "Damn that looks good." There's no shame in admitting it.
Sometimes video game food is purely functional and only meant to boost your stats. Other times there's real thought and care put into this meal.
We looked as some of the most delicious and famous dishes video games have ever served up. Vote for the meals you think are the best, and don't be afraid to give your compliments to the chef.
Ranker may collect a commission from links on this page.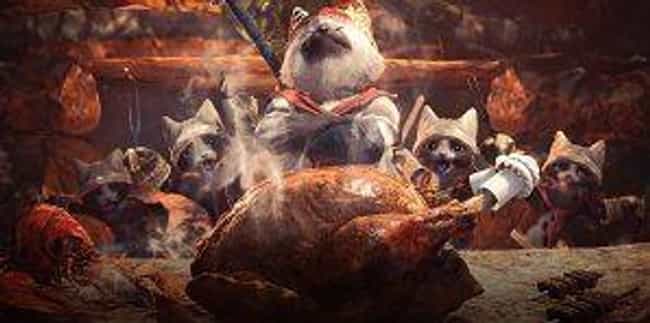 1
Chef's Choice Platter (Monster Hunter World)
The team of palicos who work at the Canteen in Monster Hunter World are dedicated to making meals that will make your mouth water. The Chef's Choice Platter is probably the best choice at the Canteen. It has practical applications - it'll boost your health and stamina significantly - but it's also just a delicious looking meal. Skewers of grilled meat and seafood are stuck into the platter right next to large, glistening pieces of red meat and grilled vegetables. You can almost smell the smoky flavors. Also the hiss of freshly grilled meat is one of the few real pleasures in the hostile world of Monster Hunter, so enjoy it while you can.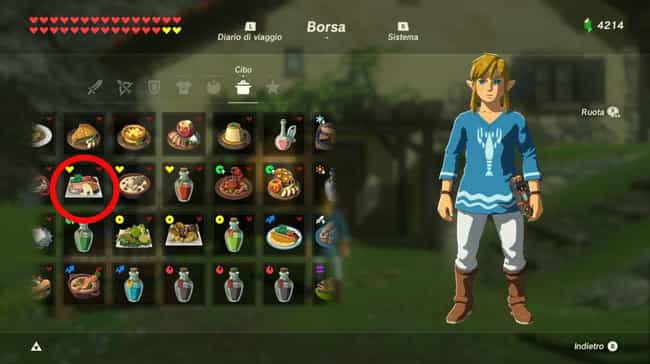 2
Hearty Salmon Meuniere (The Legend of Zelda: Breath of the Wild)
The normally stoic Link saves all of his emoting for when he's cooking. As soon as a he's finished cooking a meal, the reserved warrior jumps up and down and even emits little sounds of pure delight. It might seem like an overreaction, but when you see what Link is cooking up it's clear why he's excited.
In Breath of the Wild, Link has an expansive set of recipes, but his hearty salmon meuniere takes top spot. It's the classiest dish Link has in his repertoire: wild salmon cooked over hot coals and covered in a buttery sauce with a side of fresh veggies. The hearty meal is posh and rustic, a combination of Link's time in royal company and on the road. It's also perfect for when Link is fighting on his last legs; it will restore all of his health plus some. Fancy and functional.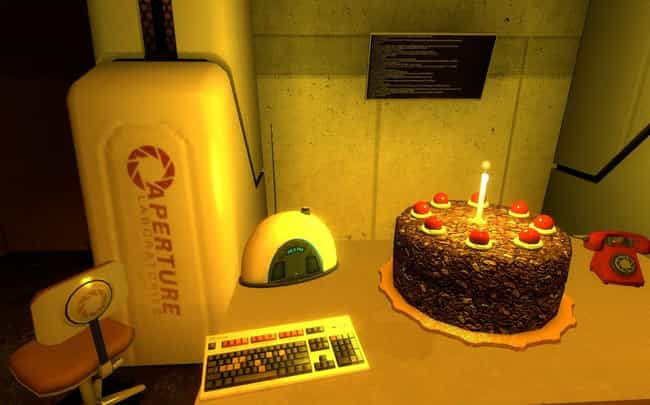 The secret dens of past test subjects at Portal's Aperture Science facility are riddled with graffiti reading, "The cake is a lie." The cake is the one thing you, as a loyal test subject, are working towards.
Evil computer system GLADOS dangles it in front of you throughout the game, a promise that all the pain and ridicule is worth it. You only glimpse the cake at the very end of the game and (spoiler) you don't even get to eat it, but just look at that cake. Rich, decadent chocolate spread across multiple layers. That's a dessert worth dying over.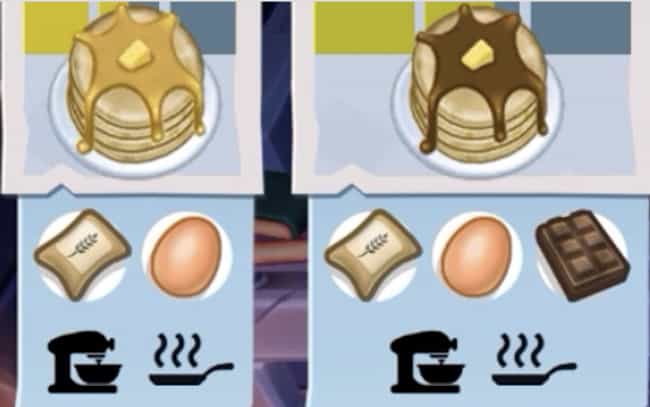 Overcooked 2, the sequel to one of the most stressful cooking games ever, has set a standard for delicious video game meals. We recommend the pancakes. Decadent and stacked high, these flapjacks are more of a dessert than breakfast, especially if the customer orders them with chocolate drizzled on top.
There's rarely a moment where your chef isn't rushing around the kitchen in Overcooked 2, but in the brief moment when you're carrying a steaming pile of pancakes to the delivery window, it's worth reflecting on how much your customers will enjoy this meal. Go ahead and make a batch for yourself. Just don't tell the manager.