Adventure Entertainment
The Angry Birds Movie Quotes

76 votes
41 voters
3.1k views
10 items
The Angry Birds Movie quotes bring the popular video game characters to the big screen in a feature film. The animated adventure-comedy was adapted into a screenplay by Jon Vitti based off the characters created by Rovio Entertainment. Directed by Fergal Reilly and Clay Kaytis, The Angry Birds Movie opened in theaters on May 20, 2016.
In The Angry Birds Movie, Red (voiced by Jason Sudeikis) lives among other birds on an island but he never really fit in. Red has always been different and a bit of an angry black sheep among the flock of happy, but flightless birds. But when a ship carrying pigs, including Leonard (voiced by Bill Hader) arrives on their shores and begins stealing their eggs, it's Red who needs to get the other birds angry enough to fight back.
The animated film includes an impressive cast of voice actors including Josh Gad, Danny McBride, Maya Rudolph, Peter Dinklage, Kate McKinnon, Sean Penn, Keegan-Michael Key, Tony Hale and Blake Shelton.
The Angry Birds Movie
brought some all-ages fun to theaters already showing other films including
The Lobster
,
Money Monster
,
Captain America: Civil War
,
A Bigger Splash
and
Ratchet & Clank
.
Red: Ta-da!
Timothy: Ahhhhh!
Red: No, no, no, no, no! Happy hatch day to you. Happy hatch day, dear... Timothy, wheat allergy, doesn't like clowns... Oh, boy... Happy hatch day to you!
Timothy: Ahhhhh!
...
Red: That's me, Red. Ever since I was a kid, I never really fit in. No one understands me.
...
Judge Peckinpah: There seem to be a recurring issue here! Anger.
Red: I don't think I have an anger issue, I think you got an anger issue. Are you aware that that robe that you're wearing isn't fooling anybody? Viola!
Crowd: Gasp!
Cyrus: Achoo!
Mime: Oh my gosh!
While Red tries his best to be happy and make others happy, he simply does not fit in. This turns into anger, something that the others do not share as the Angry Birds were not always angry.
Agree or disagree?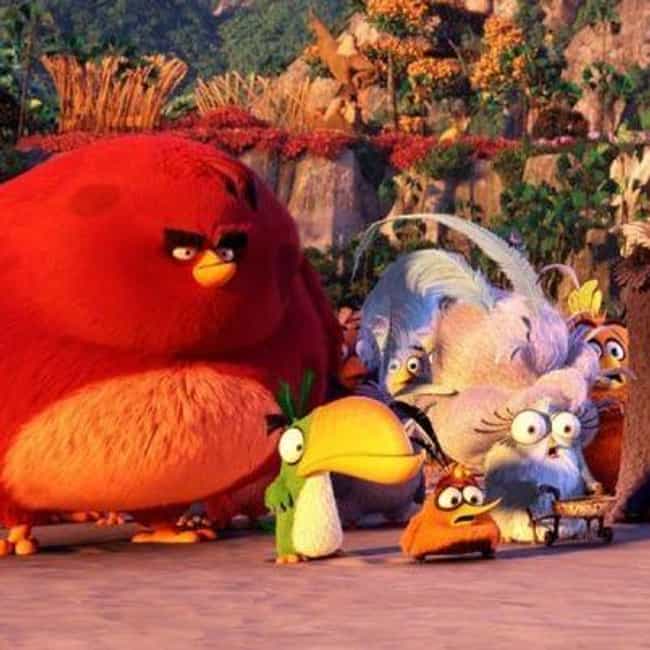 Red: Hey, he's coming back!
Bubbles: Uh, did we win?
Red: Can we get an ice pack for Hal?
Chuck: Medic!
When Hal's attempt at an attack on the pig ship goes terribly wrong--he comes back like a boomerang and hits a tree on the bird island--Hal isn't just curious if they won, he's hurt too. Time to call in a medic.

Agree or disagree?
The Pigs Are Stealing Our Eggs
Chuck: The pigs are stealing our eggs!
Leonard: Set sail for Piggy Island!
...
Judge Peckinpah: You tried to tell us, but we didn't listen. What do we do now?
Red: That is where they went, and so that is where we're going!
Chuck: It's Chuck time!
...
Red: We're gonna get those eggs back! Come on, we're birds! We're descendants from dinosaurs! We're not supposed to be nice!
Petunia: [roars]
Judge Peckinpah: Holy moly!
Red: Yeah, point made
The birds are under attack from the pigs when the pigs begin stealing the birds' eggs. They know they have to fight back, but being birds against pigs, that is easier said than done.
Agree or disagree?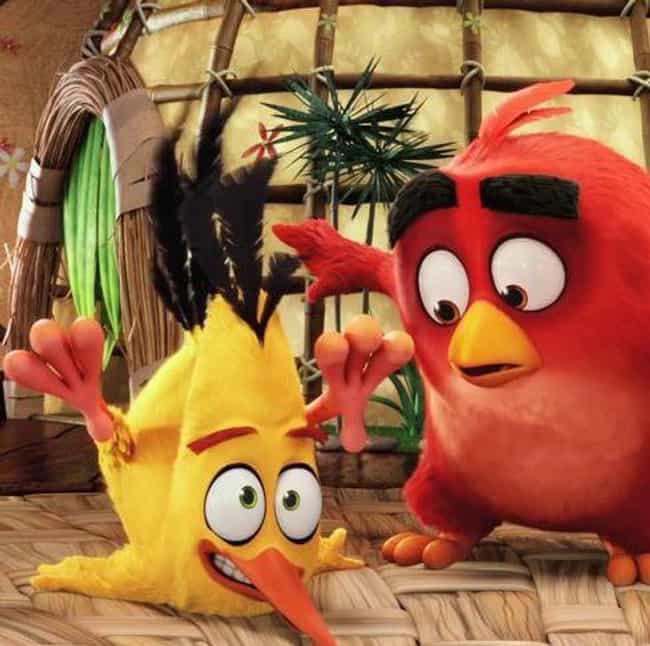 Chuck: I'm gonna get a running start... I wasn't ready!
Red: Chuck, is that you?
Chuck: This is the house of horrors!
Mime: Oh my gosh!
After traveling through many rooms of the pig ship, and facing a number of enemies in the process, Chuck finds himself stuck in a wall. Luckily, Red is there to find him.
Agree or disagree?