Entertainment
Being A Contestant On The Apprentice Meant You Were Subjected To Relentless Sexism And Racism

Back before Donald Trump had the presidency, the nuclear codes, and the world's largest pulpit from which to bully and demean, he was best known as a D-list celeb with his own reality show. But The Apprentice behind the scenes was, like most reality shows, far different from the slick finished product viewers eventually saw. The pressure-cooker atmosphere created in the boardroom translated to a fraught backstage environment, where contestants were often put in uncomfortable situations that only fueled further drama and made things more tense.
The Apprentice ran for 14 seasons on NBC with Trump at the helm; the Arnold Schwarzenegger-hosted celebrity version ran for one more year. Despite the show's success, the truth about The Apprentice only started to emerge when Trump ramped up his presidential campaign. There were rumblings of his offensive behavior on the set, though the extent of such behavior is still not fully known. Regardless, behind the scenes stories about The Apprentice give a grim glimpse into a reality show ruled by chaos, bigotry, and manufactured high stakes.
Trump Made Racist Comments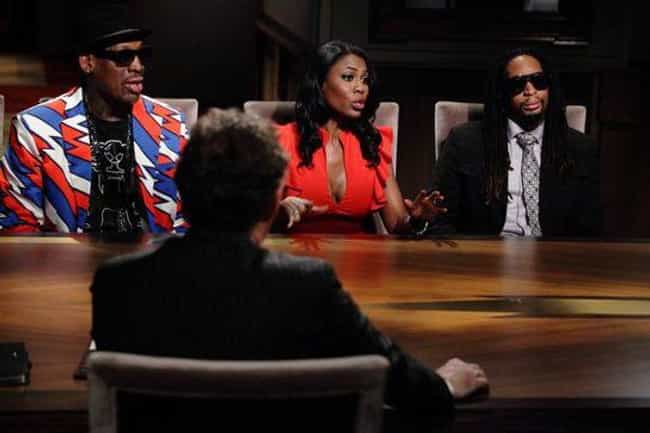 Trump has a long history of racism and discrimination. One of the first news stories to involve Trump was his refusal to rent his properties to black tenants, and he called for the imprisonment of the Central Park Five, a group of innocent black men accused of rape, to name just two examples.
His racism continued when The Apprentice cameras weren't rolling. Producer Bill Pruitt told NPR that Trump's comments were "very much a racist issue." Others claimed Trump used the n-word. Evidence apparently exists on tapes locked away in some warehouse, but due to Trump's sway and airtight nondisclosure agreements, those tapes haven't yet seen the light of day.
Former White House staffer Omarosa backs up these claims of hate speech in her August 2018 book, Unhinged: An Insider's Account of the Trump White House. She writes, "Three sources in three separate conversations had described the contents of this tape. They all told me that President Trump hadn't just dropped a single N-word bomb. He'd said it multiple times throughout the show's taping during off-camera outtakes, particularly during the first season of The Apprentice."
In August 2018, comedian and magician Penn Jillette ​​​​​​said during his time on Celebrity Apprentice, Trump said "racially insensitive things that made [him] uncomfortable." Jillette also claimed he was "in the room" when Trump said "damaging things" on tape. He told the interviewer at Vulture "I can emotionally tell you things that happened racially, sexually, and that showed stupidity and lack of compassion when I was in the room with Donald Trump, and I guarantee you that I will get details wrong," he said, explaining why he didn't get into specific language.
One interesting thing that has seen the light of day and further underscores Trump's racism: he once pitched a "white contestants versus black contestants" edition of The Apprentice.
Contestants Got STD Screenings And Agreed To Be Filmed Nude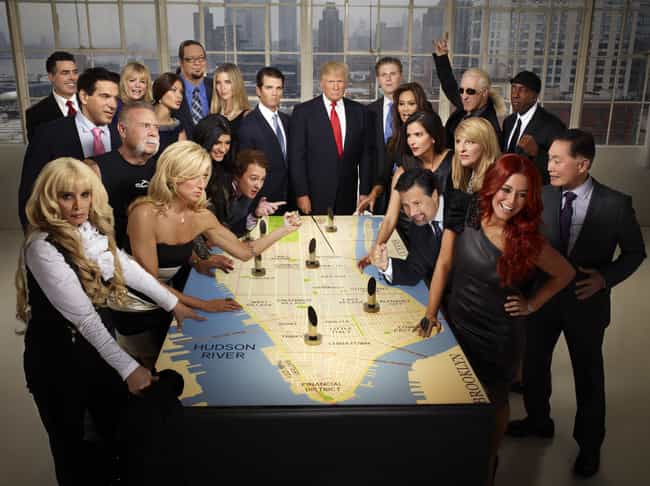 The contracts Apprentice contestants had to sign were specific – very specific. As a condition of appearing on the show, they had to agree to STD screenings. The terms of the contract stated that all candidates must be tested for "HIV, Hepatitis B, Hepatitis C, HPV, syphilis, chlamydia, gonorrhea, and herpes."
Why a business-oriented reality show included such a clause is perplexing at first, but less so when you read further into the contract. The "producer may impose one or more Series Rules regarding the type of sexual activity, if any, that participants will be permitted to engage in." Contestants also signed on to be filmed "whether... clothed, partially clothed or naked, whether... aware or unaware of such videotaping, filming or recording."
At the end of the day, sex equals drama, drama equals high ratings, and The Apprentice was first and foremost a television show.
The Environment Was Unrelentingly Sexist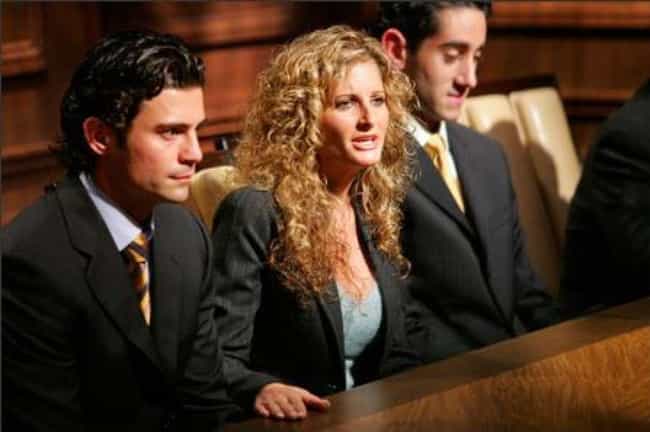 Trump's crass views on women didn't begin and end with his presidential campaign. As the infamous Access Hollywood tape demonstrated, Trump has always been unrelentingly sexist, and this was a defining characteristic of the behind-the-scenes atmosphere on The Apprentice.
Numerous contestants have commented on the misogynistic environment on the show, primarily fostered by Trump and his "locker room talk." One person who was involved with The Apprentice recalled a time Trump started questioning the male contestants about a certain female contestant:
"We were in the boardroom one time figuring out who to blame for the task, and he just stopped in the middle and pointed to someone and said, 'You'd f*ck her, wouldn't you? I'd f*ck her. C'mon, wouldn't you?'"
Trump Stoked Anger And Fights Between Contestants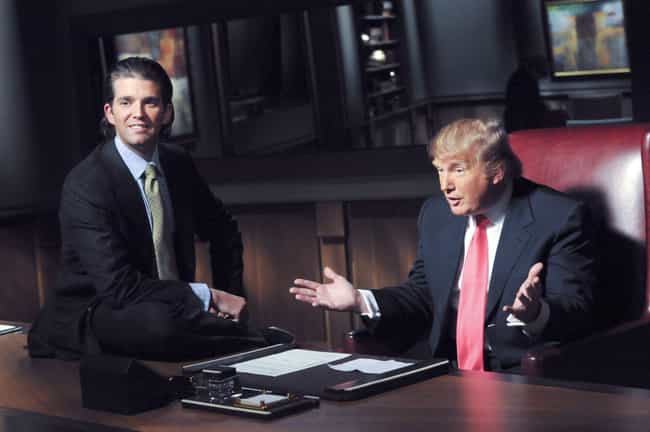 Since Trump has become a politician, the public has seen just how adept he is at starting sh*t. He insinuates himself into situations and pits people – sometimes individuals, sometimes communities, sometimes entire nations and political parties – against one another. This isn't a new trick; this is something Trump has been doing for years, and he used it to great effect on The Apprentice. As The New York Times put it:
"Even his less provocative behavior in the show's famous boardroom signaled troublesome traits that would later emerge on the campaign trail – a penchant for dividing teams against each other, blunt insults and occasional bullying."