Movie Quotes

The Art of the Steal Movie Quotes

29 votes
18 voters
5.9k views
10 items
"The Art of the Steal" movie quotes put a new twist on the classic art thief comedy movie in this feature film. Canadian director Jonathan Sobol wrote and directed the film which first premiered at the Toronto International Film Festival. "The Art of the Steal" opened in the United States on March 14, 2014.
In "The Art of the Steal," Crunch Calhoun (Kurt Russell) is a somewhat washed up motorcycle stunt man and somewhat retired art thief. After an injury forces him to reflect on his legacy, he agrees to do one final heist which he hopes will define his reputation. Crunch gathers a crew, including half-brother Nicky (Matt Dillon), their forger Guy de Cornet (Chris Diamantopoulos), a man with connections Paddy MacCarthy (Kenneth Welsh) and Francie (Jay Baruchel), his apprentice.
Together the gang plans and prepares to steal the Gutenberg Bible, which they believe will be the greatest heist in the history of art theft, they run into a few problems with their plan. Interpol is growing suspicious of their movements but perhaps more importantly, both Crunch and Nicky realize that each other have ulterior motives, which complicates and threatens the mission's chance of success.
"The Art of the Steal" hits theaters already full with other great films including
the "Veronica Mars" movie,
"Need for Speed,"
"Mr. Peabody and Sherman,"
"300: Rise of an Empire,"
"The Grand Budapest Hotel,"
"Monuments Men,"
"Winter's Tale,"
"RoboCop (2014),
"About Last Night,"
"Vampire Academy,"
"The Lego Movie,"
"Gimme Shelter,"
"I, Frankenstein,"
"Ride Along,"
"Jack Ryan: Shadow Recruit,"
"The Wolf of Wall Street,
"The Secret Life of Walter Mitty,"
"Anchorman 2: The Legend Continues,"
"Her,"
"American Hustle,"
"12 Years a Slave,"
and
"Frozen"
.
Best Damn Wheel Man Around
Crunch Calhoun: "You wanted to know when I was ready to go back to work. Well, I'm ready… First thing you need is an idea man and ours was Nicky, my half-brother. Then there's Paddy MacCarthy. He the guy who knows any guy you need to know. Then Guy de Cornet was our forger."
Nicky Calhoun: "And you are who?"
Crunch Calhoun: "He's my apprentice."
Nicky Calhoun: "So you're a wizard now."
Crunch Calhoun: "I'm the best damn wheel man around!"
After an injury put him out of work for a while, Crunch decides he is well enough to resume work and hooks up with a crew to steal something very special.
Should this be higher or lower?
Everything Out of Your Mouth Is Nothing
Nicky Calhoun: "Come on, hold up! Let's take it down. You're a little testy."
Crunch Calhoun: "Yeah, well jail will do that to a man. Let me add that Polish prison isn't quite as hilarious as it sounds."
Nicky Calhoun: [to stranger he is pick-pocketing] "Pardon me"
Crunch Calhoun: "I can't believe you're still doing that!"
Nicky Calhoun: "What?"
Crunch Calhoun: "That!"
Nicky Calhoun: "Eh, it keeps me sharp. Listen, bottom line is, I know that you're hard up for cash. Now let's just say, hypothetically, I feel bad and I want to make it up to you. So we do this thing with Paddy and I cut you in for 10% on my end. Sort of 'sorry for f***ing you over' money. Huh?" [to stranger] "Oh, hi little girl, what's your name?"
Little girl: "Robin"
Nicky Calhoun: "Oh yeah? Very cute"
Crunch Calhoun: "Everything out of your mouth is nothing!"
Nicky tries his best to show that he's changed and make things right with his half-brother Crunch by offering him a generous cut in an upcoming job. Crunch is far from convinced though, especially as Nicky pick-pockets two people, including a child, during their short conversation.
Should this be higher or lower?
The Greatest Art Theft in History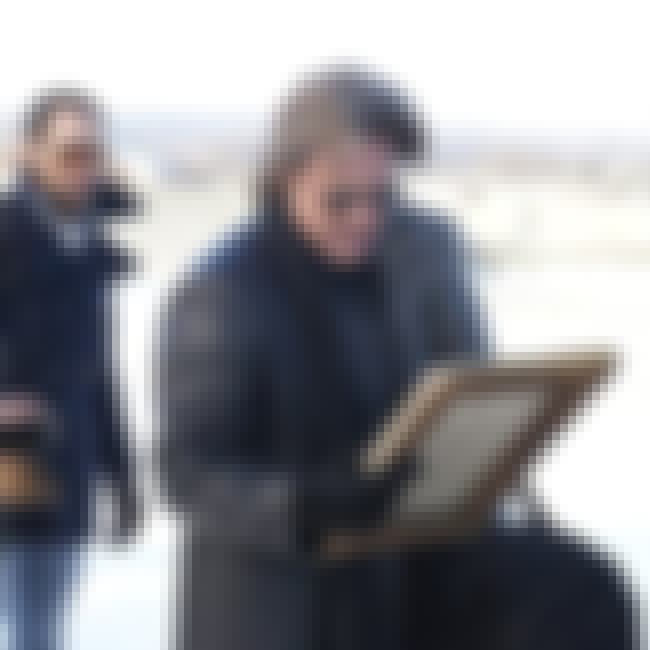 Crunch Calhoun: "This is the one we're all going to be remembered for."
Guy de Cornet: "The greatest art theft in history!"
Crunch is aging and still looking for something to define his existence. This job, which Guy calls the greatest art theft in history, aims to do just that.

Should this be higher or lower?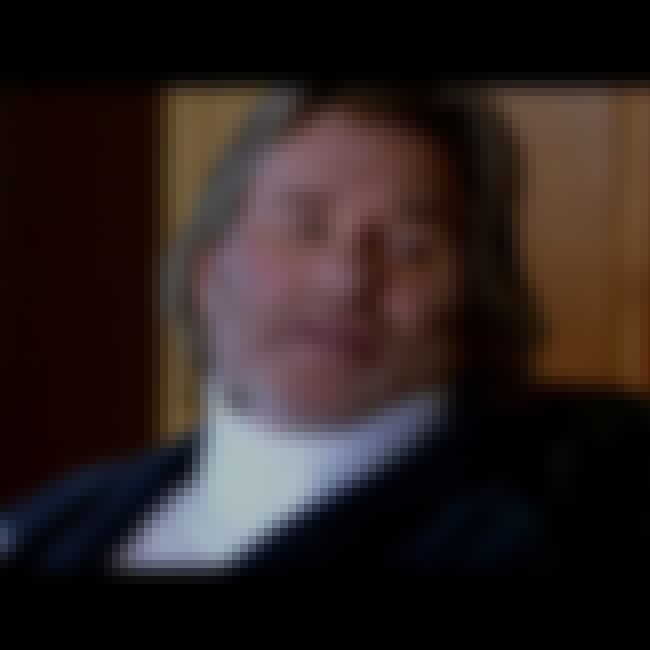 Crunch Calhoun: "When I was a young man I thought I'd make history. Great men don't take dives for a couple of hundred bucks. Great men don't miss their fate. I missed mine, Francie. I just, I missed it."
Crunch vents about his life to Francie noting that he thought he was doing something special, prideful with his life. Instead, Crunch realized that he had missed out on his big chance and now he has only that regret.

Should this be higher or lower?