Food
The Best Austin Food Trucks

404 votes
105 voters
42.6k views
20 items
The best Austin food trucks offer some of the greatest eats around. Austin, Texas, is a mecca for awesome food trucks, allowing residents a chance to grab an excellent meal on-the-go. Whether it's frozen bananas dipped in chocolate and rolled in wonderful confectionery delights, or fish tacos, seasoned to perfection, Austin's amazing food trucks offer a cornucopia of treats for foodies. Be sure to vote for your favorite food trucks in Austin, and, if you discover a great Austin food trailer, truck, or cart that isn't on this list, then add it!
Most of Austin's food trucks are set up in fixed locations throughout the city, but a few are "roving," meaning they roam around and set up all over the place on any given day. Twitter links are included on this list, in part because Twitter can be an excellent way to keep track of where a roving food truck might be.
Austin is becoming a mecca for great food trucks. These kitchens on wheels are designed to satisfy everyone - whether it's late-night, post bar hopping revelers or those taking a lunch break from their regular work day. One thing to keep in mind: Some of these Austin food trucks operate on a seasonal basis, so be sure to check out each truck's Twitter feed and/or official website to find out the hours and days of operation.
What are the best Austin food trucks? This list will hopefully provide that answer, but deciding the best food trucks in Austin requires your opinion. So vote up your own top Austin food trucks to settle once and for just which food truck owns Austin, Texas.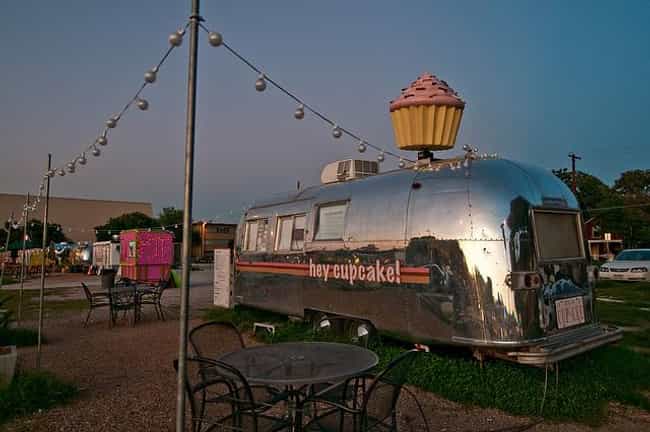 Hey Cupcake food trucks are located throughout Austin (including 1600 South Congress), so the chances are good you'll be able to find one if/when the craving for cupcakes hits. For $2.75, you can try the Standard (chocolate buttercream), the 24 Carrot (cream cheese top, carrot cake) and the Michael Jackson (cream cheese top with chocolate cake). And yes, you can also buy by the dozen (prices vary).
Website
Twitter:
@HeyCupcakeATX

Agree or disagree?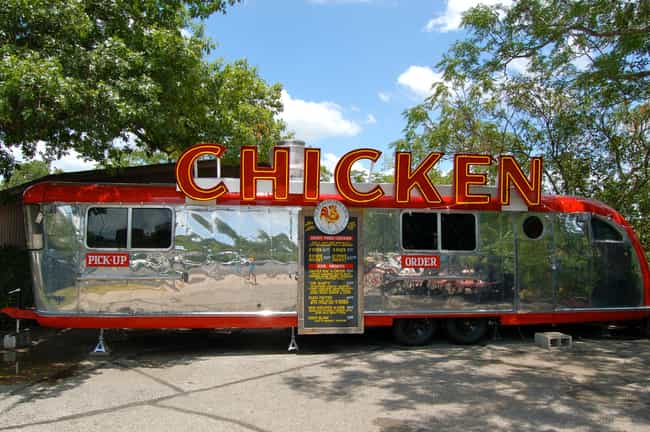 For folks in the ATX craving true Southern fried chicken, Ms. P's is the mother of all food trucks. Located at 1101 S. Congress Avenue in Austin, this trailer offers fresh, free range fried chicken with awesome sides, like fried mac n' cheese, waffles and onion rings. Prices range from $2 to $10, depending on your order, and the chicken is hot, juicy and mouth-watering.
Website
Twitter:
@mspelectriccock

Agree or disagree?
Shorty's Burger and Fries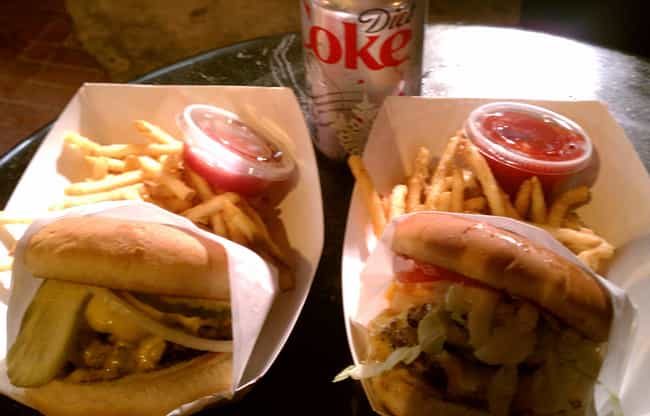 Shorty's Burger and Fries food truck is a staple for late-night eats. The location -- in Austin's Warehouse District (201 W 5th St) is perfect for a quick stop to snag amazing angus beef burgers. Prices range from $5 to 7, depending on the kind of burger you choose. Delish!
Website
Twitter:
@ShortysAustin
Agree or disagree?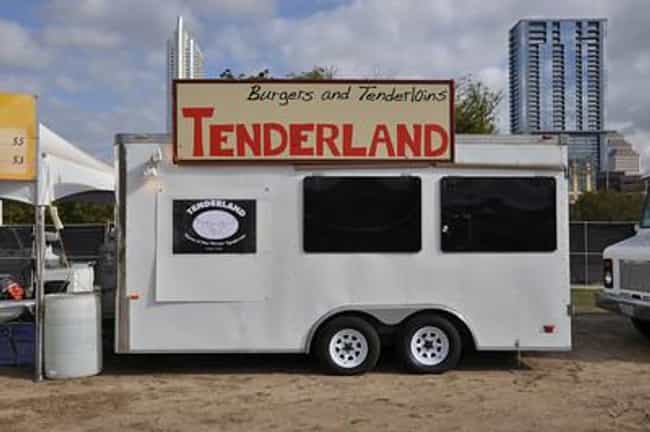 The Tenderland food truck, located in East Austin (2406 Manor Rd), serves up some of the best pork tenderloin sandwiches around. Other menu offerings include hamburgers and, of course, fries, but the tenderloin is by far the star attraction at this Austin food truck. Prices range from $5 to $7.
Facebook
Agree or disagree?