Entertainment
The Best Bee Movie Quotes

33 votes
18 voters
1k views
These are the best Bee Movie quotes and re-watching these clips make you realize how great the movie really is, even if you haven't seen it in a while. Let's rank the greatest quotes from Bee Movie, with the help of your votes. Starring Jerry Seinfeld and Renée Zellweger, Bee Movie was directed by Simon J. Smith and Steve Hickner and released in 2008.
What is your favorite Bee Movie quote? One memorable line was when Barry said, "No, I'm not going to his funeral, everybody knows you sting someone, you die. You don't waste it on a squirrel. He was such a hothead." Another great line from Bee Movie is, "I can say anything I want right now. I'm gonna get an ant tattoo!" also spoken by Barry.
Vote up your top Bee Movie quotes, regardless of which character they come from.
Ranker may collect a commission from links on this page.
Barry: Three days of grade school, three days of high school--
Adam: Those were so awkward.
Barry: Three day's of college... I'm glad I took that one day off in the middle and just hiked around the hive.
Adam: You did come back different.
Barry: So what do you say? Are we gonna be bees, or just Museum of Natural History keychains?
Bees: We're bees!!!
Random bee: Keychain!
Barry: Then everyone follow me! Except Keychain!
Pollen Jock: Hold on Barry, you earned this.
Barry: I'm a pollen jock! And its a perfect fit, all I gotta do are the sleeves!
Barry: Oh yeah!
Janet: That's our Barry!
Vanessa: It's very hard to concentrate with that panicky tone in your voice.
Barry: It's not a tone. I'm panicking!!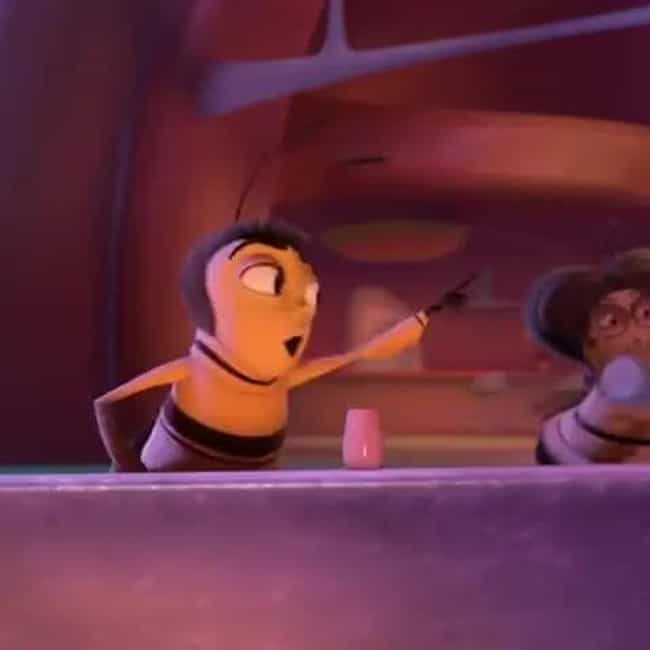 Martin: Our son, the stirrer.
Janet: You're gonna be a stirrer?
Barry: Nobody's listening to me!
Martin: Wait'll you see the sticks I have for you.
Barry: I can say anything I want right now. I'm gonna get an ant tattoo!
Janet: Let's open up some fresh honey and celebrate!
Barry: Maybe I'll pierce my thorax. Shave my antennae. Shack it up with a grasshopper. Get a gold tooth, and start calling everybody "dawg"!
Love this quote?