Entertainment
The Best Blade II Quotes

Blade II quotes are certainly quotable for movie fans. These are some of the best quotes from the superhero film Blade II as determined by you and your votes. Taken from the pages of Marvel comics, Blade is a human-vampire hybrid who protects humanity from the vampires. Blade II continues to follow the conflicted journey of Blade (aka Eric Brooks). Released on March 22, 2002, the tagline for Blade II was "last time he fought against his sworn enemies... this time he will fight with them."
What are the best Blade II quotes? Do you like the exchange between Blade and Kounen: "You're human." / "Barely. I'm a lawyer"? Or do you like some of the lesser known lines from the film? Let it be known. Vote for your top Blade II quotes and watch them rise to the top of the list.
Ranker may collect a commission from links on this page.
back to page 1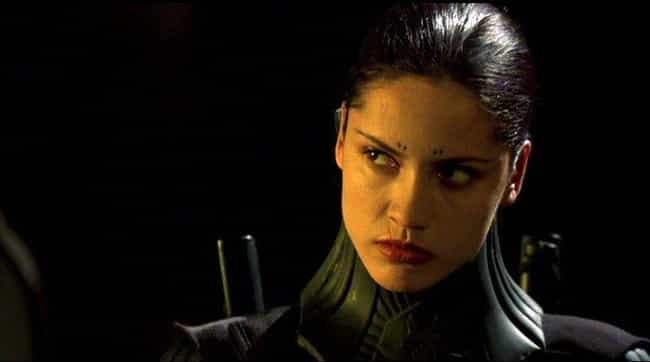 Eli Damaskinos
: It has been said, "Be proud of your enemy and enjoy his success." In that case, I should thank you.
Blade
: For what?
Kounen
: Eliminating Deacon Frost. You did us a favor. Karel Kounen.
Blade
:
[noticing vampire tattoo]
You're human.
Kounen
: Barely. I'm a lawyer. European Health Consortium.
Eli Damaskinos:
As you may know, Vampirism is... a horrible virus, carried in the saliva of predators. In 72 hours, it spreads through the human bloodstream, creating new, parasitic organs.
Blade:
Like cancer.
Eli Damaskinos:
Cancer with a purpose.
Kounen:
Unfortunately, viruses evolve, too. We've encountered a new one. We dubbed it the Reaper Strain. And like any good pathogen, it appears to have found a carrier.
[Kounen places a disk into a computer. Nomak's first attack plays via a recording]
Kounen:
There.
[Points to an image of Nomak]
Jared Nomak.
Eli Damaskinos:
Born a vampire, but an anomaly like you. Unlike the rest of us, however, he feeds on not just humans, but Vampires as well.
Blade:
Looks like he was doing me a favor.
Nyssa:
You're missing the point. They're vampire victims don't die. They turn. They become carriers.
Asad:
You've got to understand. These things are like crack addicts. They have to feed daily. Nomak's been up for 72 hours. By our estimates, there are already a dozen Reapers. There'll be hundreds before the week is out. Thousands within a matter of months. Do the math.
Blade:
Wait. Let me get this right. You want me to hunt them for you?
Eli Damaskinos:
Once they are finished with us, who do you think they'll turn against next? Your precious humans. Not one of them will be left.
Kounen:
We spent two years training a small tactical unit: the Bloodpack. We want you to lead them.
Blade:
Two years?
Nyssa:
We've been training to hunt you.
Drug Dealer: Looking to get hooked up?
Jared Nomak: Maybe. What do you have?
Drug Dealer: No problem. Horse, Hawaiian Ice. Whatever you need.
Jared Nomak: Whatever I need. I like that. What if I need you?
[Nomak attacks him]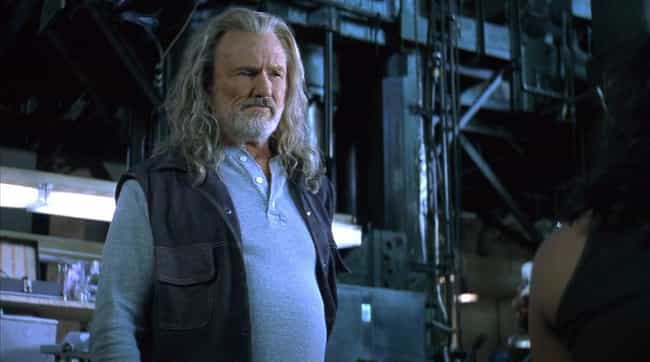 Scud
: So B-man, what do you think?
Blade
: Sounds like a plan.
Whistler
: What do you really think?
Blade
: They're gonna fuck us the first chance they get.
Scud:
So, we ain't gonna do this, right?
Blade
: We'll play along for now. They'll take us in deeper than we've ever been. To show us how their world really ticks.
Whistler
: I've had enough of their world. They're shitting bricks just because they're no longer on the top of the damn food chain.
Reinhardt:
Hey, me and the guys were wondering...
[Whispers]
Blade:
What?
Reinhardt:
Can you blush?
Blade:
Oh, I get it. I see now. You've been training for two years to take me out. And now, here I am. Ooh, it's so exiting, isn't it? Okay. Here's your chance.
[Takes out a stake]
Come on, what are you waiting for?
[Points it at himself]
Here I am. Right here in front of you. Adolf here gets the first shot. Come on.
[Reinhardt looks at Nyssa]
Come on, what are looking at her for? You need permission? Maybe you need a little bit of incentive. Okay, I can help with that.
[Swirls the stake then hits Reinhardt with it, visibly agitating him]
What's the matter, missed that? It's okay, I can do it again.
[Does the same thing again]
Verlaine:
[In Vampire language]
Do it, Reinhardt! Do it!
Blade:
Come on. What, do you need a manual?
[Hands him the stake]
Do it!
Chupa:
Take him now!
[Reinhardt gives in and attacks Blade, who places a small device onto his head]
Blade:
Now you got an explosive device stuck to the back of your head. Silver nitrate. Rigged to go off if
anyone
tampers with it. I'll have the detonator with me. And you. If you so much as look at me wrong...