Entertainment
The Best Blade II Quotes

Blade II quotes are certainly quotable for movie fans. These are some of the best quotes from the superhero film Blade II as determined by you and your votes. Taken from the pages of Marvel comics, Blade is a human-vampire hybrid who protects humanity from the vampires. Blade II continues to follow the conflicted journey of Blade (aka Eric Brooks). Released on March 22, 2002, the tagline for Blade II was "last time he fought against his sworn enemies... this time he will fight with them."
What are the best Blade II quotes? Do you like the exchange between Blade and Kounen: "You're human." / "Barely. I'm a lawyer"? Or do you like some of the lesser known lines from the film? Let it be known. Vote for your top Blade II quotes and watch them rise to the top of the list.
Ranker may collect a commission from links on this page.
back to page 1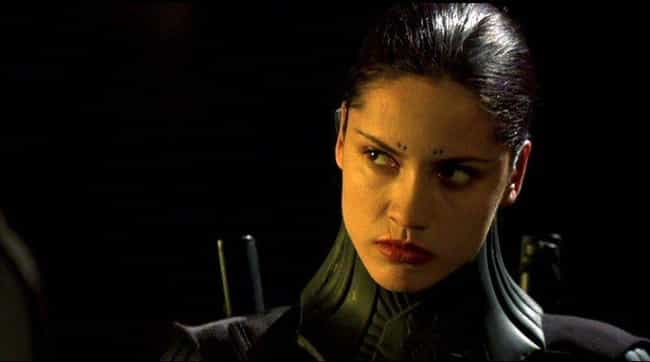 Blade
:
[Standing outside a vampire safe house]
Where's the entrance? I don't see any signs. No vampire glyphs.
Nyssa
: No, because of you we've had to rethink our habits. Tighten our security.
[Hands Blade a pair of binoculars]
Take a closer look.
Blade
:
[Looks through the binoculars and sees a hidden glyph]
Nice.
Whistler:
Let's go.
Chupa:
You won't pass for one of us.
Whistler:
Like I give a shit.
Blade:
No. He's right. Why don't you post
up on the roof
over there? Cover our backs.
Whistler:
So the Bloodpack's calling the shots now, huh? Great.
[Walks away]
Reinhardt:
Better curb that dog of yours or we'll do it for you.
Blade:
[Almost activates the explosive]
Keep pushing, asshole.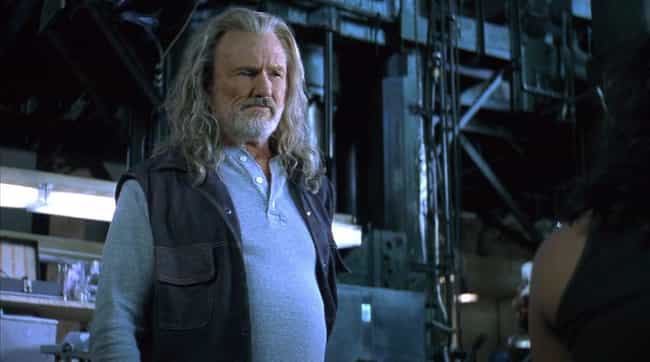 Scud
: Hey, tell me somethin'. How's the weather up there, sweetheart?
Whistler
: Walkin' on sunshine, Toad-boy.
Whistler
: Better wear your sunblock, Buttercup.
Chupa
: Listen, shit kicker! You're about one cunt hair away from hillbilly heaven.
Whistler
: I love it when you talk dirty.