Dogs

The Best Dog Breeds for Families

232.7k votes
31.3k voters
368.4k views
78 items
List Rules Best types of dogs for a family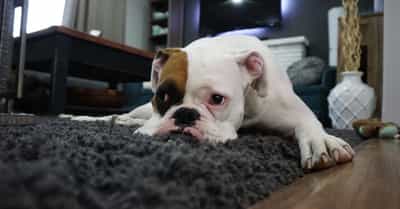 Everyone has their favorite dog breed, but what's the best breed to bring into your home if you have kids? Of course, the very best thing you can do is adopt a dog, making sure that the animal is good with kids beforehand. But if you have your heart set on a particular breed, there are definitely some dogs that are better in families than others. Vote your favorite kid-friendly breed up and add any you see missing. While you're at it, take a look at those sometimes considered to be more dangerous dog breeds.
The coolest dog breeds for families aren't always the best ones as they're not always the most "Pinteresting" or "Instagramable" breeds, but that's for a reason. You need a safe breed that's easy to take care of that you can count on anyone taking care of. That's why we used part of the the top 10 dogs for children to build this list, because it should include dogs that any part of the family should be able to care for.
1

Golden Retriever

This dog has been the #1 family dog for decades. They are patient, good-tempered and loving. They are easy to train and people-lovers to the extreme. These dogs get big, tho... up to 80lbs, and they have a lot of hair. They are also dogs that need plenty of exercise.
2
4
5
6
7
8
10
11
13
14
15
16
17
18
19
20
22
23
24
25
26
27
28

Pit Bull Terrier

The sad story of this breed should not deter you from bringing it into your family. Like any dog on this list, or any dog anywhere, ever - these animals can be mistreated and taught to do bad things. I would have put this dog much higher on the list, but for the fact that people mistrust it. Don't. This dog was known for a century as the "Nanny Dog" because of how people-centric it is. You only have to meet one Bull Terrier to know how happy and thrilled they are to be around people. They must be socialized properly with other dogs (just like all the dogs on this list) but they will always be about their family first. They are highly energetic and not great for very young children (they would just knock them over in their enthusiasm) unless they are already mature animals. I have two kids and two pits, and there have never been better, more awesome dogs. They both let my kids do unspeakable things to them with the patience of saints.
29
30
31
34

Lady Wretch added

Doberman Pinscher

The Most Amazing, Sweet, Strong, Smart and Loving creatures on this earth!
35
36
37

CraigNykiel added

Vizsla

Devoted, great with kids, athletic and regal
38

Bichon Frise

This is a sweet, loving, happy dog - but needs older kids as it tends not to deal well with very little children poking and pulling on it. The size of this dog makes it suitable for families in small living spaces, and while it needs exercise like any dog it doesn't needs the high levels that the working dogs require. Note that, like many of these small, white-haired breeds, it is prone to skin problems and requires daily brushing.
39

MarianneVenegoni added

Shih Tzu Sweet docile dog
'

40

Alaina Hillman added

Goldendoodle

Golden retriever/poodle mix.
41
43

liriodendron added

Leonberger
44
45

Martydvm added

Shetland Sheepdog
47

PeterLynnWestre added

Olde English Bulldog
48
50