Pets

The Best Dog Breeds for Families

236.5k votes
31.8k voters
373.9k views
78 items
List Rules Best types of dogs for a family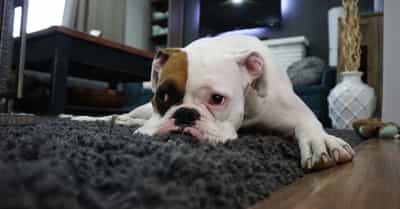 Everyone has their favorite dog breed, but what's the best breed to bring into your home if you have kids? Of course, the very best thing you can do is adopt a dog, making sure that the animal is good with kids beforehand. But if you have your heart set on a particular breed, there are definitely some dogs that are better in families than others. Vote your favorite kid-friendly breed up and add any you see missing. While you're at it, take a look at those sometimes considered to be more dangerous dog breeds.
The coolest dog breeds for families aren't always the best ones as they're not always the most "Pinteresting" or "Instagramable" breeds, but that's for a reason. You need a safe breed that's easy to take care of that you can count on anyone taking care of. That's why we used part of the the top 10 dogs for children to build this list, because it should include dogs that any part of the family should be able to care for.
1

Golden Retriever

This dog has been the #1 family dog for decades. They are patient, good-tempered and loving. They are easy to train and people-lovers to the extreme. These dogs get big, tho... up to 80lbs, and they have a lot of hair. They are also dogs that need plenty of exercise.
2
4
5
6
7
8
9
11
13
14
15
16
17
18
20
21
22
23
24
25