Movie Quotes

The Best Exotic Marigold Hotel Movie Quotes

178 votes
128 voters
47.3k views
9 items
'The Best Exotic Marigold Hotel' movie quotes include some of the most memorable lines from this 2012 romantic comedy film starring Judi Dench, Tom Wilkinson, Dev Patel, Bill Nighy and Maggie Smith. When a group of British retirees decides they'll retire in India (because it's much less expensive), they opt to stay at the Marigold Hotel, hoping for a live of leisure. Things don't always go as planned, and this is definitely the case for this group -- because the once beautiful Marigold Hotel has fallen into disrepair. This list includes great quotes from 'The Best Exotic Marigold Hotel,' so be sure to vote for the quotes you like the most. Also, if you see a quote that's missing from the list, by all means, add it!
'The Best Exotic Marigold Hotel' is directed by John Madden ('Shakespeare in Love,' 'The Debt,' 'Her Majesty, Mrs. Brown'), and based on the 2004 novel 'These Foolish Things' by Deborah Moggach. When the seven British retirees finally arrive at the Marigold Hotel, they find that it's not at all what they were expecting. They wanted luxury, but this hotel is in very rough shape (it doesn't even offer phone service). Even so, the group takes up residence at the hotel and the Marigold's owner, Sonny (Dev Patel), tries his best to fix things up. Each one of the retirees experiences a transformation while in India -- some find love, and others realize that it's okay to live life to the fullest (and it's easier once you let go of the problems in your past).
So what are the best quotes from Exotic Marigold Hotel? Take a look at this list and decide for yourself.
If you're looking for more excellent movie quotes, check out these pages for the best lines from
'The Five-Year Engagement,'
'The Lucky One,'
'The Vow,'
'Bernie,'
'Damsels in Distress,'
'Mirror Mirror,'
'The Descendants,'
'American Reunion,'
'This Means War,'
'Wanderlust,'
'The Hunger Games,'
'The Three Stooges,'
'Friends With Benefits,'
'Crazy, Stupid, Love'
and
'Bridesmaids.'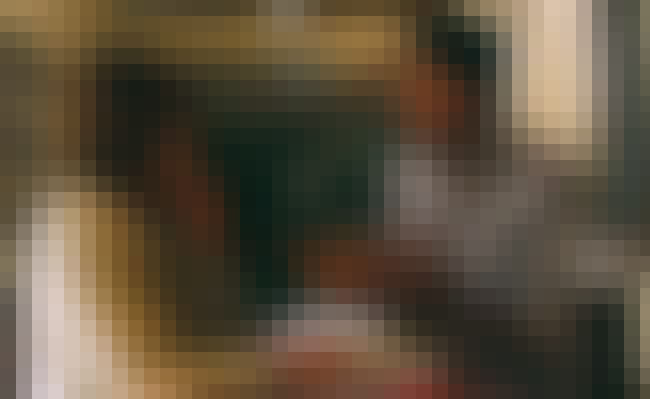 Sonny: "In India, we have a saying: 'Everything will be alright in the end.' So if it's not alright, it is not yet the end."
Poor Sonny -- he's trying so hard to fix up the Marigold and make it the place of grandeur that everyone believed it to be when they signed up to live there. Sonny has a dream and he's determined to make it come true.

Should this be higher or lower?

Sonny (after Norman falls over onto the floor): "Let me through please, my brother is a doctor." (examines Norman) "This man is dead. We must cover his face, we should preserve his dignity at this terrible moment." (covers Norman's face)
Douglas (when Norman coughs): "He coughed, I saw him cough..."
Evelyn: "He moved...he's alive!"
Norman (after Sonny removes the scarf on his face): "Did I nod off?"
During the group's first official formal dinner at the Marigold Hotel, Sonny, the hotel's owner, proposes a toast. During the festivities, Norman falls out, and gives the group quite a scare -- and then, some laughs.
Should this be higher or lower?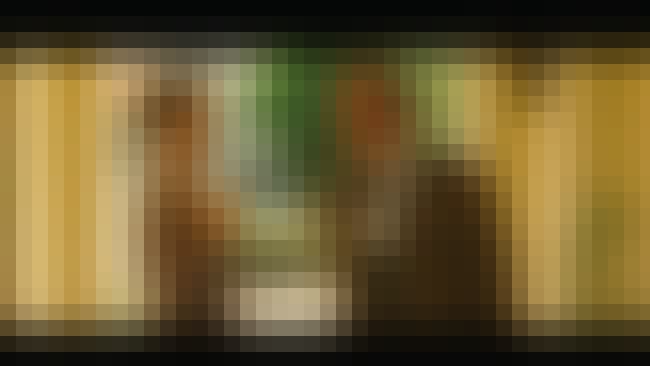 Madge: "You're not worried about the danger of having sex at your age?"
Norman: "If she dies, she dies..."
Ah Norman, the lady killer of the group! When Norman (Ronald Pickup) decides he's hot to trot for Carol (Diana Hardcastle), an English woman who has lived in India for years, Madge (Celia Imrie) is understandably concerned about whether he'll be able to have sex safely.

Should this be higher or lower?

Graham: "Is this your first time in India?"
Evelyn: "Yes. Do you think we'll be alright?"
Graham: "Yes, it's going to be extraordinary."
Graham does his best to reassure everyone that India will be a dream come true for all of them, including Evelyn, who is (rightly) a bit concerned.
Should this be higher or lower?