Entertainment
The Best Finding Neverland Movie Quotes

The best Finding Neverland quotes make you realize how great the movie really is, even if you haven't seen it in a while. Let's rank the greatest quotes from Finding Neverland, with the help of your votes. Starring Johnny Depp and Kate Winslet, Finding Neverland was directed by Marc Forster and released in 2004.
What is your favorite Finding Neverland quote? One memorable line was when J.M. Barrie said, "You can visit Neverland any time you like." Another great line from Finding Neverland is, "Of course not, just come home to me at the end of the day. No more trips to the cottage, no more lone evenings in the park. If people can't give us that much of a chance... Then we must end this... and I will," spoken by Mary Ansell Barrie.
Vote up your top Finding Neverland quotes, regardless of which character they come from.
Ranker may collect a commission from links on this page.
Peter Llewelyn Davies: That golden scepter is just an old hunk of wood.
J.M. Barrie: Yes, well, we dream on a budget here, don't we?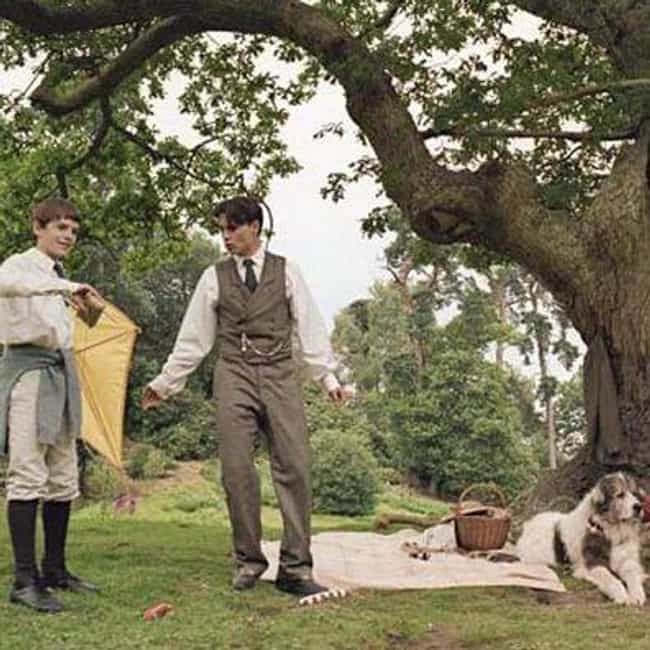 J.M. Barrie: What's the name of the game?
All: Play.

Love this quote?
James Matthew Barrie: Did you like it?
Peter Llewelyn Davies: It was magical. Thank you.
James Matthew Barrie: No, thank YOU. Thank you, Peter.
Woman: So you're Peter Pan! How wonderful!
Man: You're Peter Pan? Well, you must be quite the little adventurer!
Woman 2: Look, it's true, he has no shadow!
Peter Llewelyn Davies: But I'm not Peter Pan. He is.