Entertainment

The Best Frozen Quotes

Frozen quotes are certainly quotable for movie fans. These are some of the best quotes from the Disney animated musical Frozen, as determined by you and your votes. This film, which was released on November 27, 2013, took the world by storm, in particular Elsa's anthem "Let It Go." In the story, Queen Elsa's power to turn things into ice accidentally sends her kingdom into an eternal winter. As her sister, Princess Anna, explained in their brief reunion mid-film, "Arendelle's in deep, deep, deep, deep... snow." Frozen won two Oscars in 2014 for Best Animated Feature Film and Best Song.
What are the best Frozen quotes? Do you like Anna's poignant line to Elsa, "Do you wanna build a snowman?" Or do you like some of the lesser known lines from the film? Let it be known. Vote for your top Frozen quotes and watch them rise to the top of the list.
Ranker may collect a commission from links on this page. Prices & inventory are accurate as of publish date.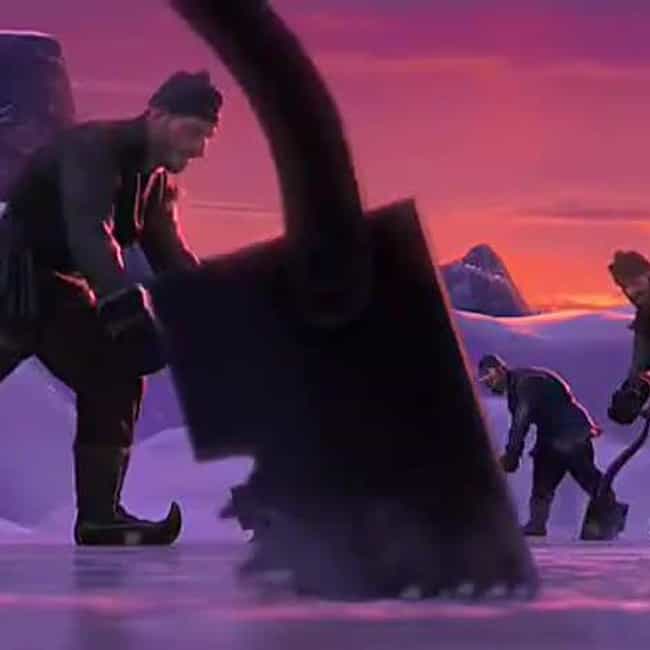 [First lines]
Ice harvesters
:
[singing as they cut blocks of ice from a lake]
Born of cold and winter air
And mountain rain combining,
This icy force, both foul and fair,
Has a frozen heart worth mining.
[First spoken lines; Anna climbs into Elsa's bed in the middle of the night]
Young Anna
:
[whispering]
Elsa! Psst!
[climbs onto Elsa's bed]
Elsa!
[shakes Elsa]
Wake up, wake up, wake up!
Young Elsa
:
[half-awake]
Anna, go back to sleep!
[Anna flops on her back and rolls around dramatically]
Young Anna
:
[sighs]
I just
can't
! The
sky's
awake, so
I'm
awake, so we
have
to
play
!
Young Elsa
: Go play by yourself!
[Elsa nudges Anna off the bed, who hits the floor with a thud. Anna suddenly smiles, crawls back onto Elsa's bed, and opens Elsa's left eye]
Young Anna
:
[mischievously]
Do you wanna build a snowman?
[Elsa opens her eyes and a smile forms on her face. Cuts to the two sisters running downstairs to the ballroom]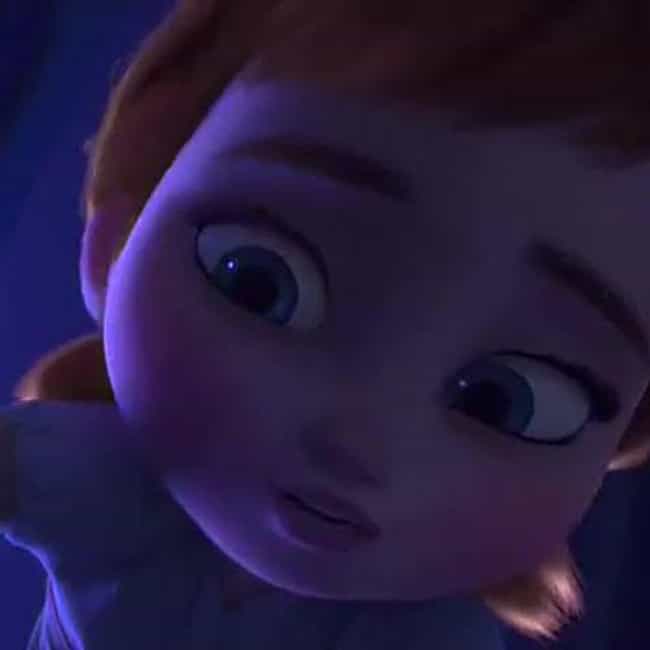 Young Anna
:
[singing]
Do you wanna build a snowman? Come on, let's go and play! I never see you anymore! Come out the door! It's like you've gone away! We used to be best buddies, and now we're not. I wish you would tell me why! Do you wanna build a snowman? It doesn't have to be a snowman!
Young Elsa
:
[from inside her bedroom]
Go away, Anna.
Young Anna
:
[disappointed]
Okay, bye.
Teenage Elsa
:
[to her parents]
I'm scared! It's getting stronger!
King Agdar
: Getting upset only makes it worse. Calm down.
[He reaches out to touch her, but Elsa backs away]
Teenage Elsa
: No! Don't touch me! Please. I don't want to hurt you...