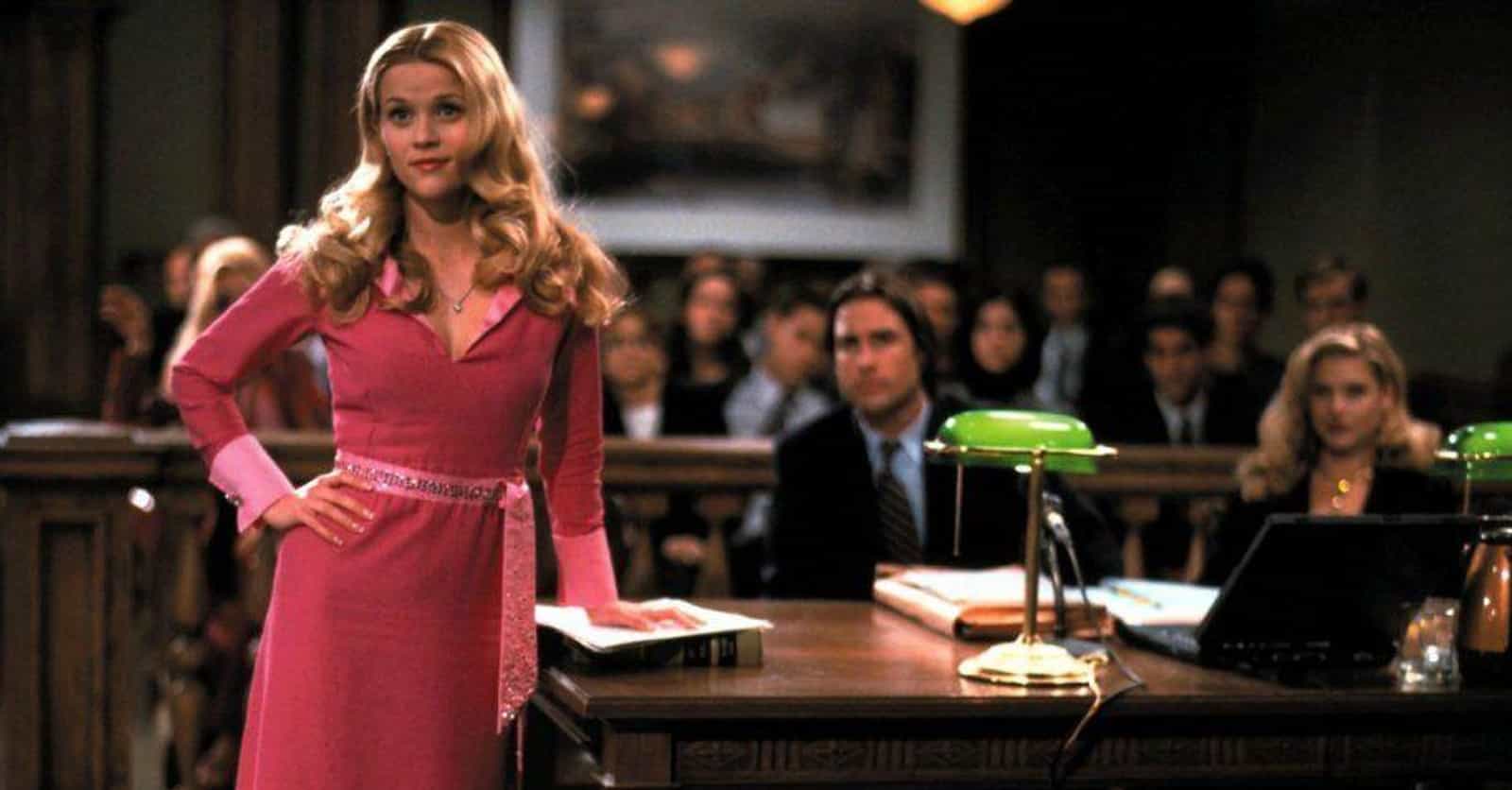 Photo: user uploaded image
The Best Legally Blonde Quotes
Legally Blonde quotes are certainly quotable for movie fans. These are some of the best quotes from the Reese Witherspoon comedy Legally Blonde as determined by you and your votes. Based on Amanda Brown's novel (also titled Legally Blonde), the film centers on the journey of one Elle Woods, who goes from being a sorority girl who only goes to Harvard in order to chase her ex to summa cum laude with a law degree, a new love, and alliances by her side. Released on July 13, 2001, the tagline for Legally Blonde was "Blondes DO have more fun!"
What are the best Legally Blonde quotes? Do you like Elle's line, "Hi. I'm Elle Woods and this is Bruiser Woods. We're both Gemini vegetarians"? Or do you like some of the lesser known lines from the film? Let it be known. Vote for your top Legally Blonde quotes and watch them rise to the top of the list.
---
Warner: Elle, if I'm gonna be a senator by the time I'm 30, I need to marry a Jackie, not a Marilyn.
Elle: So, you're breaking up with me because I'm too... blonde?
Warner: No, that's not entirely true—
Elle: Then what? My boobs are too big?
Warner: Your boobs are fine.


Warner Huntington III: Pooh Bear, just get in the car.
Elle: No.
Warner Huntington III: You're gonna ruin your shoes.
Elle: Okay.


Deformed? Or Law Student?

Elle: Oh, my God! Do you know who this is?
Old Lady: No.
Elle: That's Warner's older brother.
Old Lady: Who?
Elle: This is the type of girl Warner wants to marry. This is what I need to become to be serious.
Old Lady: What? Practically deformed?
Elle: No, a law student.


Lucky Scrunchie? Or Lap Dance?

Margot: You'll need this.
Elle: Your scrunchie?
Margot: My lucky scrunchie. It helped me pass Spanish.
Serena: You passed Spanish because you gave Professor Montoya a lap-dance after the final.
Margot: Yeah – luckily.


Handling Anything, Like Tighty-Whiteys

Elle: I don't need back-ups. I'm going to Harvard.
C.U.L.A. Adviser: Well, then, you'll need excellent recommendations from your professors.
Elle: Okay.
C.U.L.A. Adviser: And a heck of an admissions essay.
Elle: Right.
C.U.L.A. Adviser: And at least a 175 on your LSATs.
Elle: I once had to judge a tighty-whitey contest for Lambda Kappa Pi. Trust me; I can handle anything.


Don't Make Rash Decisions

Elle: I'm reading about the LSATs.
Serena: My cousin had that once. Apparently you get a really bad rash on your....