cosmetics

The Best Old Age Makeup Jobs in Film History
672 votes
231 voters
14k views
17 items
Follow
Embed
The best old age makeup in film usually falls to one decision, hiring an actor who can either play the hell out of the role with minimum makeup or is close to the age of the character. But sometimes, a story calls for the actor to play many ages throughout a film. That's when makeup gets tricky.
Brad Pitt had the help of more than 50 makeup and visual effects pros to become Benjamin Button at all this various de-aging stages, and it's some of the best old age effects to date. However, 30 years before that film was made, makeup legend Dick Smith pulled off some of the best movie makeup ever in the '70s, using only practical tools.
Achieving the best movie makeup by aging young actors is damn near impossible. Director James Cameron opted for an older actress to play Rose at the end of Titanic for just that reason. Steven Spielberg did the same in Saving Private Ryan with Matt Damon's character. Frank Darabont followed suit in The Green Mile with Tom Hanks's 108-year-old character.
Most of the time, best old age makeup in movies comes down to a minimalist approach. Jo Van Fleet got some gray hair and a few liver spots to play Ella Garth in Wild River and audiences believed the 45-year-old was in her early 80s. She was just that good.
Let's look at some examples of some of the best old age makeup and affects, from the believable to ancient monster drag. And if you care, there are some SPOILERS.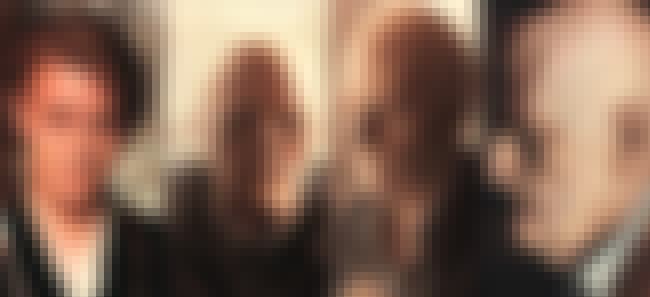 Character: John Blaylock
Dick Smith was still at it in the '80s, creating special magic with practical makeup. For The Hunger, he progressively aged 36-year-old David Bowie, whose character, John Blaylock, is betrayed by his vampire lover, rapidly ages, and is doomed to live as a withered undying ancient vampire forever.
Also Ranked
#63 on The Best English Actors of All Time
#9 on The Greatest Musical Artists of All Time
#56 on Musicians Who Belong in the Rock and Roll Hall of Fame
#4 on The Best Rock Vocalists

Agree or disagree?
see more on David Bowie
Character: Don Vito Corleone
Dick Smith aged 48-year-old Marlon Brando with subtle deftness for The Godfather. It remains some of the best old age makeup on film.
Also Ranked
#19 on The Coolest Actors Ever
#5 on The Greatest Actors & Actresses in Entertainment History
#12 on The Best Actors to Ever Win Best Actor in a Leading Role
#22 on Which Actor Would You Bring Back for One Final Movie?
Agree or disagree?
see more on Marlon Brando
Character: Benjamin Button
Benjamin Button is all about aging, which explains why the film had 56 people in its hair and makeup department. Greg Cannom and his team created practical old age makeup as Brad Pitt's character de-aged. Many have said the makeup looks unnatural in places, but so is a film about a man who's born old and grows younger every year.
Also Ranked
#23 on The Best Living American Actors
#25 on The Coolest Actors Ever
#44 on The Greatest Actors & Actresses in Entertainment History
#34 on The Best Actors in Film History
Agree or disagree?
see more on Brad Pitt
Eddie Murphy - Coming to America (1988)
Character: Saul
Eddie Murphy and Rick Baker have put together some hilarious characters in their day, none more jaw-dropping than Saul. For Coming to America, Baker transformed Murphy into an old Jewish man, and audiences couldn't believe it.
Agree or disagree?