Entertainment
The Best The Magnificent Seven Quotes

Updated June 13, 2018
3.8k views
26 items
The Magnificent Seven quotes are certainly quotable for movie fans. These are some of the best quotes from the classic western The Magnificent Seven as determined by you and your votes. In this story, a group of seven gunfighters are hired to defend a small town from the impending arrival of 30 ruthless bandits. Released on November 23, 1960, the tagline for The Magnificent Seven was "The Magnificent One!"
What are the best The Magnificent Seven quotes? Do you like Vin's "We deal in lead, friend" line? Or do you like some of the lesser known lines from the film? Let it be known. Vote for your top The Magnificent Seven quotes and watch them rise to the top of the list.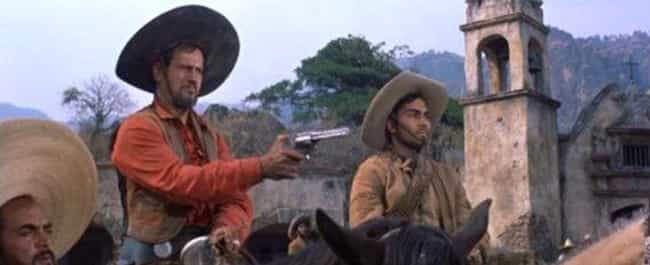 [Calvera chats with his "good friend" Sotero while his men loot the village.]
Calvera
: I can't tell you what a pleasure it is to see a village like this. So much restlessness and change in the outside world. People no longer content with their station in life. Women's fashions — shameless! Religion! You'd
weep
if you saw how true religion is now a thing of the past. Last month we were in San Juan, a rich town. Sit down. Rich town, much blessed by God. Big church — not like here, little church, priest comes twice a year.
Big
one. You'd think we'd find gold candlesticks, poor-box filled to overflowing. You know what we found?
Brass
candlesticks. Almost
nothing
in the poor box.
Bandito
: We took it anyway.
Calvera
: I
know
we took it anyway! I'm trying to show him how little religion some people now have.
Sotero
: That I can see for myself.
Calvera
:
(slaps him forehand, then backhand)
No! You
don't
see! What if you had to carry my load, huh? The need to provide food like a good father to fill the mouths of his hungry men. Guns, ammunition — you know how much money that costs? Huh? Uh?
(slaps him twice more)
[The villagers seek advice from "the Old Man".]
the Old Man
: Fight. You
must
fight. Fight!
Hilario
: Machetes and bare hands against guns?
Old Man
:
Buy
guns.
Tomas
: Buy?
Old Man
: Go to the border. Guns are plentiful there.
Tomas
: But what are we going to use for money?
Old Man
:
(digs out a gold pocketwatch and hands it over)
Sell that. And anything else you can gather.
Hilario
: Even if we had the guns... we know
how to
plant and grow. We don't know how to kill.
Old Man
: Then learn. Or die.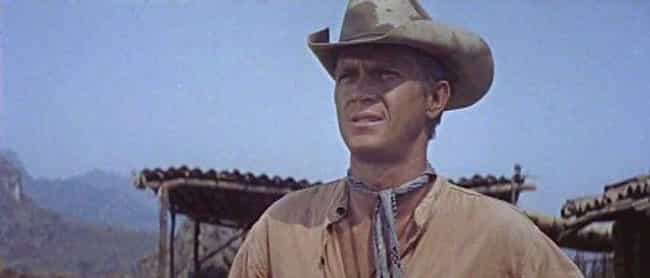 [Driving an occupied hearse to a confrontation with local bigots]
Chris Adams
: Don't worry. We'll get there
(to Boot Hill)
.
Vin
: Gettin' up there doesn't worry me.
Stayin' up there is what I mind.
Henry (corset salesman)
: Where are you from?
Chris
:
[Points thumb toward his back]
Henry (corset salesman)
: Oh, yeah. Where you headed?
Chris
:
[Points finger in front of him]