Entertainment
The Best Quotes From The Manchurian Candidate

The best The Manchurian Candidate quotes make you realize how great the movie really is, even if you haven't seen it in a while. Let's rank the greatest quotes from The Manchurian Candidate, with the help of your votes. Starring Frank Sinatra, Laurence Harvey, and Janet Leigh, The Manchurian Candidate was directed by John Frankenheimer and released in 1962.
What is your favorite The Manchurian Candidate quote? One memorable line was when Ben said, "Now, Raymond. Now the big one. Why, why is all of this being done? What have they built you to do?" Another great line from The Manchurian Candidate is, "Like Captain Idiot in Astounding Science comics" spoken by Raymond.
Vote up your top The Manchurian Candidate quotes, regardless of which character they come from.
Ranker may collect a commission from links on this page.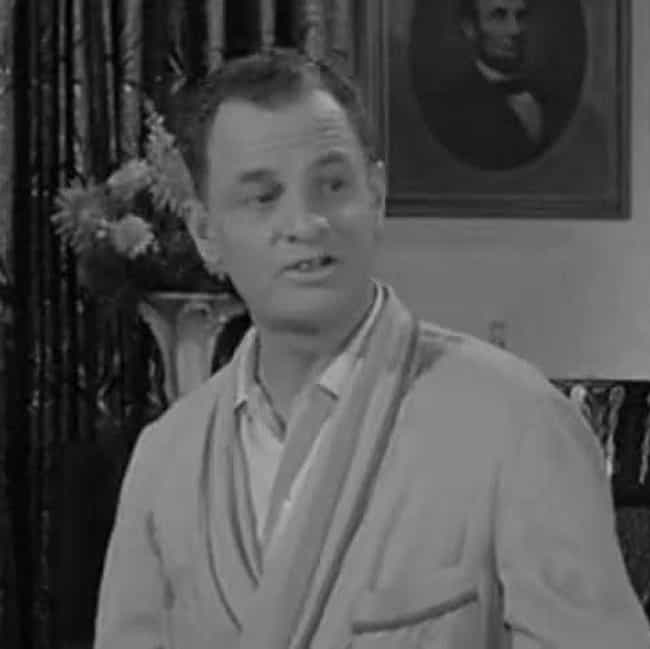 Sen. Iselin: I mean, the way you keep changing the figures on me all the time. It makes me look like some kind of a nut, like an idiot.
Mrs. Iselin: Well, you're going to look like an even bigger idiot if you don't get in there and do exactly what you're told...Who are they writing about all over this country and what are they saying? Are they saying: "Are there any Communists in the Defense Department?" No, of course not, they're saying: "How many Communists are there in the Defense Department?" So just stop talking like an expert all of a sudden and get out there and say what you're supposed to say.

Love this quote?
Mrs. Whittaker: Tell me Raymond, have you ever killed anyone?
Raymond: No, ma'am.
Mrs. Whittaker: Not even in combat?
Raymond: In combat? Yes, ma'am, I think so.
Yen Lo: Of course you have, Raymond. Raymond has been a crack shot since childhood -
Mrs. Whittaker: A marvelous outlet for his aggressions.

Love this quote?
Chairlady: You will notice that I have told them they may smoke. I've allowed my people to have a little fun in the selection of bizarre tobacco substitutes... Are you enjoying your cigarette, Ed?
Ed Movole: Yes ma'am.
Dr. Yen Lo: Yak dung!... hope tastes good - like a cigarette should!
Ben: All right, let's start unlocking a few doors. Let's begin with the patrol. You didn't save our lives and take out an enemy company or anything like that, did you Raymond, did you?
Raymond: No.
Ben: What happened?
Raymond: The patrol was taken by a Russian Airborne Unit and flown by helicopter across the Manchurian border to a place called Tomwa. We were worked on for three days by a team of specialists from the Pavlov Institute in Moscow. They developed a technique for descent into the unconscious mind, part light-induced, part drug...
Ben: Never mind all that. Not now. Tell me what else happened at Tomwa.
Raymond: We were drilled for three days. We were made to memorize the details of the imaginary action... And I strangled Ed Mavole and shot Bobby Lembeck.
Ben: One red Queen works pretty good. Let's see what we get with two of 'em. Keep playing.
Raymond: Then I killed Mr. Gaines. It was just a test. It didn't matter who I killed. They picked him to see if all the linkages still worked before they turned me over to my American operator. That business about jumping in the lake - it really did happen. It was an accident. Something somebody said in the bar accidentally triggered it.
Ben: Keep playing!
Raymond: Then I killed Senator Jordan and after that...
Ben: You are to forget everything that happened at the Senator's house. Do you understand, Raymond? You'll only remember it when I tell you so. You are to forget about it. Do you understand?
Raymond: Yes sir.
Ben: Now, Raymond. Now the big one. Why, why is all of this being done? What have they built you to do?
Raymond: I don't know. I don't think anybody really knows except Berezovo in Moscow and my American operator here. But whatever it is, it's supposed to happen soon, right at the convention. Maybe...I don't know. They can make me do anything, Ben, can't they? Anything.
Ben: We'll see, kid, we'll see what they can do and we'll see what we can do. So the red Queen is our baby. Well, take a look at this, kid... and while you're looking, listen. This is me, Marco talking. Fifty-two red Queens and me are telling you - you know what we're telling you? - it's over. The links, the beautifully-conditioned links are smashed. They're smashed as of now because we say so, because we say they ought to be smashed. We're bustin' up the joint, we're tearin' out all the wires, we're bustin' it up so good all the Queen's horses and all the Queen's men will never put ol' Raymond back together again. You don't work anymore. That's an order. Anybody invites you to a game of solitaire - you tell 'em: "Sorry, buster, the ball-game is over!"

Love this quote?