Entertainment
The Book of Life Movie Quotes

Updated August 15, 2019
353 votes
169 voters
53.4k views
8 items
Here are the best quotes from "The Book of Life," a movie that tells the tale of one woman stuck between two men which leads one of the men on a journey of a lifetime. The animated comedy movie was directed by Jorge R. Gutierrez who also co-wrote the screenplay with Doug Langdale. "The Book of Life" opened in theaters on October 17, 2014.
In "The Book of Life," Maria (voiced by Zoe Saldana) is in love with two great men. There's Manolo (voiced by Diego Luna), a torero who is torn between Maria and his family, and Joaquin (voiced by Channing Tatum), a charming but quite self-centered stud. Two spirits Xibalba (voiced by Ron Perlman) and La Muerte (voiced by Kate del Castillo) notice this battle between the two suitors and make a wager on who will win.
But when Xibalba, who bet on Joaquin to win, sees that he is soon to lose the wager with Manolo earning Maria's heart, Xibalba sends a snake to kill Manolo and send him to the Land of the Remembered. When Manolo arrives there, he reunites with his departed family members but years to reunite with Maria. Through Xibalba, there is a way to bring Manolo back to life, but that requires Manolo to go on quite the journey to accomplish.
Vote for your favorite lines from "The Book of Life" below, and be sure to check out the best quotes from other top movies, including "Fury," "The Best of Me," "Gone Girl," "Left Behind," "The Equalizer," "The Maze Runner," "No Good Deed," "The Skeleton Twins," and "The Disappearance of Eleanor Rigby."
Two Best Friends In Love with the Same Girl
Xibalba: "Ah, look there, two best friends"
La Muerte: "In love with the same girl"
Xibalba: "How about a little wager? I bet that Maria will marry Joaquin."
La Muerte: "Very well"
Xibalba: "By the ancient rules, the wager is set."
When Xibalba and La Muerta, two spirits, notice that Maria is in love with two men, they see an opportunity for a friendly wager. At least it starts friendly until Xibalba takes a step forward to ensure his win.
Should this be higher or lower?
Please Help Me Reunite with The Love Of My Life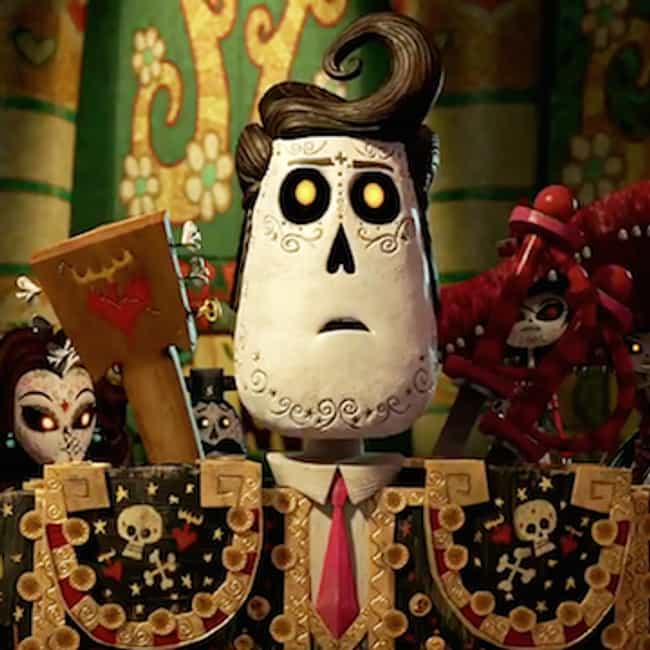 Manolo: "My lady, please help me reunite with the love of my life."
Despite being in the company of his long departed family members, Manolo wants nothing more than to reunite with his love, Maria. To do that, though, will take quite a bit of work.
Should this be higher or lower?
You Two Are Acting Like Fools!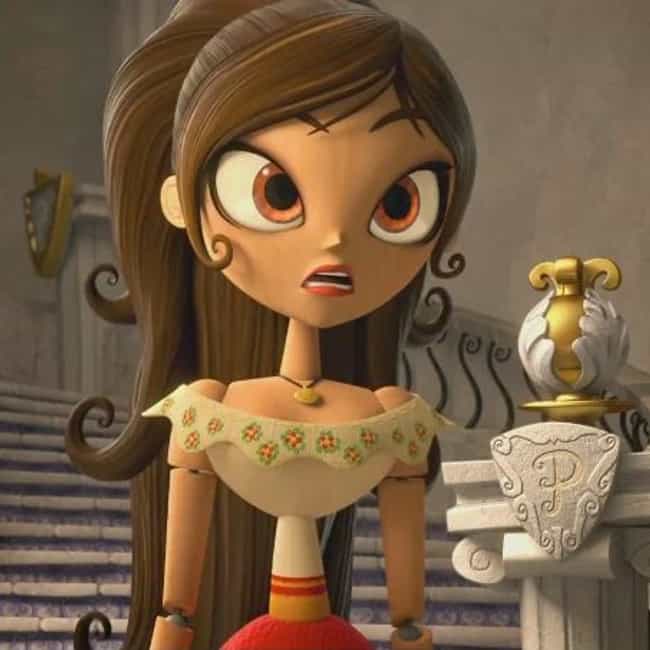 Joaquin: "Come at me, bro!"
Manolo: "You don't point at me!"
Maria: "You two are acting like fools!"
Manolo: "Wait, me too?"
Maria loves both Joaquin and Manolo but that doesn't stop her from becoming annoyed by their childish competitive behavior. She also does not hesitate from making her feelings known.
Should this be higher or lower?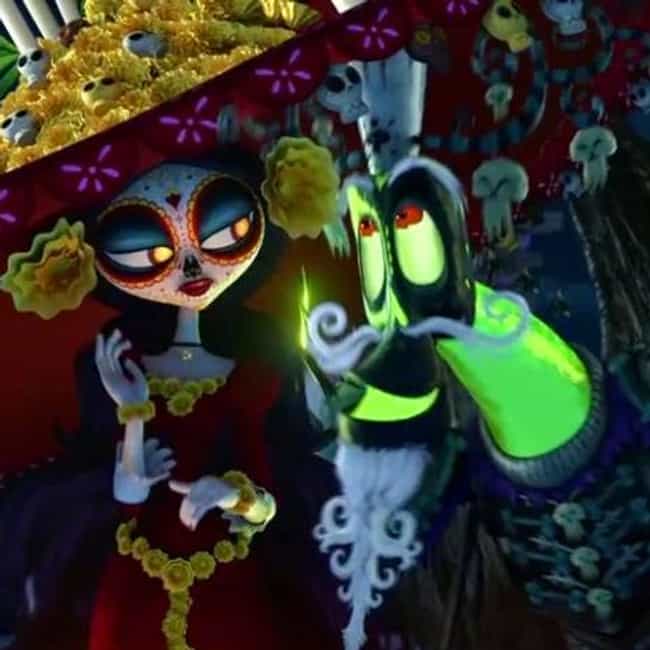 Xibalba: "I will lose the wager. Fix this for me, old friend."
…
Manolo: "I may not be the town hero, Maria, but I swear with all my heart, I will never stop loving you."
Maria: "Ahh! Snake! Manolo!"
When it looks like Maria has selected Manolo, meaning Xibalba will lose the wager, Xibalba sends in a snake to take Manolo out of the running for good.
Should this be higher or lower?