Photo: Universal Pictures
Entertainment
The Boss Movie Quotes

Updated November 6, 2017
54 votes
51 voters
7.2k views
The Boss movie quotes tells the story of one disgraced and imprisoned empress who seeks to rebuild her fortune with the help of a local Brownie troop. The comedy film was directed by Ben Falcone using a screenplay he co-wrote with wife Melissa McCarthy and Steve Mallory. The Boss opened in theaters on April 8, 2016.
In The Boss, Michelle Darnell (Melissa McCarthy) has built an empire and become the wealthiest woman in the world. But after she is charged with insider trading and sent to prison, she's left penniless, homeless and without many friends. One of her former employees, Claire (Kristen Bell) takes Michelle in and allows her to stay in her home along with Claire's daughter, Rachel (Ella Anderson).
So when Claire urges Michelle to take Rachel to her Dandelion Troop meeting, Michelle gets an idea to rebuild her empire. Michelle wants to form a massive troop of Brownies who will sell brownies for profit. While Michelle tries hard to use this opportunity to rebrand herself, it's not as easy returning to grace as she would like.
Co-starring Peter Dinklage, Kathy Bates and Annie Mumolo,
The Boss
opened in theaters already showing other films including
Demolition
,
Hardcore Henry
,
Meet the Blacks
, and
Everybody Wants Some!!
.
back to page 1
Michelle: I was set up!
Attorney: The news gets worse. You're bankrupt. All your accounts have been frozen.
Michelle: Claire, get me a new lawyer.
Attorney: You don't have any money, you stupid ginger!
When Michelle's attorney gives her some hard truths, she interrupts her prison tennis game to abuse him. As much as she wants a different attorney, with no money, it's not looking too likely.
Should this be higher or lower?
Claire: What is all this?
Michelle: This is our my back. We are going to start a Brownie empire and teach these girls real business skills.
Hopeful that this new business will allow her to rebuild her empire, Michelle gets the idea to start a Brownie business. She wants to use the girls to help her sell baked goods, while teaching the girls useful business skills in the process.
Should this be higher or lower?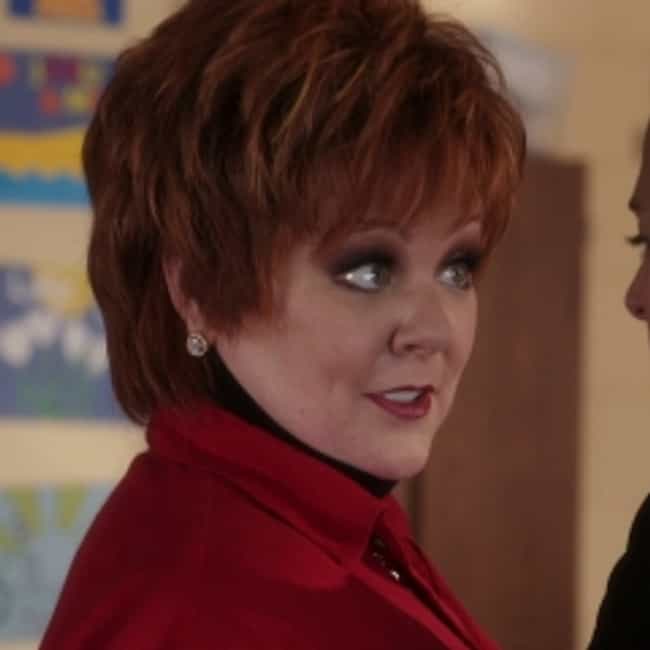 Go for the Aggressive Girls
Michelle: We want some good recruits. Get in there. Go for the aggressive girls.
Rachel: I feel kind of sweaty and scared.
Michelle: It's just the coffee kicking in. Of, you know what? I may have switched them. I put a little splash of bourbon in mine.
Michelle gives Rachel some coffee as a boost to get her to recruit really great girls for their Brownie empire. Unfortunately, she also accidentally added a little extra kick to one, and mixed them up.

Should this be higher or lower?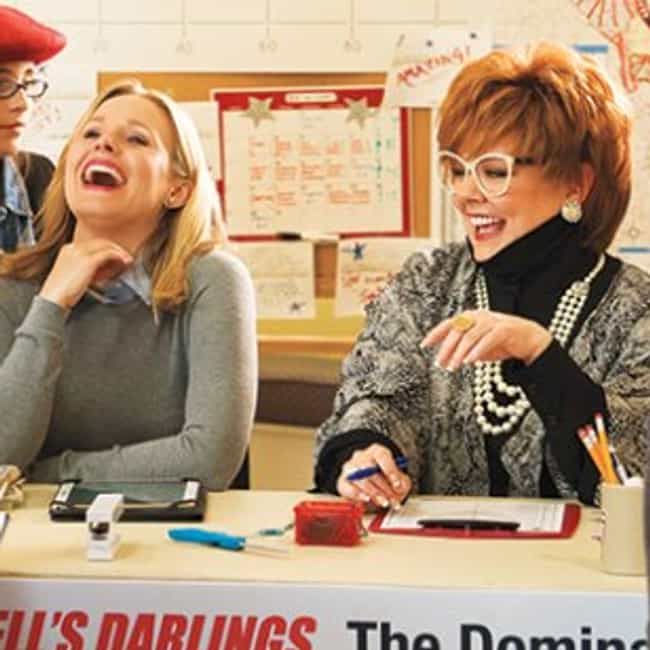 Michelle: My name is Michelle Darnell and this is my partner, and I don't mean partner like girl-on-girl stuff.
Kid: What's girl-on-girl stuff?
Michelle: Something you're going to dabble with in college but not stick with...
Claire: Let's not. Don't tell her.
Michelle: Unless you're Hannah. I think it's going to fit you like a glove.
A quick introduction to Brownies and mothers gets awkward fast when Michelle begins talking about experimentation in college. As much as Claire tries to get her to shut up, Michelle doesn't hold back with her verbal diarrhea.

Should this be higher or lower?