Photo: Universal Pictures
Entertainment
The Boss Movie Quotes

54 votes
51 voters
7.1k views
The Boss movie quotes tells the story of one disgraced and imprisoned empress who seeks to rebuild her fortune with the help of a local Brownie troop. The comedy film was directed by Ben Falcone using a screenplay he co-wrote with wife Melissa McCarthy and Steve Mallory. The Boss opened in theaters on April 8, 2016.
In The Boss, Michelle Darnell (Melissa McCarthy) has built an empire and become the wealthiest woman in the world. But after she is charged with insider trading and sent to prison, she's left penniless, homeless and without many friends. One of her former employees, Claire (Kristen Bell) takes Michelle in and allows her to stay in her home along with Claire's daughter, Rachel (Ella Anderson).
So when Claire urges Michelle to take Rachel to her Dandelion Troop meeting, Michelle gets an idea to rebuild her empire. Michelle wants to form a massive troop of Brownies who will sell brownies for profit. While Michelle tries hard to use this opportunity to rebrand herself, it's not as easy returning to grace as she would like.
Co-starring Peter Dinklage, Kathy Bates and Annie Mumolo,
The Boss
opened in theaters already showing other films including
Demolition
,
Hardcore Henry
,
Meet the Blacks
, and
Everybody Wants Some!!
.
Under Arrest for Insider Trading
Federal Officer: You're under arrest for insider trading.
Claire: Michelle, don't struggle!
Michelle's world changes when she is arrested for insider trading. For someone like her, going to prison is the last thing she wants to do and struggles, unsuccessfully, to resist arrest.
Should this be higher or lower?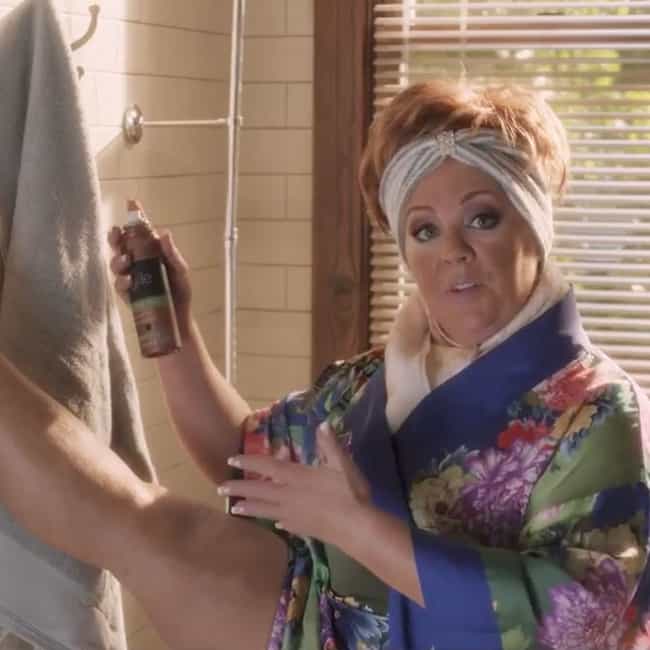 Rachel: Mom, if she doesn't have anywhere to go, she should stay here.
Michelle: Ha, look at that, a bed in a sofa.
Claire: Careful, it's a bit temperamental.
Michelle: It's not so bad... I think I shattered my pelvis!
After Michelle is released from prison, she has little money and no place to live. While she doesn't deserve it, at the urging of daughter Rachel, Claire takes Michelle into their home.

Should this be higher or lower?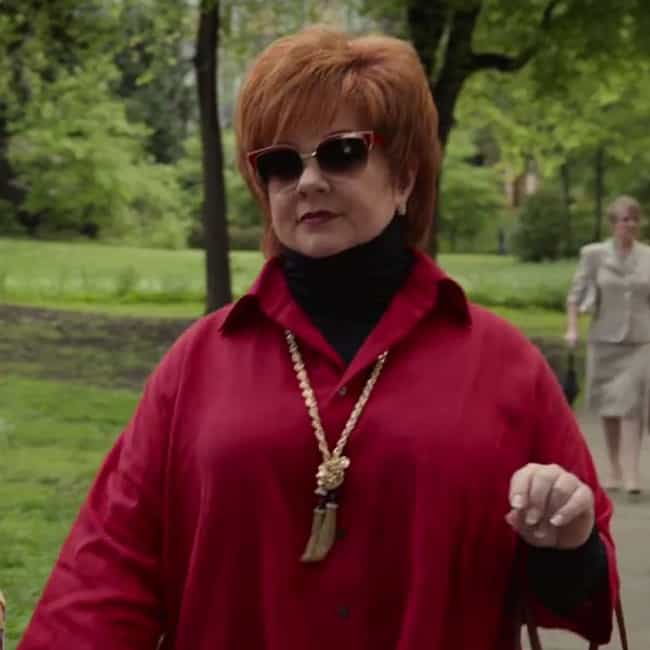 Take Rachel to Her Dandelions Meeting
Claire: Michelle, you need to get off the couch. Take Rachel to her Dandelions meeting.
...
Sandy: Our troop came in with $189,000
Michelle: Holy s***!
Helen: I object to parolees attending our meetings!
Michelle: If you don't get off my back, I'm going to shove a box of chocolate clusters up that tight ass of yours.
Claire instructs Michelle to stop sulking and pitch in, namely in taking Rachel to her Dandelions meeting. And as much as Michelle doesn't want to go, she's not wanted there either and called out by a mother.
Should this be higher or lower?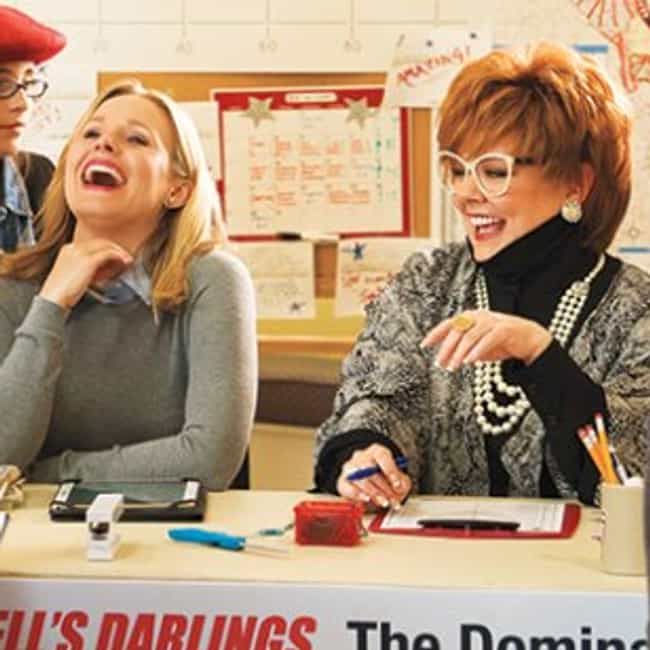 Michelle: My name is Michelle Darnell and this is my partner, and I don't mean partner like girl-on-girl stuff.
Kid: What's girl-on-girl stuff?
Michelle: Something you're going to dabble with in college but not stick with...
Claire: Let's not. Don't tell her.
Michelle: Unless you're Hannah. I think it's going to fit you like a glove.
A quick introduction to Brownies and mothers gets awkward fast when Michelle begins talking about experimentation in college. As much as Claire tries to get her to shut up, Michelle doesn't hold back with her verbal diarrhea.

Should this be higher or lower?