Culture
The Boxtrolls Movie Quotes

18 votes
11 voters
8.7k views
7 items
"The Boxtrolls" movie quotes tell the story of a community of trolls who adopted an orphan boy and now face extermination. The 3D stop motion animated film was directed by Graham Annable and Anthony Stacchi using a screenplay Irena Brignull and Adam Pava adapted from the novel "Here Be Monsters!" by Alan Snow. "The Boxtrolls" opened in the United States on September 26, 2014.
In "The Boxtrolls," the title characters are cave-dwelling little trolls who live underground, collect trash and wear boxes around, in which they can hide if they encounter humans. Many years ago, they found an abandoned infant, adopted him and named him Eggs (Isaac Hempstead-Wright).
They've lived underneath the city of Cheesebridge for some time but recently, under the orders of town leader Lord Portley-Rind (Jared Harris) and exterminator Archibald Snatcher (Ben Kingsley), the Boxtrolls are now unwelcome and being sought after. To save them, the Boxtrolls unlikely leader, Eggs, teams up with Lord Portley-Rind's daughter, Winnie (Elle Fanning), to keep the only family he's ever known safe.
"The Boxtrolls" brings some family fun into theaters already packed with other more adult movies such as
"Dolphin Tale 2,"
"The Skeleton Twins,"
and
"The Disappearance of Eleanor Rigby
."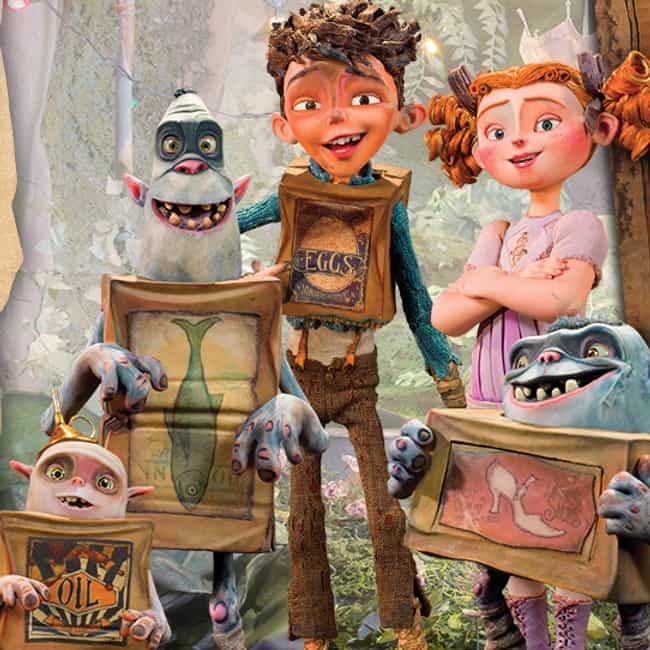 Eggs: "Stand up for yourselves! Don't be afraid anymore!"
While no one really could have expected this end years ago when Eggs was adopted by the Boxtrolls, Eggs has grown into a leader of the cave dwellers and is now standing at their helm encouraging them to stop hiding and come out in the open.

Should this be higher or lower?
Let's See You Fit in Your Box
Winnie: "Who's there?"
…
Winnie: "Who are you, boy?"
Eggs: "I'm a Boxtroll!"
Winnie: "Then let's see you fit in your box! Mmmhmm"
When Winnie encounters Eggs in a dark alley, she is curious as to his identity. When he replies that he's a Boxtroll, she encourages him to prove it.
Should this be higher or lower?
Look Them in the Eye and Shake Hands
Winnie: "When you meet someone, you must look them in the eye and shake hands."
[Eggs stares at Winnie and shakes his hands above his head]
Winnie: "What are you doing?!"
To be fair, Eggs did exactly as he was told by looking someone in the eye and shaking his hands. Unfortunately, this wasn't quite what Winnie had in mind.
Should this be higher or lower?
Eggs: "Please help us!"
Winnie: "If I agree to help, then you have to do exactly what I say."
Eggs: "I promise!"
Winnie: "All right, first things first, off with the box!"
Boxtrolls: "Ahhh!"
Winnie: "Stop that! All right, you petty thieves, bring me your loot."
…
Winnie: "You look like a proper boy."
Eggs: "Me? A proper boy?"
Winnie: "How do we get out of this place?"
Winnie agrees to help Eggs fit in like a normal boy but her first demand, that he remove his box, doesn't go over very well.
Should this be higher or lower?