Entertainment
The Brothers Grimsby Movie Quotes

Updated November 6, 2017
59 votes
49 voters
6.2k views
The Brothers Grimsby movie quotes introduce viewers to another inappropriately funny character from the man who brought you Borat, Ali G, Bruno and The Dictator. The comedy film was written by Sacha Baron Cohen and Phil Johnston using a story they created the Peter Baynham. Louis Leterrier directed The Brothers Grimsby, which opened in theaters on March 11, 2016.
The Brothers Grimsby, brothers Nobby (Sacha Baron Cohen) and Sebastian (Mark Strong) are separated when Sebastian is adopted by a nice couple while Nobby is left in an orphanage. The boys grow up very differently with Sebastian becoming a top MI6 agent and Nobby marrying Dawn (Rebel Wilson) and giving her 11 children. During that time, Nobby has wanted nothing more than to reunite with Sebastian.
So when Nobby learns that Sebastian will be somewhere at a specific time, Nobby shows up and surprises his baby brother. Doing so, however, results in an unplanned assassination which sends Sebastian and Nobby on the run for their lives. Meanwhile, Rhonda George (Penélope Cruz) is planning to release a deadly weapon capable of killing a billion people and Sebastian, with the help of Nobby, is the only one who can stop her. That's easier said than done though with Nobby, quite the drunken idiot, a bit liability to all involved.
The Brothers Grimsby
had stiff competition at the box office when it opened alongside the likes of
10 Cloverfield Lane
,
Eye in the Sky
,
Whiskey Tango Foxtrot
, and
Knight of Cups
.
We Finally Found Your Brother
Nobby: For 28 years I've been searching for me baby brother.
...
Bob Tolliver: Nobby! We finally found your brother! He's going to be at this posh event tomorrow.
...
Nobby: Finally I can make things right.
Sebastian: Nobby? Oh my god.
After searching for his little brother for nearly three decades, Nobby finally finds Sebastian. However, in approaching Sebastian, Nobby inadvertently causes a rogue assassination.
Should this be higher or lower?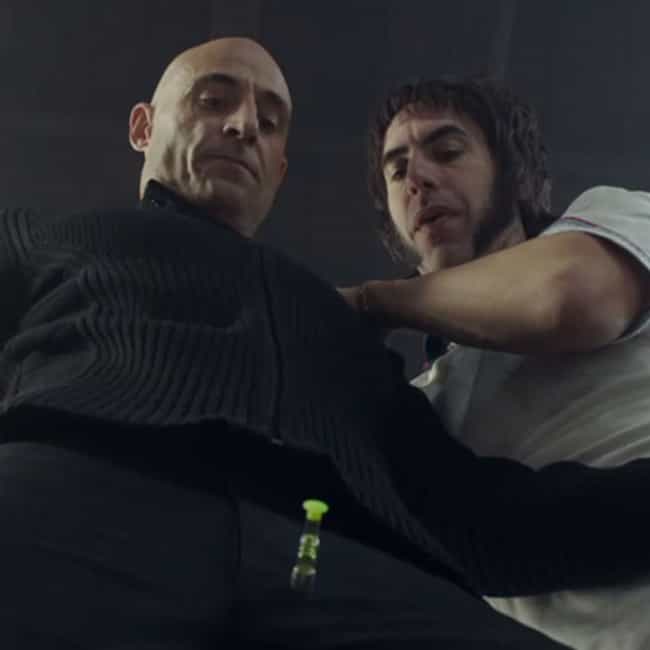 Sebastian: That pellet was filled with a toxin. I'll be dead in 90 seconds if you don't suck it out. You can suck it or you can let me die.
Nobby: Okay, what would you like written on your gravestone?
Sebastian: Suck it!
Nobby: And in what font would you like that?
In one of the more vulgar scenes from the film, Sebastian gets hit with a poisonous dart right in his man parts. The only solution, one Nobby is not eager to do, is sucking the poison out.
Should this be higher or lower?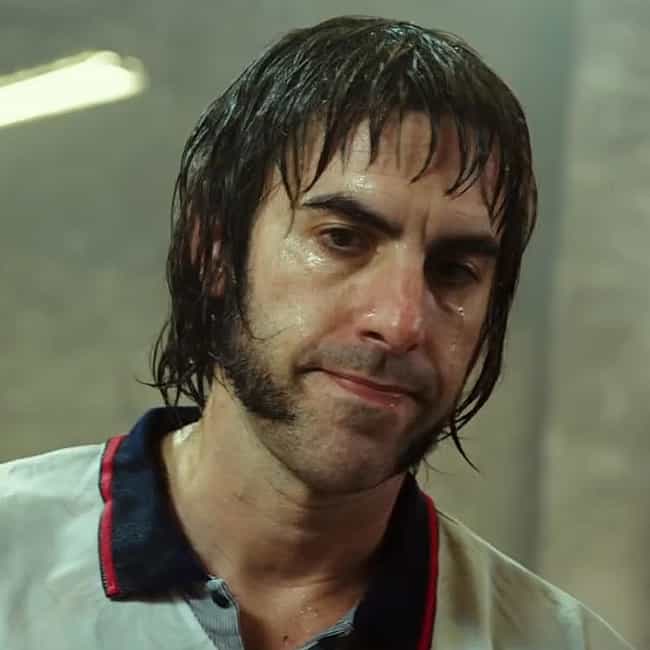 These Boys are Inseparable
Nobby: Look, Seb, that's the couple that's adopting us.
Sebastian: You are coming with me, right, Nobby?
Nobby: I'd never leave my little brother.
...
Clive Graves: We've decided to adopt one of the brothers, Mr. Lowsley.
Harold Lowsley: But these boys are inseparable. It would break their hearts.
Mr. and Mrs. Graves tell Mr. Lowsley that they'd like to adopt only one of the boys. Knowing how inseparable Nobby and Sebastian are, Mr. Lowsley is sure this will make both boys incredibly sad. He's not wrong.
Should this be higher or lower?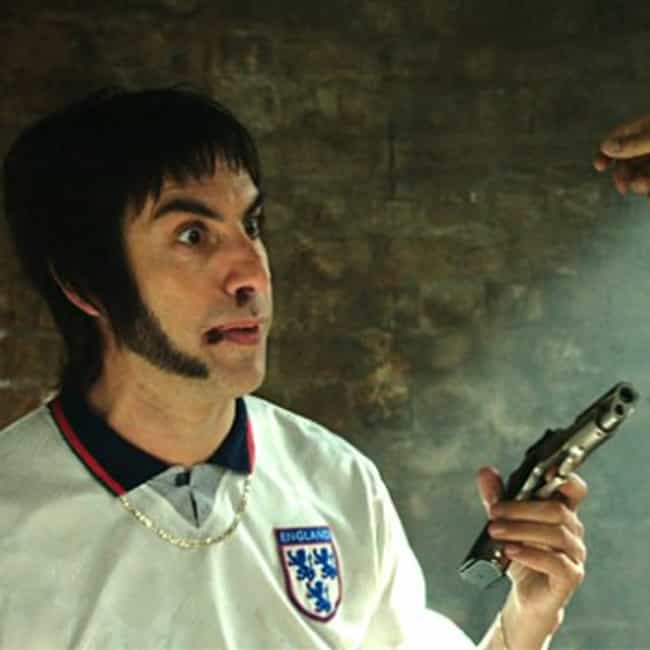 Understand Why You Love Guns
Pavel Lukashenko: You don't have guts!
Nobby: I disagree, Ukrainian Ben Affleck... Whoa, that was easy... I understand why you love guns so much. I mean, it completely detaches you from the guilt of your actions.
Sebastian: Ugh, will you stop shooting everything?
After shooting someone he deems Ukrainian Ben Affleck, Nobby gets the thrill of shooting guns. Like others, he feels little remorse for his actions and shoots everything in sight just because he can.
Should this be higher or lower?