Entertainment
The Congress Movie Quotes

23 votes
11 voters
2k views
8 items
"The Congress" movie quotes tell the futuristic story of one aging actress who sells her persona to a movie studio in an effort to take care of her son. The science-fiction drama film was written by Ari Folman using "The Futurological Congress" by Stanislaw Lern as the basis. Folman also directed the movie which premiered at the 2013 Cannes Film Festival before a theatrical opening on August 28, 2014.
In "The Congress," Robin Wright (playing a version of herself) is an out of work actress whose on-set behavior has nearly completely blacklisted her from work, despite being one of the biggest stars in the world at one time. She's approached by agent Al (Harvey Keitel) and studio executive Jeff (Danny Huston) to sell the rights to her persona to Miramount Studios, an image they will then use to digitally insert her into films and other roles at their complete discretion. Knowing she must make money somehow to take care of her family, especially her ailing son Aaron (Kodi Smit-McPhee), Robin agrees.
The consequences of this decision soon haunt Robin and she begins to oppose the process, which is featured at the Futurological Congress. She also soon finds herself in a cartoon world populated by made up character residents, sending her on a long mission with new friend Dylan (voiced by John Hamm) to reunite with her son.
"The Congress" faces stiff competition as it opens alongside movies such as
"The November Man,"
"Sin City: A Dame to Kill For,"
"If I Stay,"
"When the Game Stands Tall,"
"Are You Here,"
"The Expendables 3,"
"Let's Be Cops,"
"Life After Beth,"
"Frank,"
"Teenage Mutant Ninja Turtles,"
"The Hundred-Foot Journey
"Guardians of the Galaxy,"
"Get On Up,"
"Hercules,"
"Lucy,"
"Magic in the Moonlight,"
"A Most Wanted Man,"
"Happy Christmas,"
"Planes: Fire & Rescue,"
"Sex Tape,"
"Wish I Was Here,
"And So It Goes,
and
"Dawn of Planet of the Apes."
You Were Always Their Puppet
Michelle: [on television] "Who are you? Oh my god, who did I marry? Sweetie, sweetie"
Robin Wright: "That isn't Michelle."
Everyone: "That is Michelle."
Robin Wright: "No, I mean, it's obviously Michelle but you're tell me she wasn't there when they did this?"
Al: "You really want to know? She was in Paris when they was making that crap on their computers."
Sarah Wright: "I'm shocked. I mean, it's perfect."
Steve: "Perfect? No, but it's not bad at all for the beginning of the revolution. Notice anything?"
Al: "Look at those morons! They've been trying to solve that bug for three years."
Robin Wright: "I don't find that funny at all."
Steve: "Well, okay, just wait until you see that wink in the sex scenes. It will crack you up."
Aaron Wright: "That's hilarious."
Sarah Wright: "Yeah, mom, you gotta admit, it's good stuff. Don't be so harsh. Technophobia never got human nature anywhere."
Aaron Wright: "So you're with them now, huh?"
Robin Wright: "Hmm, you switched sides?"
Al: "Oh come on, Robin, drop the hypocrisy. It's not like anything has changed. They came, they took, they created a crappy rom-com, just like they've been doing since the 40s. Do you think it'd be any better for her or for you if she was stuck on a set for six weeks, like a dog, kissing some actor with bad breath?"
Robin Wright: "No, I'm just saying, you don't have a problem with the fact that they didn't ask her?"
Al: "When did they ever ask you? You were always their puppet. All of them, the producers, the directors, they told you what to do. They told you how to behave, how to act, how to smile, how to love and they gave you the subtext for every crappy line they churned out and when you hit 35, they told you how to look young because if you didn't do what they wanted you to do, shave off a couple of years for that beautiful face of yours, you would cease to exist for christ sake."
The sight of an actress digitally appearing on screen prompts a discussion about the morality of using actors and actresses digitally. While Robin objects to it, Al reminds her that be it in person or inside a computer, either way, she is always the puppet.
Should this be higher or lower?
You and I Are the Only Ones Who Survived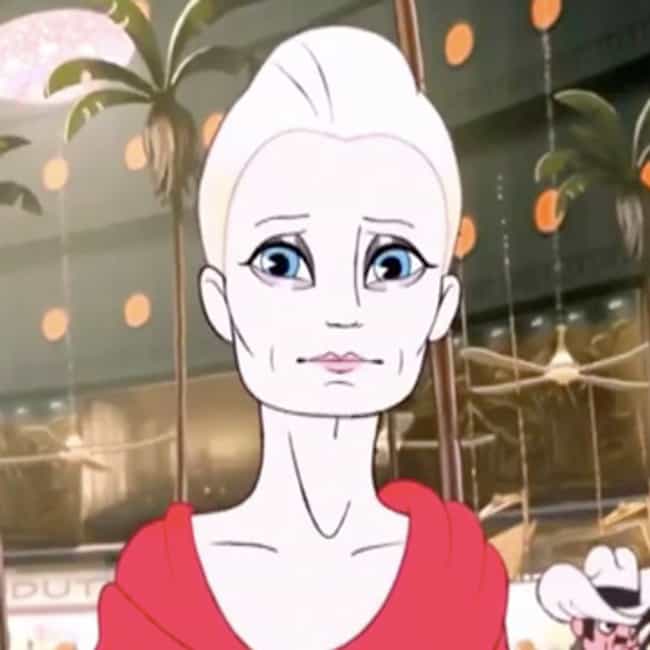 Robin Wright: "So you're here too, huh?"
Dr. Barker: "You and I are the only ones who survived."
Robin Wright: "Who are all the rest?"
Dr. Barker: "Characters they invented"
In the computer-generated land, Robin encounters Dr. Barker, the only other survivor of the technological revolution. Robin doesn't really understand what's going on but is happy to see a familiar face.

Should this be higher or lower?
Al: "You had it all, Robin. Movie queen at 24 and you slammed all the open doors, crushed all the open dreams, then Aaron's condition started going downhill. This proposal won't be on the table again."
Agent Al presents a very lucrative offer to Robin Wright. He stresses that while she might not want this offer, her and the health of her son, need the offer.
Should this be higher or lower?
No Such Thing As the Place That You Came From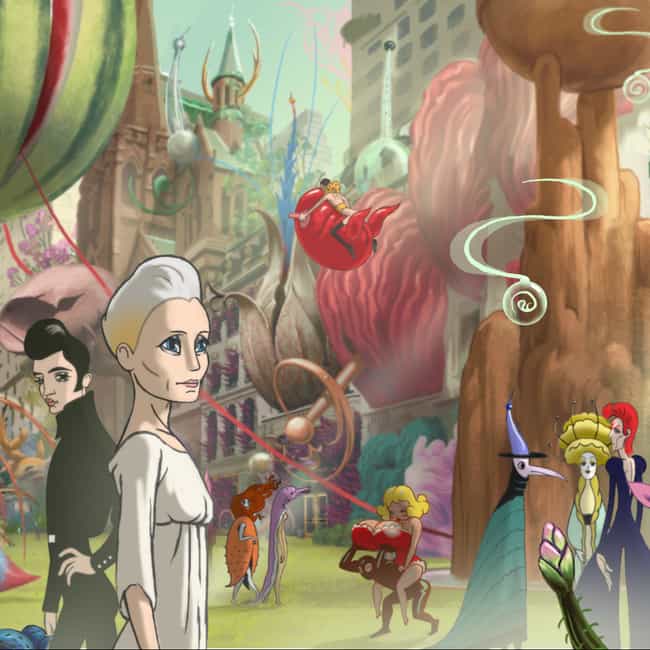 Robin Wright: "Can I go back to the place that I came from?"
Dr. Barker: "There is no such thing as the place that you came from."
Robin asks about what has happened with the world she used to know before she was frozen. Dr. Barker sadly informs her that the world she came from no longer exists.

Should this be higher or lower?