LGBTQ+

The Coolest Same-Sex Female Power Couples

163.5k votes
28.6k voters
11.2M views
16 items
List Rules Vote up the most impressive same-sex power couples - past and present
Whether they're gay, straight, or somewhere in between, power couples are intimidating. It's almost impossible for us to manage our middling careers, so it's even harder to fathom how one might go about juggling wild success with a great relationship. Add the extra scrutiny that comes with being famous, being a woman, and being gay, bi-, or pansexual, and you've got an extra-huge mountain of stress. Somehow, the power couples on this list have managed to navigate the often choppy waters of love and life, not only cultivating rewarding and lucrative careers, but also finding someone amazing enough to share the journey with them
Sexuality is a continuum for many and the language we use to describe relationships gets complicated. Some of these women identify as lesbian, others as bisexual or pansexual, but the point of this list is to celebrate successful women who are in (or have been in) romantic relationships with other successful women. More than likely, the women on this list are super humans, or they're from another planet. We can't think of another way that they would be able to lead such accomplishing lives while being so cool.
What does a family look like in the 21st century? The best and brightest humans no longer hold themselves to the standard of the nuclear family, and the women on this list not only confront the notion of what a "normal" couple is, but they've completely confound the status quo not only by placing their sexuality in the open, but also by refusing to settle for anything other than brilliance. The couples on this list are actresses, models, CEOs, and political powerhouses – they're not just couples, they're the coolest celebrity lesbian (and bisexual) power couples, and don't you forget it.
Vote up the most awesome same sex celebrity power couples below.
Ellen DeGeneres & Portia de Rossi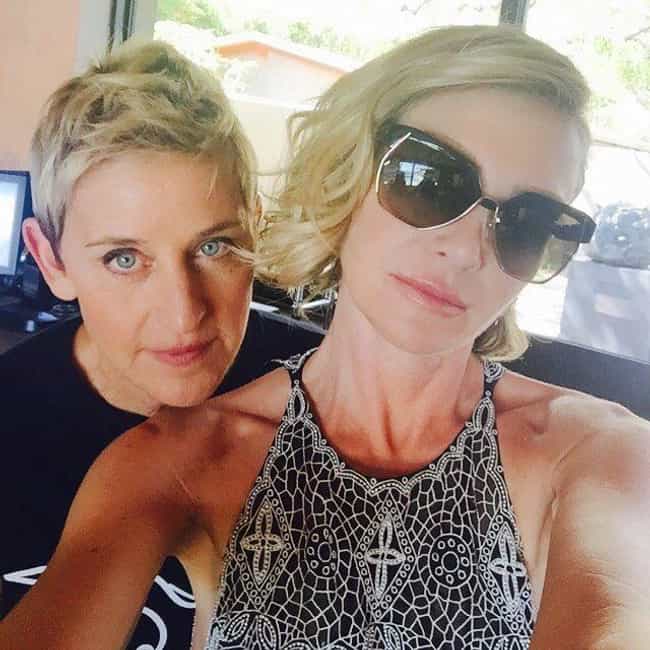 The so-called First Ladies of Lesbianism, it's hard to think "lesbian power couple" without Ellen and Portia springing to mind. Probably the most visible and accepted couple in the public eye, Ellen and Portia show that it is possible to be successful, popular, AND gay.
Ellen came out during a time when it was even more of a huge deal than it is today, and despite her career crashing for a few years, she managed to bring it back and launch her own talk show which has now been running for over 10 years.

Cool power couple?
Ellen Page & Emma Portner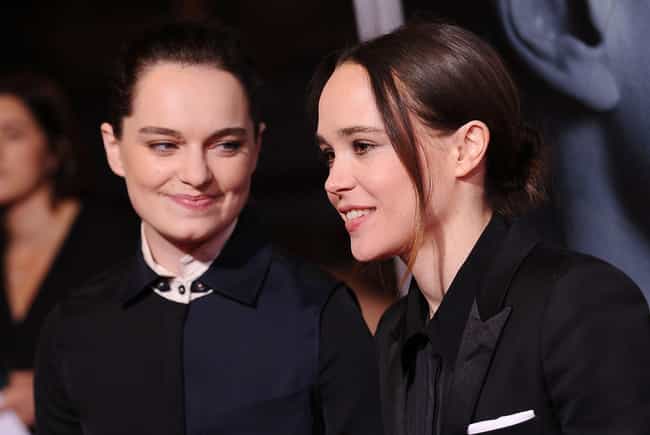 Actress Ellen Page and her wife, dancer and choreographer Emma Portner, are the definition of a creative power couple. Page first discovered Portner on Instagram in 2017 and was instantly transfixed.
"I thought, damn, this girl is so talented and so cool. I knew right away we were both creative spirits," Page told the New York Times.
Page and Portner were married less than a year later on January 3, 2018, and the couple has collaborated on videos together, with Portner dancing and Page strumming her guitar. They say they are happiest when they are creating together.

Cool power couple?
Lily Tomlin & Jane Wagner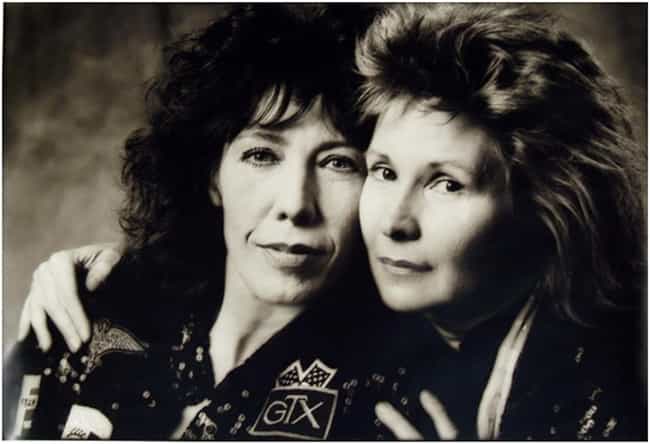 After over 40 years together,
comedian Lily Tomlin married her wife
, comedy writer Jane Wagner in 2014. The two have collaborated on several projects together, including
Moment by Moment, The Search for Signs of Intelligent Life,
and
And That's the Truth
.

Cool power couple?
Jodie Foster & Alexandra Hedison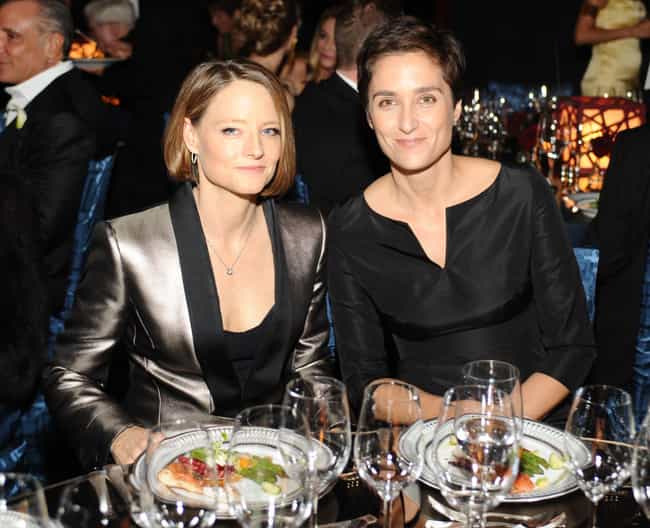 Everyone knows Jodie Foster, a multi-hyphenate A-lister (actress/writer/director/producer/etc./ad infinitum) who is virtually guaranteed to have been involved with one of your favorite movies, in some way or another. Her wife, Alexandra, is best known for playing the devious Dylan on The L Word, but she's also an established photographer and filmmaker.
Power couple status: ACHIEVED!

Cool power couple?