Entertainment
The 7 Creepiest Tom Cruise/Katie Holmes Moments

The creepiest Tom Cruise and Katie Holmes moments include some of the strangest incidents in this Hollywood power couple's six year marriage. Actually, at least one of them happened well before Tom and Katie ever got hitched -- Tom's couch-jumping episode on Oprah. It's hard to list all the bizarre moments in TomKat's life, but this is a compilation of some of the freakiest stuff, no doubt.
Tom Cruise and Katie Holmes are apparently calling it quits, divorcing after five years of marriage. The demise of TomKat is certainly sad, particularly for the couple's daughter, six-year-old Suri Cruise. Now the question becomes: Who gets custody? This whole thing is going to get nasty.
Nothing about the Katie Holmes/Tom Cruise relationship ever seemed normal, and much of their life was shrouded in mystery, thanks in large part to the Church of Scientology. In announcing their divorce, Katie Holmes' attorney noted that, "this is a personal and private matter." Not surprising at all, is it? Everything about TomKat was personal and (very) private -- except when it wasn't. The media was quick to paint Katie as a zombie-type of wife, someone who was completely dominated and/or controlled by Tom (and Scientology).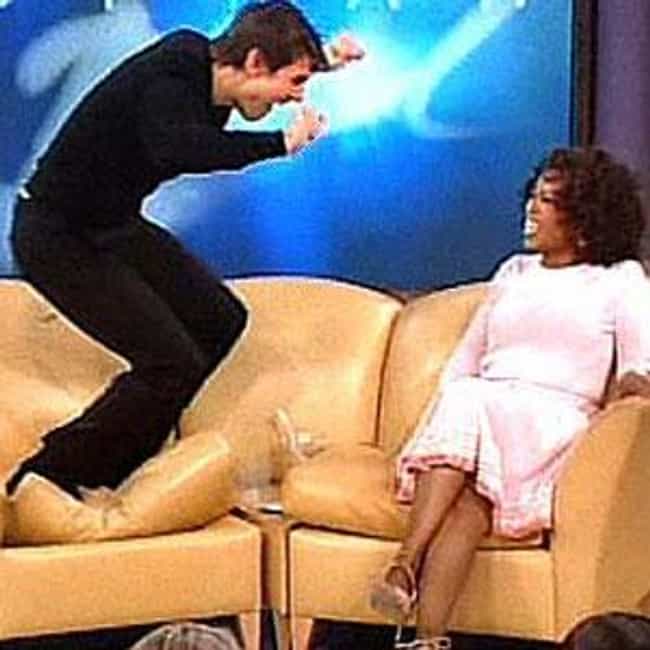 1
Tom Cruise Jumps on Oprah's Couch
In May of 2005, Tom Cruise declared his love for Katie Holmes in an 'Oprah Winfrey Show' interview that remains one of the most shocking TV appearances in recent memory. Tom was really, really happy to be dating Katie, and in a moment of unbridled enthusiasm, he decided to start jumping on Oprah's couch. Yay, Xenu Katie!
Cruise proposed in June of 2005 and he and Katie married in November of 2006, in a Scientology ceremony held in an Italian castle. Some believe that Katie Holmes was chosen for Cruise by members of the Church of Scientology under the guise of casting auditions. She got the part, and then some.
The moment itself became a rather popular Internet meme at the time and was parodied in a variety of settings. Comedian Dane Cook did an impression of the Cruise appearance on "Jimmy Kimmel Life," the scene was reimagined using the video game "The Sims" and parodied in the film "Scary Movie 4." Katie Holmes even talked about the incident during an appearance to promote "Batman Begins" on David Letterman's show. Perhaps the most famous take on the incident, however, involved Tom Cruise being granted with evil Sith-like powers: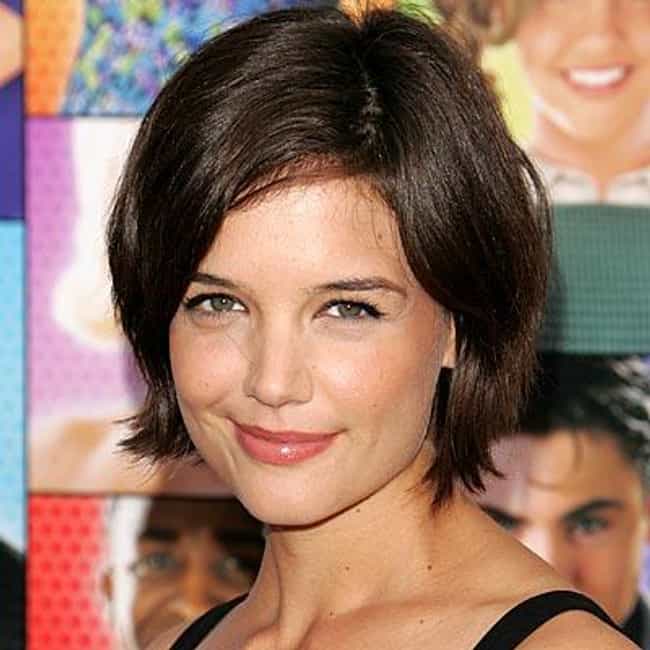 Around the time the couple got together, rumors circulated that Tom - a famously controlling individual - was insisting that his betrothed start going by the name "Kate Cruise" rather than the more familiar Katie Holmes. (After all, she had already starred in some TV under the former name.) Some believe this was a Scientology (read: cult) thing -- changing a member's name in order to symbolically "cut ties" with the person's former life outside of the organization. In various interviews, Cruise often referred to Katie as "Kate."
(You do have to admit, "Kate Cruise" has a certain crispness to it. It seems to say "Hey, Dark Overlord Who Controls the Entire Universe, why not give me a ride on your kickass OT-7-and-above spacecraft sometime?")
It's also interesting to note that in Tom Cruise's
official statement
about their divorce, he uses "Kate." Holmes' statement clearly reads "Katie."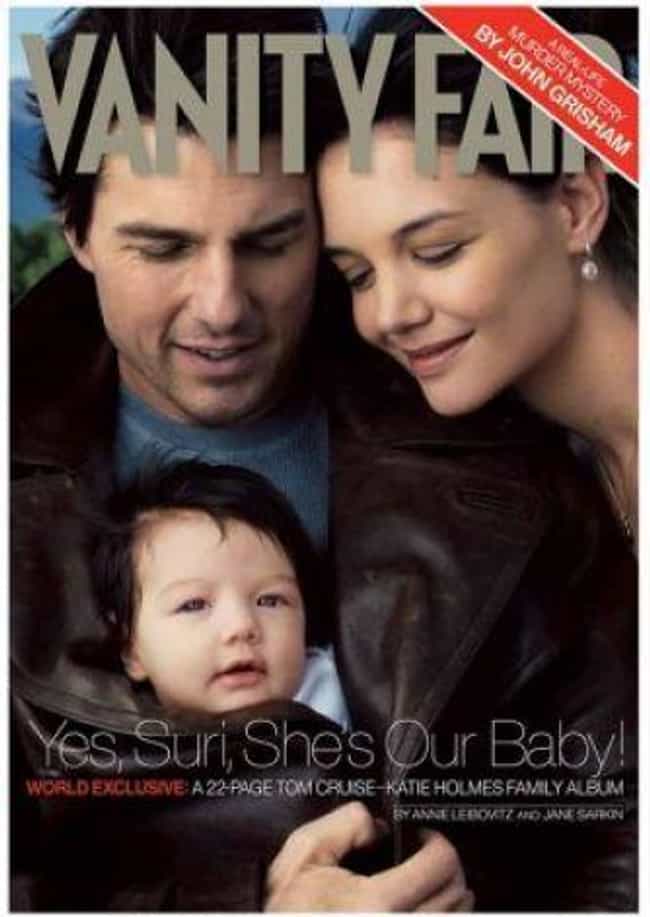 3
Suri Cruise's Silent Birth
On April 18, 2006, little Suri Cruise came into the world -- verrrrrrrrrrrry quietly. Katie Holmes reportedly had a "silent birth," in keeping with the principles of Scientology. That means that even when she was in the throws of killer labor pains, she wasn't allowed to scream. (Apparently, Scientologists are a lot like British people this way. "Stiff upper lip, good chap. Keep calm and carry on.")
For months, everyone waited to see photos of Suri. Did she really exist? Was Katie faking the pregnancy, waiting on the aliens to deliver the little bot? And why did Katie have such a prominent baby bump in October 2005 -- when she couldn't have been more than 2-3 months along?
Finally, in September of 2006, TomKat introduced their little one to the world, with a huge photo spread in 'Vanity Fair.' The photos were taken by none other than Annie Leibovitz several months after Suri was born.
In January of 2011, 'Star' magazine ran a story claiming that Katie Holmes was "addicted" to Scientology treatments. Specifically, she was hooked on using an "e-meter."
It's all part of Scientology's "counseling" sessions. The e-meter is like a lie detector and the process involves some sort of "low-level" electric charge (see: small shock) that somehow stimulates endorphins and makes you feel all better inside. Anyway, apparently it's addictive and Katie was said to be hooked.
settled
and 'Star' issued a formal apology to Holmes in May 2011.