animated

The Croods Movie Quotes

130 votes
53 voters
44.4k views
12 items
Follow
Embed
"The Croods" movie quotes tell the tale of a cave family who is forced to step outside of their cave home on a wild adventure. The 3D animated family movie produced by DreamWorks Animation was created by John Cleese, Chris Sanders and Kirk DeMicco, the latter two who also wrote the screenplay and directed the film. "The Croods" was released in theaters by 20th Century Fox on March 22, 2013.
In "The Croods," father Grug (voiced by Nicholas Cage), mother Egga (voiced by Catherine Keener), daughter Eep (voiced by Emma Stone), son Thunk (voiced by Clark Duke), baby daughter Sandy (voiced by Randy Thom) and grandma Gran (voiced by Cloris Leachman) make up the Crood family. They spend nearly their entire time in their family cave, much to the displeasure of Eep, under the strict orders of Grug. This changes when an earthquake crumbles the walls of their cave forcing them into the new and uncharted lands.
The Croods meet Guy (voiced by Ryan Reynolds) who informs the family that the world is ending. Guy urges them to come along on a journey with him, something initially the sheltering father Grug is not keen on but eventually agrees to. Along the way Guy shows them fun new concepts like shoes and fire plus catches the eye of Eep, who is smitten with this new stud. Together Guy and the Croods travel across the country in hopes of survival.
If 3D animated movies are not quite your thing, there are plenty of other films in theaters at the same time including
"Upside Down,"
"Ginger & Rosa,"
"The Incredible Burt Wonderstone,"
"Dead Man Down,"
"Oz: The Great and Powerful,"
"Jack and the Giant Slayer,"
and
"Identity Thief."
back to page 1
Guy: "We've gotta move faster. I call them shoes."
Eep: [screams] "I love them! Where are my feet?"
Eep is thoroughly intrigued when Guy shows her shoes. It's these simple pleasures that expand their horizons and make their trip that much easier.
Eep: "What is that?"
Guy: "It's fire!"
Grug: "Ahh, the sun is in his hands!"
Eep: "No, it's fire."
Ugga: "Where did it come from?"
Eep: "He made it."
Grug: "Make some for me."
Eep: "It doesn't come out of him."
Grug: "Make it! Make it!"
Guy: "You know, you're a lot like your daughter."
Eep: "Oh great, now he's broken."
Ugga: "Aww, it's a baby sun."
Grug: "Stay back!" [steps in the fire and screams] "No, no, no, no, wait!" Thunk: "It likes me! Ahh, it's biting me!"
Grug: "Try hiding from it in the tall, dry grass."
When Guy and Eep introduce fire to the rest of the Croods, clearly no one has any idea what they are seeing. Thunk however finds out real quick when he is lit on fire. Grug on the other hand advises Thunk to hide from the flames in a very flammable patch of dry grass.
Been in That Cave Forever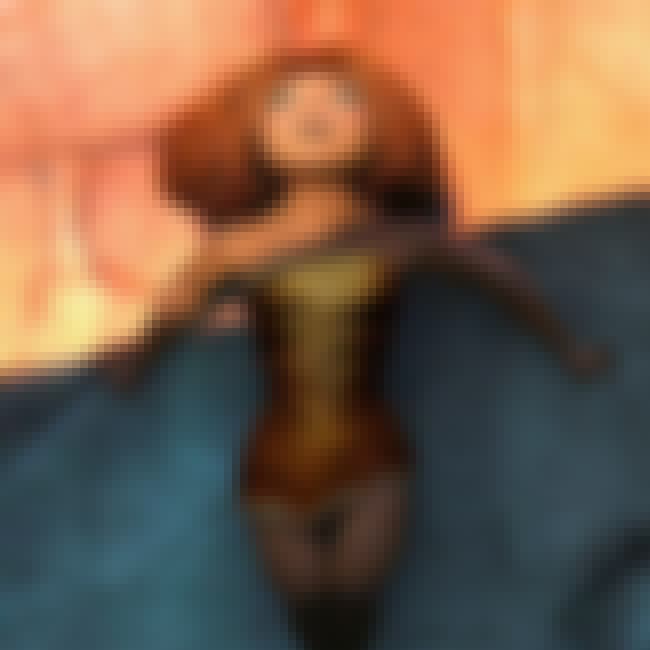 Eep: "Oh, I've been in that cave forever!"
Grug: "Three days is not forever."
Eep: "It is with this family."
Ugga: "Mom, we're ready to leave. Mom?"
Gran: "Still alive!"
Grug: "It's still early."
Eep complains about not being able to leave the cave calling her three day stay as forever. Before they can head out though they have to find Gran, who, much to Grug's disappointment, has not died at her old age of 45.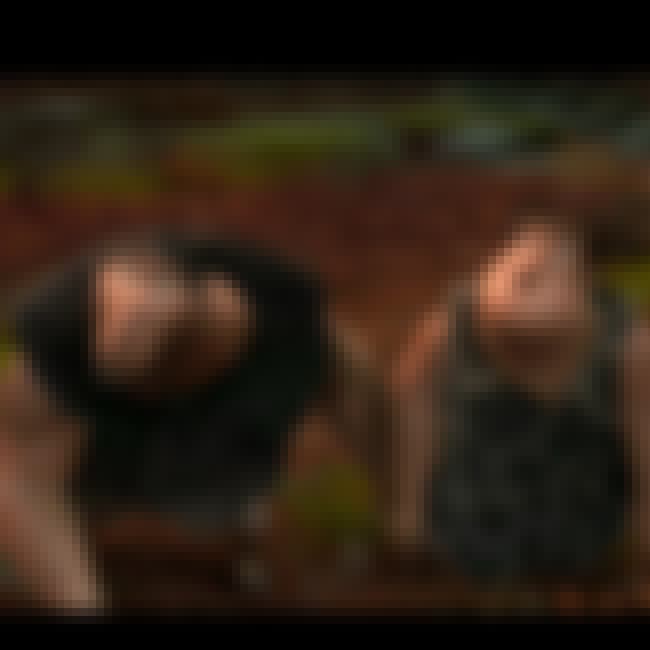 Gran: "Where are we?"
Grug: "I'm not sure."
Thunk: "Dad?"
Grug: "Don't worry, I'll take care of this." [screams at a monkey, who is unimpressed and punches Grug]
Thunk: "All right, dad, go get 'em!"
Gran: [laughs] "I'm loving this."
After venturing into the new land the Croods come upon a monkey. Grug thinks he can yell and scream at the monkey to scare it away but the monkey is highly unimpressed.