Entertainment
Wardrobe Secrets From Behind The Scenes Of 'The Crown'

Updated August 14, 2019
8.4k views
12 items
The Crown tells the story of Queen Elizabeth's life, sweeping through historical periods, personal tragedies and triumphs, and social and cultural change. During The Crown's first two seasons, costumers Michele Clapton and Jane Petrie used wardrobe to capture the glamour and spectacle of Queen Elizabeth's wedding and coronation on-screen while presenting more intimate, private moments.
Dressing the principal actors and extras on The Crown requires large design teams made up of artists, cutters, craftspeople - not to mention quite a bit of money. Balancing the presentation of historical clothing and style with modern storytelling requires ingenuity and innovation, something that doesn't always go smoothly. The costumers on The Crown mix vintage and contemporary, masterfully taking viewers along for the royal ride.
Most Of The Costumes Are Original Designs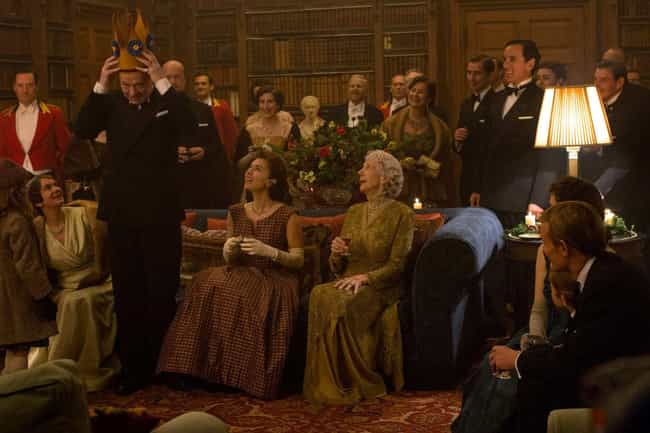 When The Crown debuted on Netflix in 2016, the on-screen royal family wore designs created by costume designer Michele Clapton. Clapton worked with a team of nearly 40 cutters, sewers, and fellow costumers to make the clothing worn by Queen Elizabeth (Claire Foy), Princess Margaret (Vanessa Kirby), Philip, the Duke of Edinburgh (Matt Smith), and others, recreating their 1940s and 1950s style.
According to Clapton, it was important for her and the team to stay true to the historical time period, something that required watching archival footage and referring to photos. While recreating famous garments like coronation crowns and tour outfits was key, Clapton acknowledged that costumers were "guessing" when it came to private moments "where no one really knows." Inspired by advertisements from the time period alongside various historical photographs, Clapton and her team took some liberties with the clothes worn behind the scenes.
Similarly, Clapton intentionally refrained from directly replicating clothes worn by Wallis Simpson (Lia Williams). As the American socialite whose relationship with Edward VIII led to a constitutional crisis and eventually abdication, Wallis's "essence" was captured by removing "her very completely from everything English. I had such a short time to show her - there were so few scenes with her - so I had to sketch her character as quickly as I could but in an original way."
Elizabeth Had A Wardrobe For Each Royal Residence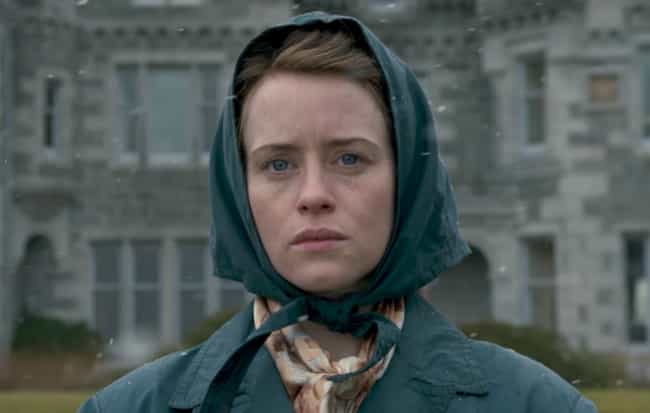 Season 2 costume designer Jane Petrie built costumes to match each one of the residences occupied by Queen Elizabeth and others on the show. During the first season, costumer Michele Clapton did the same. For example, when Claire Foy as Queen Elizabeth was at Balmoral Castle in Scotland, she was dressed in "brighter and stronger colors" to reflect how comfortable and happy she was "in her jodhpurs with her horses... growing in confidence."
There Wasn't As Much Vintage As You Might Think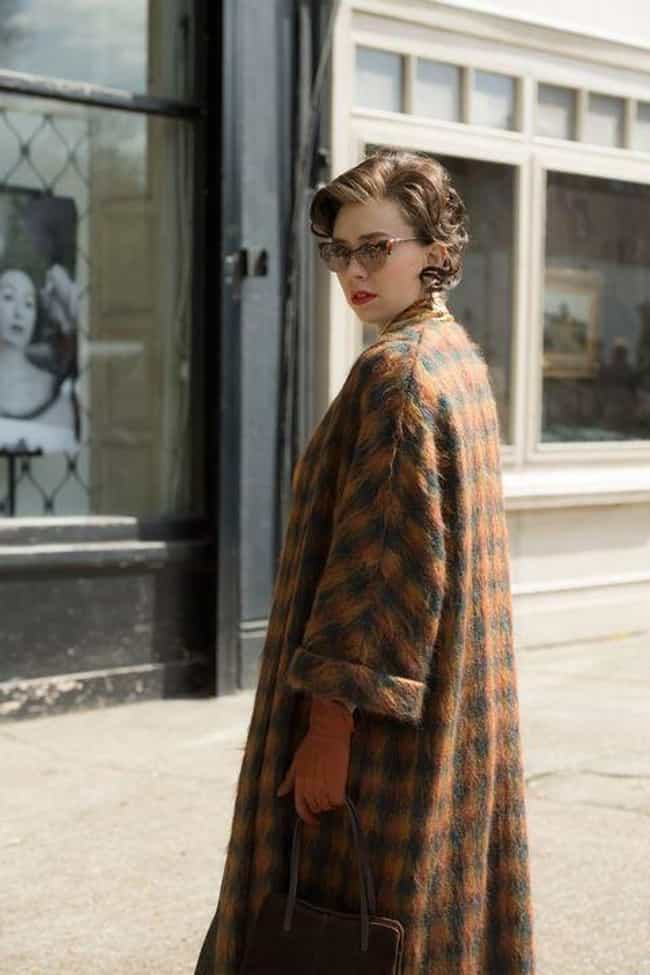 With as much as 90% of Queen Elizabeth's wardrobe made by costume designers, relatively few vintage garments were worn on set. Costume designer Michele Clapton pointed out, "We couldn't solely use vintage because it's so rare to find vintage costumes of that level of beauty you'd need for royals, and then they'd have to fit the actors."
In contrast to the large number of hand-crafted items worn by major characters, extras wore vintage clothing when it could be found. Lower standards for commoners on-screen allowed for some vintage pieces to be used, but during the second season, costume designer Jane Petrie lamented not being able to find more appropriate items.
Petrie indicated she "hoped to find more vintage than" she did. "We made everything apart from a few dresses the queen wore and a few day dresses. We made everything for Margaret and the queen mother. Most of it was made for those main characters." She believes vintage may be more of an option in the future though, and "as [the show] comes forward in time, you may get some brilliant vintage in there."
It Took Nearly Eight Weeks To Recreate Elizabeth's Wedding Dress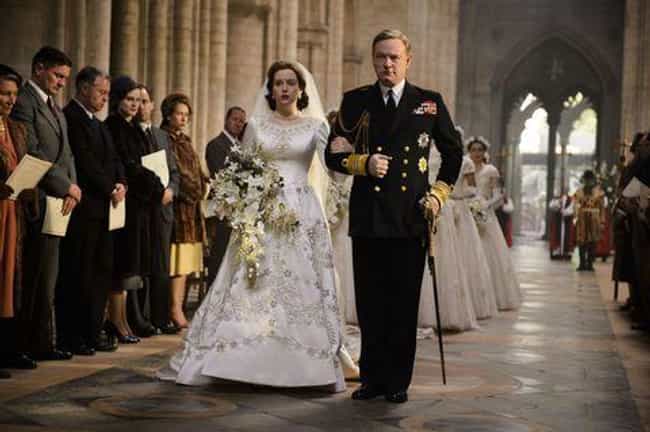 The most elaborate and challenging piece Michele Clapton and her team created was Queen Elizabeth's wedding dress. With so many public images of the dress, costumers needed to make the on-screen version as close to the original as possible. The train of the dress alone had "six people working across six or seven weeks just embroidering and making the train." As for the rest of the dress:
We had another girl who just embroidered the bodice, which took three weeks. Then we had another team embroidering the dress. It was funny because you would embroider a panel then pop it in and then you would go work on another bit of embroidery. It was done in stages so it's really hard to say exactly how long it took with each person, but it did go on for weeks and weeks.
One additional factor to making the Queen's wedding dress was that actress Claire Foy had recently given birth. Clapton noted that it "was quite difficult because her shape was changing; we had to continue to adjust and embroider over seams sometimes. It was a constant adjustment really, to make it."
Even after all of the time, however, Clapton believes the "train is about three inches narrower than it should be."