music

The Curse of "We Are The World" - Who's Next?

3.7k views
4 items
Follow
Embed
They "checked their egos at the door" only to later check out too soon. One of the biggest recording events of all time, "We Are The World" set the bar for so-called charity records - this time, for famine relief in Africa. Singers on the record included Michael Jackson, Waylon Jennings, Bruce Springsteen, Ray Charles, Tina Turner, Willie Nelson, Stevie Wonder, Bob Dylan, and roughly 35 other superstars of the day. It was produced by Quincy Jones. The historic secret recording session took place at A&M Studios immediately after the January 28, 1985 taping of the American Music Awards. The single was released on March 7, 1985, and ultimately sold over 20 million copies - one of the most successful records of all time.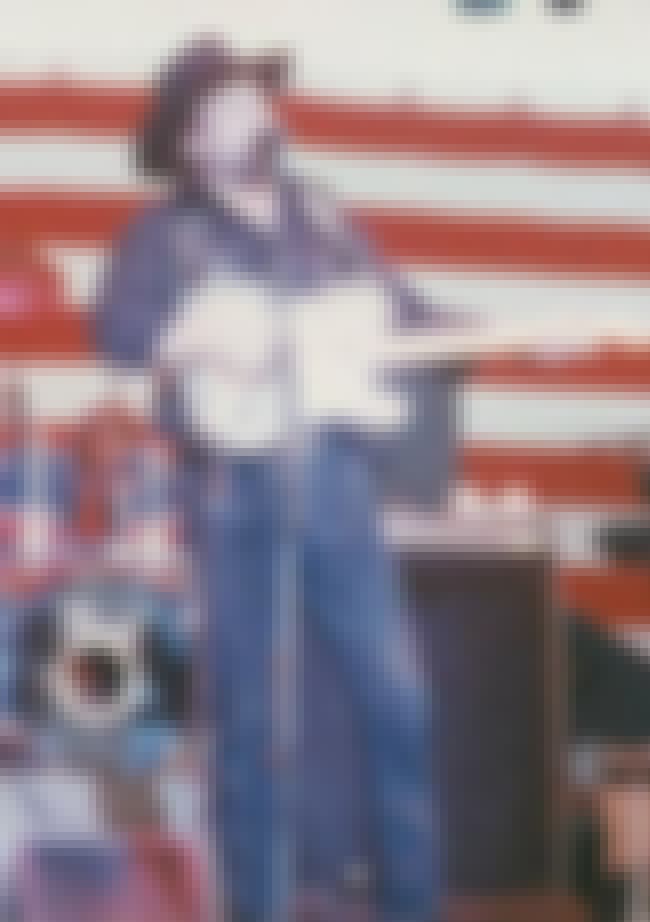 Died February 13, 2002
Part of the chorus, but left the session early reportedly upset after Stevie Wonder wanted to have one of the lines sung in Swahili.
Courtesy Of The Music's Over
Waylon Jennings was a hugely influential country singer, songwriter and musician who was one of the pioneers of the genre's "outlaw" movement of the '70s. Jennings learned to play the guitar and formed his own band before he even hit his teen years. One of Jennings' first jobs in music was as a disc jockey at a local Texas radio station. It was there that he met an up-and-coming rockabilly singer named Buddy Holly. Before long, Jennings was playing bass in Holly's band. On February 3, 1959, Jennings career path suffered a tragic setback when Holly, J.P. "The Big Bopper" Richardson, and Ritchie Valens all perished in a plane crash while they were on tour of the Midwest. The accident, which has been memorialized as "the day the music died," almost claimed Jennings' life as well. At the last minute Jennings gave up his seat to Richardson who hadn't been feeling well. As the musicians were boarding the plane, Holly quipped to Jennings, "I hope your 'ol bus freezes up." Jennings' retort, "Well, I hope your 'ol plane crashes" haunted him for the rest of his life. Jennings took a hiatus from performing and moved to Arizona where he went back to DJ'ing. By the mid '60s, he was making music again. As he began building a following, Jennings met resistance from the Nashville music community for in part, not using the usual session players for his records. Jennings was adamant that he would only use his traveling band in the studio. And the rock edge to his music fell outside what was perceived as the "Nashville Sound," a more slick country-pop. This "outlaw" movement began to take hold as fellow country men like Willie Nelson, Billy Joe Shaver, Johnny Cash and Kris Kristofferson who preferred to hang on to country's honky tonk roots. Over the course of his career, Jennings released a series of top-selling and influential country records. That list includes Honky Tonk Heroes, Waylon Live, Are You Ready For The Country Lonesome, On'ry and Mean, Good Hearted Woman, and Dreaming My Dreams. His collaborations with the likes of Nelson, Jessi Colter, the Highwaymen and the Outlaws were critically and commercially acclaimed as well. Jennings stayed active through the '90s even as his health began to fail due to diabetes. On February 13, 2002, the disease claimed Waylon Jennings' life. He was 64.
Also Ranked
#8 on The Top Country Artists of All Time
#73 on Rock Stars Whose Deaths Were The Most Untimely
#42 on Dead Musicians You Most Want to See Perform as Holograms
#10 on The Best Male Country Singers of All Time
see more on Waylon Jennings