Total Nerd
The History Behind 'Thomas The Tank Engine' Is Actually Really Dark

Updated August 27, 2019
21.4k views
11 items
Most children - and some adults - remain in ignorance of many dark Thomas the Tank Engine moments. Despite the evolution of Thomas the Tank Engine to Thomas and Friends, the strange but revealing description of these animated steam engines is in the intro lyrics: "They're the really useful crew, all with different roles to play."
In the 1940s, Anglican clergyman Wilbert Awdry created Thomas the Tank Engine, which takes place in a fictional world full of sentient steam engines, trains, and cars that seek to please their leader and contribute to their island of Sodor. It's charming on the surface, but a closer inspection of the story reveals nonconformist train engines that suffer from punishment and public shaming.
You might think this is simply a fan theory about a children's show, but the true story behind Thomas the Tank Engine is unquestionably rooted in darkness.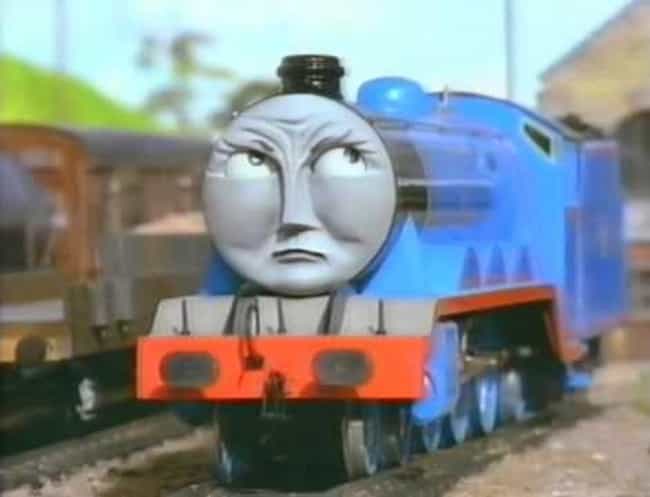 Sodor Might Represent Awdry's Need For Order
Born in 1911, Wilbert Awdry grew up with an interest in both trains and religion. His father was an Anglican vicar in Ampfield, located in Hampshire, England. When Awdry was 3 years old, his brother Carol enlisted as a WWI officer. Just 13 days after he joined, Carol lost his life on the field. Carol's passing brought the family to Wiltshire from Ampfield, as Awdry's grief-stricken father felt their hometown reminded him too much of the loss.
In 1933, Awdry earned a degree in theology and continued to work for the church until his retirement in 1965. He lived a structured life in the Anglican ministry and often deferred to the hierarchy of authority. For instance, when he expressed his disapproval of WWII, his church's bishop dismissed him from the parish. Despite this, Awdry went on to work at other Anglican churches.
Awdry lived through both WWI and WWII, which also coincided with the end of the British Empire. Many theorized that the island of Sodor, Thomas's home, represents a still-standing British Empire where efficiency and obedience remain key to survival. Awdry appeared to find comfort in order, and he thus modeled his fictional world to operate entirely according to set schedules.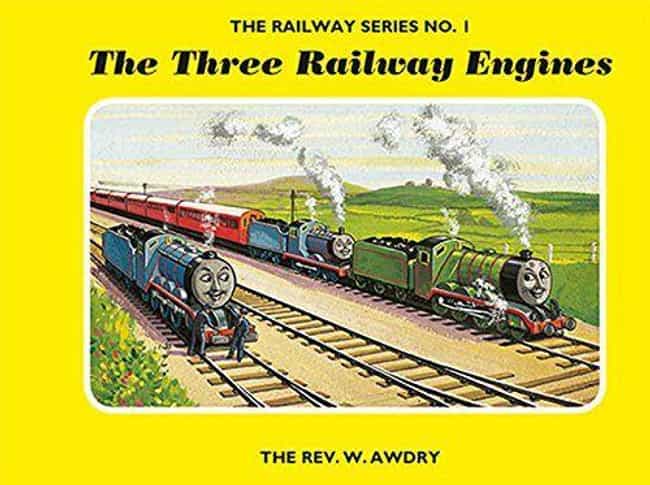 Awdry Created 'Thomas The Tank Engine' For His Sick Son
When he was a child in Wiltshire, Awdry listened to trains from his bedroom window. In 1942, he decided to write stories inspired by these early memories to entertain his son, Christopher, who had fallen ill with measles. Christopher loved the stories, so much so that he began questioning his father's inconsistencies.
To keep his story straight, Awdry started writing the stories down and adding illustrations. At Christmastime in 1942, Awdry made a wooden replica of a steam engine and gave it a face. He named it Thomas.
On the urging of his wife, Awdry shopped his stories around until 1945, when a publisher named Edmund Ward took on the project, then-titled The Three Railway Engines.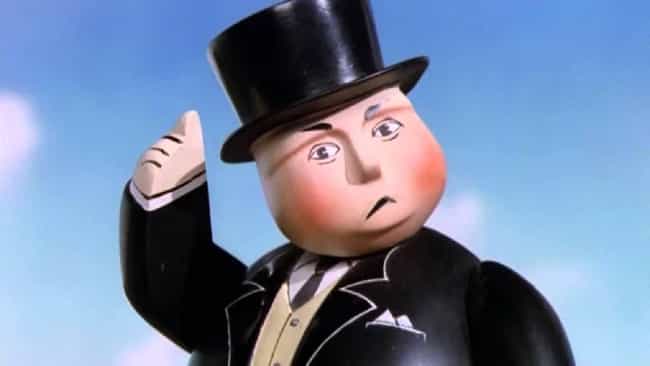 Every Engine On Sodor Is Obsessed With Being Useful
On Sodor, every engine and car hopes to achieve usefulness. Many times, the engines even remind each other to work hard and be useful. Sir Topham Hatt reminds the trains that lazy and unproductive convoys end up in the scrapyard.
As a result, individuality remains in short supply on Sodor. The trains live in constant fear and anxiety, so they dare not express their personal thoughts or ideas. Instead, they toe the line of a brainwashed leader who pushes usefulness as the pinnacle of existence.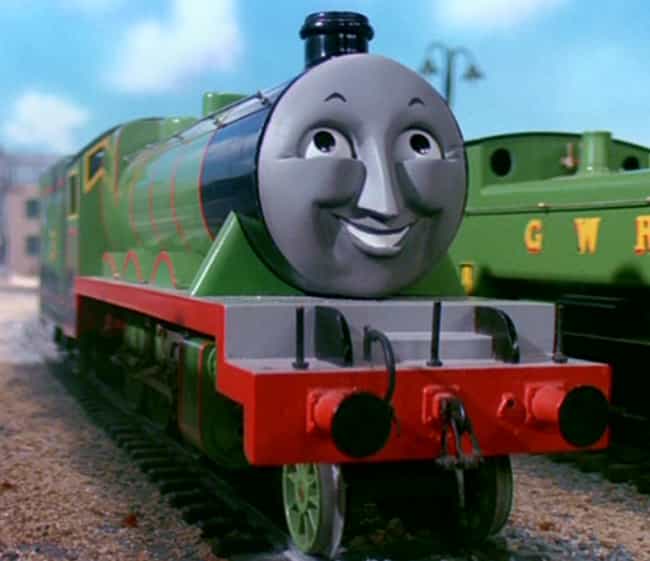 Sodor Operates Under Strict Rules And Punishment
Awdry's apparent appreciation of order and obedience seemingly spilled over from his life as a clergyman to his work of fiction, Thomas the Tank Engine. The titles of his Railway series indicates a preference for order; entries like Troublesome Engines and Troublesome Trucks suggest that those who act "out of line" - either by going on strike or being a lesser freight car - are more hassle than they're worth.
As punishment for causing trouble, superiors dish out some horrifying forms of discipline. For example, in the episode entitled "Come Out, Henry!" the title character Henry refuses to leave a train tunnel to work, fearing that rain will ruin his green paint. Consequently, in the English version, Sir Topham Hatt takes Henry's tracks forever, leaving Henry to spend the rest of his life in the tunnel.