Entertainment
The Dark Knight Rises Movie Quotes

306 votes
74 voters
41.1k views
12 items
'The Dark Knight Rises' movie quotes include the best lines from this highly-anticipated, final film in director Christopher Nolan's Batman trilogy. 'TDKR' follows 2005's 'Batman Begins' and 2008's 'The Dark Knight.' In 'The Dark Knight Rises,' Christian Bale returns as Bruce Wayne/Batman, and Gotham City is once again in danger. See a favorite quote from 'The Dark Knight Rises'? If so, vote it up (and vote down any 'TDKR' quotes you don't like). Also, if you've got a favorite, memorable quote from the new 'Dark Knight' movie, add it to the list!
'The Dark Knight Rises' features several returning characters from the two previous Nolan Batman trilogy movies, including Michael Caine as Alfred Pennyworth, Gary Oldman as Commissioner Jim Gordon and Morgan Freeman as Lucius Fox. 'The Dark Knight Rises' also features several notable new characters, including Selina Kyle/Catwoman (Anne Hathaway), Bane (Tom Hardy) Miranda Tate (Marion Cotillard) and John Blake (Joseph Gordon-Levitt).
The plot of 'The Dark Knight Rises' is shrouded in secrecy, but a few details are available: The story picks up eight years after the events of 'The Dark Knight.' Batman/Bruce Wayne is on the outs with Gotham City, after assuming responsibility for all of Harvey Dent/Two Face's many crimes. Police are looking for Batman, and he's in hiding. When Gotham faces a threat from menacing villain Bane (Hardy), Batman decides to come back into the city to help save it's citizens from death and destruction. There, he also encounters the beautiful and mysterious Selina Kyle/Catwoman (Hathaway). Selina is one of Bane's associates, and there is a deep-seated animosity between Selina and Bruce Wayne.
Batman movie fans, check out these lists for the best quotes from 'The Dark Knight' and 'Batman Begins,' along with some of the best, greatest 'Dark Knight Rises' trailer parodies.
If you're looking for more blockbuster movie quotes, check out these lists for the best lines from
'The Amazing Spider-Man,'
'The Avengers,'
'Brave,'
'Prometheus,'
'Snow White and the Huntsman,'
'Men in Black III'
'Battleship,'
and
'The Hunger Games.'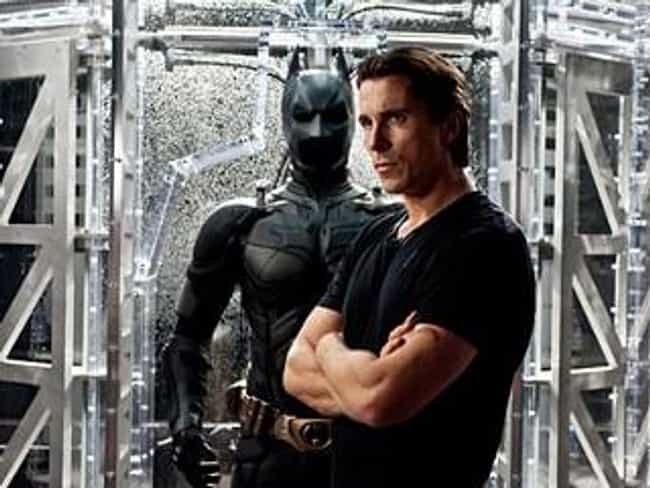 Alfred (to Bruce Wayne): "I won't bury you. I buried enough members of the Wayne family."
Over his many years with the Wayne family, Alfred Pennyworth (Michael Caine) has had to endure incredible loss. He buried Bruce's parents, and there's absolutely no way he's going to bury Bruce, too.

Should this be higher or lower?

Catwoman: "You don't owe these people any more. You've given them everything."
Batman: "Not everything. Not yet."
Should Batman abandon Gotham City in it's time of need? Would he? No, he wouldn't, despite Catwoman's pleas that he'd given everything of himself to them for years.
Should this be higher or lower?

Alfred (to Bruce Wayne): "You are as precious to me as you were to your own mother and father. I swore to them that I would protect you, and I haven't."
An emotional Alfred Pennyworth is overwhelmed with guilt, realizing that he's let down the only family he has. Alfred has given everything to helping Bruce (and his late parents), and now he feels he's left him out to dry -- alone and vulnerable.
Should this be higher or lower?

Bruce Wayne: "Why didn't you just kill me?"
Bane: "Your punishment must be more severe."
Bane captures Bruce Wayne/Batman, and decides that killing him would just be way too easy. He needs to suffer. Bane also tells him that "when Gotham is ashes" he'll then have "permission to die."
Should this be higher or lower?