Entertainment
The DUFF Movie Quotes

Updated May 19, 2020
181 votes
135 voters
41.9k views
10 items
The DUFF movie quotes follow what happens when one teen learns that she's the token designated ugly fat friend at her high school. The comedy was directed by Ari Sandel using a screenplay Josh A. Cagan adapted from the book of the same name by Kody Keplinger. The DUFF opened in theaters in the United States on February 20, 2015.
In The DUFF, Bianca (Mae Whitman) is shocked to learn that she is deemed the DUFF, or designated ugly fat friend, among her group of pretty female friends. While besties Jess (Skyler Samuels) and Casey (Bianca A. Santos) deny the claim, Bianca vows to break out of that role as the approachable one and into the role of the datable one. So she enlists lifetime best friend Wesley (Robbie Amell) to whip her into shape.
Together, Bianca and Wesley work on Bianca's image, style and, most importantly, her attitude. But things get dicey when Bianca gets a date with crush Toby (Nick Eversman) and deals with token mean girl Madison (Bella Thorne). With all the work ahead of them, the journey to unDUFF Bianca is one that will surely tax both her and Wesley.
Allison Janney, Ken Jeong and Romany Malco co-star in the film which opens alongside other great February 2015 movies such as Hot Tub Time Machine 2, Kingsmen: The Secret Service, and Fifty Shades of Grey. Be sure to also check out other shows and movies like The DUFF.
Designated Ugly Fat Friend
Bianca: "Let's talk about labels. The classics still exist, jock, geek, rocker, mean girl. But what I didn't know, was that I had a brand new label."
...
Wesley: "Where your girls at?"
Bianca: "It's actually not my job to give you intel on my best friends."
Wesley: "It kind of is though as their DUFF."
Bianca: "Sorry, as their what?"
Wesley: "DUFF, D-U-F-F: designated ugly fat friend"
Bianca: "What did you just say to me?"
Wesley: "It's not like a big deal. every group of friends has one, you know, the one who doesn't look as good, thus making their friends look better. The one who's easy to talk to because no one's trying to get with them. You friended up! Good time!"
Bianca is shocked and surprised to learn that she too has a high school label, and not a flattering one. While her best friend Wesley doesn't seem too bothered by her label as the designated ugly fat friend, Bianca doesn't take it well.
Should this be higher or lower?
I Need You to Give Me Real Talk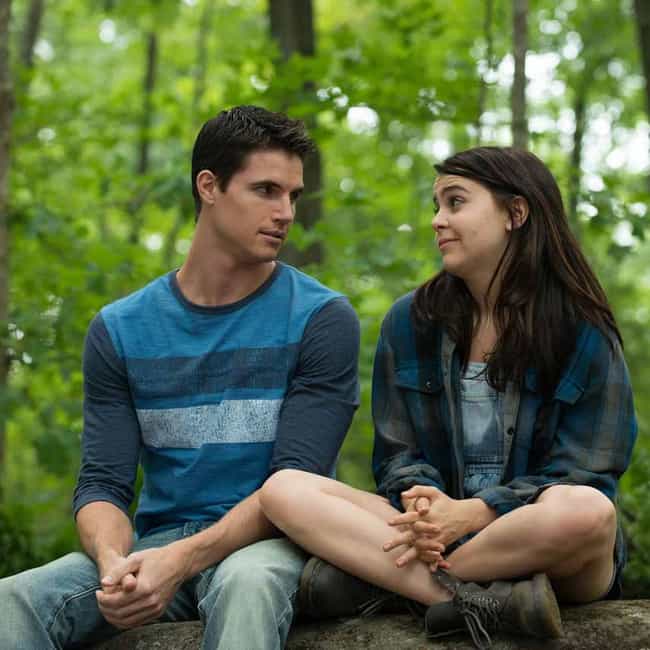 Bianca: "If I wanted to go shopping, I could have done that with Jess and Casey. I need you to give me real talk."
Wesley: "You've gotta a uniboob. Your posture sucks. You need to start dressing less like Wreck-It Ralph. Boom! Real talk!"
Bianca asks Wesley to be brutally honest while they are out shopping. He does not disappoint.
Should this be higher or lower?
I Want to Be the Dateable One
Bianca: "I'm tired of being the approachable one. I want to be the dateable one."
Wesley: "You're asking me for dating advice today of all days? Are you kidding me?"
Bianca: "Look, I have a crush on this boy. His name is Toby Tucker. Maybe you've heard of him. Well, I can't seem to talk to him without making a total ass of myself, okay? And you never seem to have this problem."
Wesley: "Don't you hate me?"
Bianca: "I'm glad you asked. Yes, I do, but only because you're an idiot. Can we just, can we just cool off for a sec? Here's my offer. I will make sure you pass science if you help me with this."
Wesley: "You got the easy part! You can pass science in your sleep. I have to reverse DUFF you... Are you wearing pajamas?"
Bianca: "So you'll do it?"
Wesley: "Yeah"
Bianca: "Yes!"
Wesley: "On one condition, you've gotta ask me in monster voice."
Bianca: "Wesley, monster voice?"
Wesley: "Yeah"
Bianca: "From when we were little?"
Wesley: "Mmmhmm"
Bianca: "No, I don't, I don't remember it."
Wesley: "You sure?"
Bianca: "Yes, I don't, I couldn't even..."
Wesley: "Okay"
Bianca: "Whoa, whoa, whoa, whoa!"
Bianca has had enough of being the undatable one of the group and enlists Wesley for help in changing her image. He will do it, on one condition.
Should this be higher or lower?
You're Only as Awesome as You Think You Are
Wesley: "You need to realize you're only as awesome as you think you are."
In a moment of clarity, Wesley reminds Bianca that regardless of her appearance or what others think, if she thinks she's awesome, she is.
Should this be higher or lower?