Movie Quotes

The Elephant Man Movie Quotes

72 votes
38 voters
11.3k views
10 items
List Rules Upvote your favorite Elephant Man quotes
Best The Elephant Man quotes, with movie quotes, ranked by fans. This list of great movie quotes from The Elephant Man collects all of the most famous lines from the film in one place, allowing you to pick the top quotes and move them up the list. Quotations from movies are repeated all the time in other movies, on television, in speeches and in day-to-day life, so having a good knowledge of good movie quotes (and having resources useful to search movie quotes) have become essential.
The story of "elephant man" John Merrick unfolds as a kind doctor rescues a horribly disfigured man from a travelling freak show. On getting to know the man, the doctor discovers a smart and sensitive man previously hidden. The Elephant Man was nominated for eight Oscars (including Best Director for David Lynch and Best Picture of 1980) and is known as one of the best movies of all time, and a dearth of famous Elephant Man movie quotes has placed it firmly on the list of most quotable movies ever.
This list includes all the best The Elephant Man lines and moments, just as they appeared in the actual movie script. Whether they are funny quotes, sad quotes, quotes about love or death, all the most famous The Elephant Man quotes are here.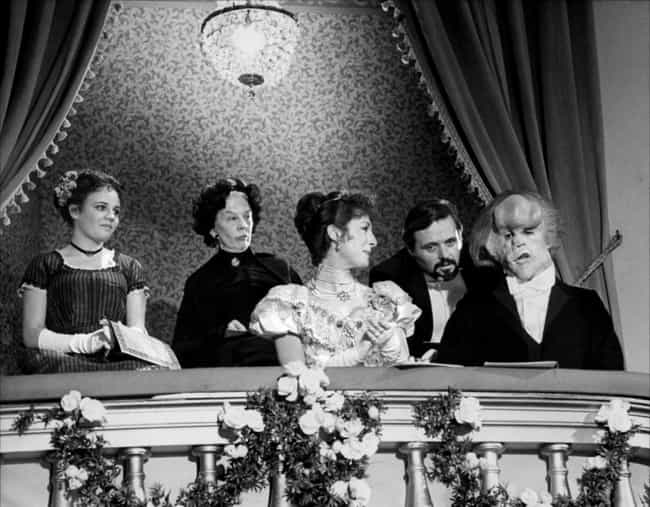 John Merrick
: My life is full because I know I am loved.

Should this be higher or lower?
John Merrick
: People are frightened by what they don't understand.
Should this be higher or lower?
John Merrick
: I am not an elephant! I am not an animal! I am a human being! I am a man!
Should this be higher or lower?