Entertainment
The Equalizer Movie Quotes

Updated November 6, 2017
154 votes
115 voters
62.5k views
8 items
"The Equalizer" movie quotes bring the action when a retired Special Forces operative returns to action to protect a friend. The action thriller was adapted into a screenplay by Richard Wenk using the 1980s television series of the same name by Michael Sloan and Richard Lindheim as a basis. Antoine Fuqua directed the movie which opened in theaters on September 26, 2014.
In "The Equalizer," Robert McCall (Denzel Washington) leads a quiet life working at a home improvement store and eating at a local diner each night. No one, his coworkers and young friend Teri (Chloë Grace Moretz) included, have any idea that he formerly lived a life as a highly skilled Special Forces operative.
So when Robert learns that Teri is being controlled by Russian gangsters, he comes out of retirement to save her. Little does he know, he is about to take out key members of the mafia sending him of the biggest and most dangerous mission of his entire career.
"The Equalizer" is just one of several highly anticipated movies opening in September 2014 along with
"This is Where I Leave You,"
"The Maze Runner,"
"A Walk Among the Tombstones,"
"Dolphin Tale 2,"
"No Good Deed,"
"The Skeleton Twins,"
"The Disappearance of Eleanor Rigby,"
"The Drop,"
"The Identical,"
"Frontera,"
"The Longest Week,"
"The November Man,"
"The Congress,"
"Life of Crime,"
"Starred Up,"
"Sin City: A Dame to Kill For,"
"If I Stay,"
"When the Game Stands Tall,"
"Are You Here,"
"The Expendables 3,"
"Let's Be Cops."
What Do You See When You Look at Me?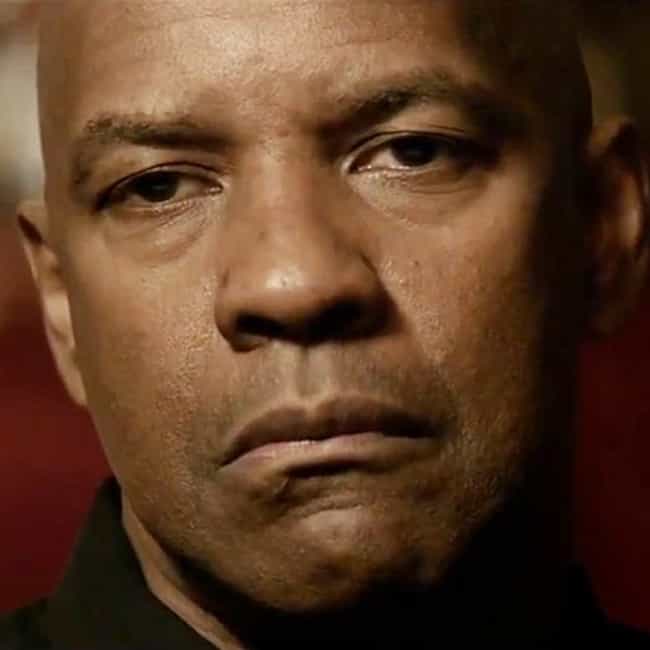 Teddy: "What do you see when you look at me?"
Robert McCall: "What do you see when you look at me?"
Teddy tries to intimidate Robert when the two come face to face. Unshaken, Robert gives it right back.
Should this be higher or lower?
Teri: "My real name's Alina."
Robert McCall: "What happened to your face?"
Teri: "Something stupid… Okay, it's not professional. Just tell me what you think, okay?"
Robert McCall: "Oh, wow, Alina, the singer"
Teri: "You and I know what I really am."
Robert McCall: "I think you can be anything you want to be."
Teri: "Maybe in your world, Robert. It doesn't really happen that way in mine."
Robert McCall: "Change your world."
Robert sees something in Teri that has potential and urges her to make her life the one she wants to live. It helps that Robert has taken the role of protector for Teri and is there to help her find that world she wants.
Should this be higher or lower?
The Old Man Met His Greatest Adversary
Teri: "He catch that fish yet?"
Robert McCall: "Hmm?"
Teri: "Your book"
Robert McCall: "Oh, yeah, yeah, he did."
Teri: "It's a happy ending."
Robert McCall: "Not exactly. The old man met his greatest adversary just when he thought that part of his life was over."
Teri: "Why didn't he just let the fish go?"
Robert McCall: "Old man's gotta be the old man. Fish has got to be the fish. You gotta be who you are in this world, right, no matter what."
Teri asks about the book Robert is reading when he comes in for his nightly dinner. As Robert explains, it's about an old man who only after retirement sees his biggest challenge. It sounds just like the events Robert himself is about to face.
Should this be higher or lower?
You Took Out the East Coast of the Mafia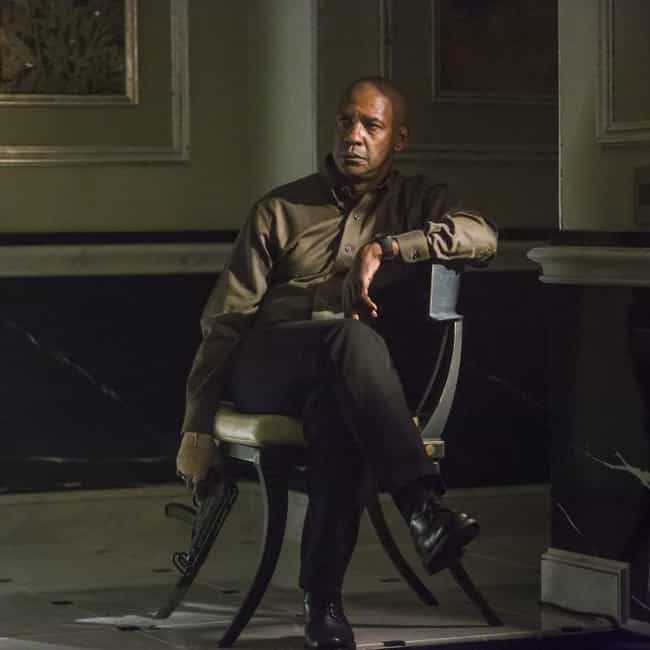 Susan Plummer: "You took out the East Coast of the mafia."
Brian Plummer: "They're going to come after you."
Robert gets some bad news from some old friends. The people he took out were no random criminals. They were all part of the mafia and his acts put a huge target on Robert's back.
Should this be higher or lower?