Entertainment
The Founder Movie Quotes

January 15, 2017
254 votes
201 voters
10.8k views
8 items
List Rules Vote for your favorite The Founder movie quotes!
The Founder movie quotes help tell the story portrayed in the film about how Ray Kroc built the McDonald's fast food restaurant empire. Based on true events, the biographical drama was written by Robert D. Siegel and directed by John Lee Hancock. The Founder opened theatrically in the United States on January 20, 2017.
In The Founder movie quotes, viewers meet Ray Kroc (Michael Keaton), a low-level but insanely ambitious milkshake machine salesman. During a sales trip, Ray learns that one diner, McDonald's, has been buying his machines and decides to pay the restaurant a visit. What Ray sees there, as hosted by Dick and Mac McDonald (Nick Offerman and John Carroll Lynch, respectively), is a quick-service burger shop unlike no other.
Ray sees the potential of a restaurant like McDonald's and urges the brothers to open franchises around the country. But initially, Ray's deal with the McDonald brothers gives him even less control than it does money, so Ray looks for other ways to build an empire. On the advice of a financial consultant (B. J. Novak), Ray begins to buy the land on which McDonald's franchises sit, in turn taking over more control of the company. This not only causes a great deal of conflict between him and the McDonald brothers, but also is the first step in Ray taking over the corporation completely.
The Founder movie quotes give a peek inside the film just as quotes from other movies released around the same time do including for xXx: Return of Xander Cage, Split, Monster Trucks, and Sleepless.
Ray Kroc: I know what you're thinking. How's a milkshake salesman build a fast food empire with an annual revenue of $700 million? Persistence
Ray Kroc speaks directly to the camera in this The Founder movie quote. He talks about how he went from being some low level salesman to the man behind building a multimillion dollar company, at least how he sees what happened.
Should this be higher or lower?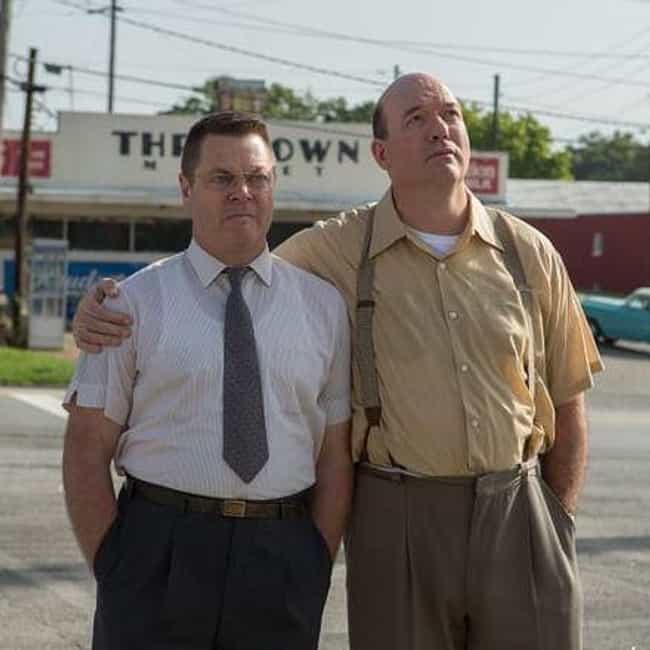 Ray Kroc: That glorious name, McDonald's. I had to have it.
Dick McDonald: You don't have it.
Ray Kroc: You sure about that?
In an awkward meeting in a restroom, Ray trades barbs with the McDonald's brothers in these The Founder movie quotes. While Ray might not have been born into the McDonald name, he certainly trademarked it and used it to build an empire.
Should this be higher or lower?
Did You Mortgage Our Home?
Ray Kroc: How can we be almost out of capital?
...
Ethel Fleming: Did you mortgage our home?
Starting a restaurant empire isn't just difficult, but expensive. So after Ray mortgages his home, without wife Ethel's permission or knowledge, to support the business, a difficult situation for him to explain arises.
Should this be higher or lower?
There Should Be a McDonald's Everywhere
Mac McDonald: My brother had a brilliant idea.
Dick McDonald: Orders ready in 30 seconds, not 30 minutes
Ray Kroc: There should be a McDonald's everywhere! Franchise! Franchise! Franchise!
Ray sees the potential of McDonald's diner as he meets with its founders in these The Founder movie quotes. He also urges the McDonald's brothers to expand the business, and fast.
Should this be higher or lower?