Crime Shows and Movies
The Gambler Movie Quotes

124 votes
94 voters
30.6k views
10 items
Here are the best quotes from "The Gambler," a movie that tells the story of one man who gets into trouble while gambling. The crime drama is an adaptation of the 1974 film of the same title and was directed by Rupert Wyatt using a screenplay by William Monahan. "The Gambler" opened in theaters on December 25, 2014.
In "The Gambler," Jim Bennett (Mark Wahlberg) is a literature professor by day and gambling addict by night. Up a considerable amount of money at the casino, Jim bets it all and loses big. This leaves him in debt to the wrong folks and his life in jeopardy. To complicate things even more, one of his students Amy (Brie Larson) pursues him for a romantic relationship after seeing him gambling one night.
So Jim is forced borrow money from his mother (Jessica Lange) and get into business with a gangster (John Goodman) in an effort to get himself out of his gambling debts. But getting right with both sides means playing one against the other and taking risks, things that put both he and his loved ones lives in jeopardy.
Vote for your favorie lines from "The Gambler" below, and be sure to check out the best movie quotes from films like "The Interview," "The Hobbit: The Battle of the Five Armies," "Night at the Museum: Secret of the Tomb," "The Hunger Games: Mockingjay Part 1," and "Horrible Bosses 2.
An Inappropriate Relationship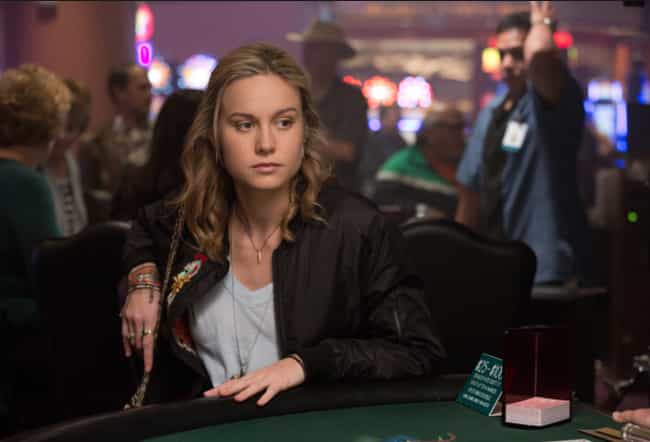 Amy Phillips: "If I have to fool you into an inappropriate relationship to get you out of your job, I'm ready to go."
Jim Bennett: "So am I."
…
Jim Bennett: "A real love, a real thing to do everyday and I just rather die if I don't get it. Did I just say that out loud?"
Amy is relentless in pursuing Jim and he eventually gives in. But it doesn't take long after they fall in love before her safety is in jeopardy due to his mistakes.
Should this be higher or lower?
If You Don't Have the Magic, Don't Bother
Jim Bennett: "If you take away nothing else from my class, let it be this. If you don't have the magic, don't bother. Desiring a thing cannot make you have it."
In addition to being a gambler, Jim is also a literature professor. Occasionally, though, his two worlds intersect like in this scene when he advises his students based on his gambling career.
Should this be higher or lower?
Let's Deal With This as Gentlemen
Frank: "You owe money to places you shouldn't. Why do you want door number three?"
Jim Bennett: "Because it's the only way I'll get out… Let's just deal with this as gentlemen who understand each other, please."
Frank: "No! I need for us to treat each other like we're not gentlemen and that we're very very stupid."
Frank doesn't quite understand or agree with the direction Jim is taking to try to get himself out of a bind. When Jim tries to smooth things over, Frank brings him back to reality and lays out how this conversation will go down.
Should this be higher or lower?
Roberta: "My family has been with this bank since my father in law started it."
Bank Official: "Are you a relation?"
Roberta: "This is my son."
Jim Bennett: "Either you can't see the uncanny resemblance or you're implying she's under duress."
Roberta: "Now what I want is $260,000 in cash."
Bank Official: "Is everything okay?"
Roberta: "When someone needs that amount of money in cash, nothing's okay."
Roberta and son Jim head to the bank to withdraw money. When questioned about the withdrawal, Roberta notes that no one asks for that much cash when everything is okay. Indeed, things for Jim are not good.
Should this be higher or lower?