Watchworthy
The Godfather Movie Quotes

Updated August 14, 2019
1.1k votes
285 voters
24.5k views
15 items
The best Godfather quotes make you realize how great the movie really is, even if you haven't seen it in a while. Let's rank the greatest quotes from the first Godfather movie, with the help of your votes.
The first installment of The Godfather trilogy finds mafia patriarch Vito Corleone pitting his old world values against a new competing family who want to peddle drugs on the streets of New York. Against his intentions, Vito's son Michael becomes embroiled in the family business for the sake of the family. The adaptation of Mario Puzo's novel of the same name won three Academy Awards including the Best Picture Oscar for 1973.
What is your favorite line from The Godfather? This list includes all the best quotes and moments from the classic film, just as they appeared in the actual movie script. Whether they are funny quotes, sad quotes, quotes about love or death, all the most famous The Godfather quotes are here, so vote for the best ones below.
Data-driven recommendations based on voting from over 40 million monthly visits to Ranker.
Try the free app
Fredo: Mike! You do not come to Las Vegas and talk to a man like Moe Greene like that!
Michael: Fredo, you're my older brother, and I love you. But don't ever take sides with anyone against the Family again. Ever.
Should this be higher or lower?
Michael: My father is no different than any powerful man, any man with power, like a president or senator.
Kay Adams: Do you know how naive you sound, Michael? Presidents and senators don't have men killed.
Michael: Oh. Who's being naive, Kay?
Should this be higher or lower?
Don Corleone: Look how they massacred my boy!
Should this be higher or lower?
Your business is a little dangerous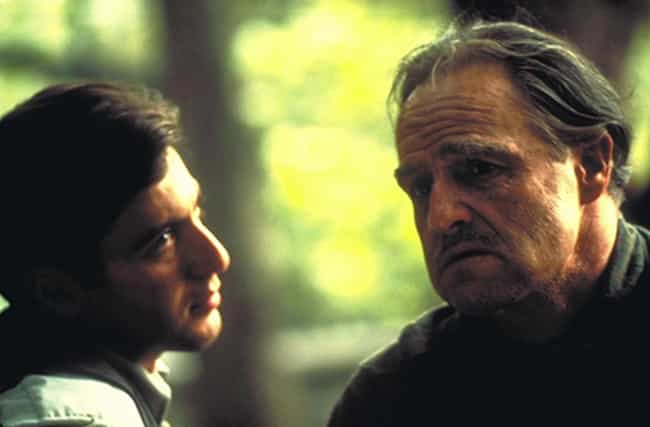 Don Corleone: I said that I would see you because I had heard that you were a serious man, to be treated with respect. But I must say no to you and let me give you my reasons. It's true I have a lot of friends in politics, but they wouldn't be so friendly if they knew my business was drugs instead of gambling which they consider a harmless vice. But drugs, that's a dirty business.
Sollozzo: No, Don Corleone...
Don Corleone: It makes no difference, it don't make any difference to me what a man does for a living, you understand. But your business is a little dangerous.
Should this be higher or lower?