Sports
The Greatest Moments in Super Bowl History

1.6k votes
199 voters
1.4k views
20 items
List Rules Vote up the most iconic and memorable moments the Super Bowl has ever seen
The Super Bowl is the most-watched sporting event in America year after year. Every February, the NFL sends an AFC and NFC representative to the championship game to battle it out for NFL supremacy. Over the 50+ years of battles, there have been a number of incredible moments that stand out as the greatest moments in Super Bowl history.
The greatest Super Bowl moments include everything from dazzling runs, electric kickoff returns and clutch catches and field goals to win games. NFL greats such as Tom Brady, Adam Vinatieri, Joe Montana, John Elway, James Harrison, Marcus Allen, and Desmond Howard find themselves all over this list of greatest Super Bowl moments ever.
Go ahead and vote up which Super Bowl moments you remember as the best plays in Super Bowl history. After you are finished, head on over and vote on the best Super Bowl foods.
Joe Namath Guarantees Win In SBIII
Joe Namath infamously guaranteed victory in Super Bowl III despite being heavy underdogs, and the New York Jets' quarterback delivered a 16-7 victory. The image of Namath jogging off the field pointing one finger to the sky remains etched in history.

Was this a memorable moment?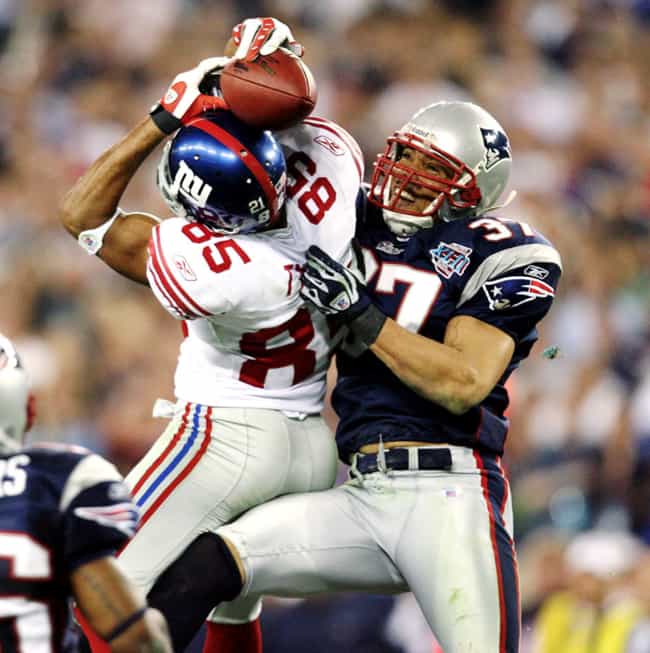 David Tyree's Helmet Catch in SBXLII
Infamously known as the "Helmet Catch," David Tyree of the New York Giants went down in history as a huge thorn in the New England Patriots' side. The 18-0 Patriots were cruising towards the NFL's second undefeated season until Eli Manning dodged multiple sacks and uncorked a ball downfield toward Tyree with a minute left in the game. Tyree pinned the ball against his helmet for a 32-yard gain. The play extended the eventual game-winning drive, bringing the Giants to a 17-14 win. It was the final catch of Tyree's career.

Was this a memorable moment?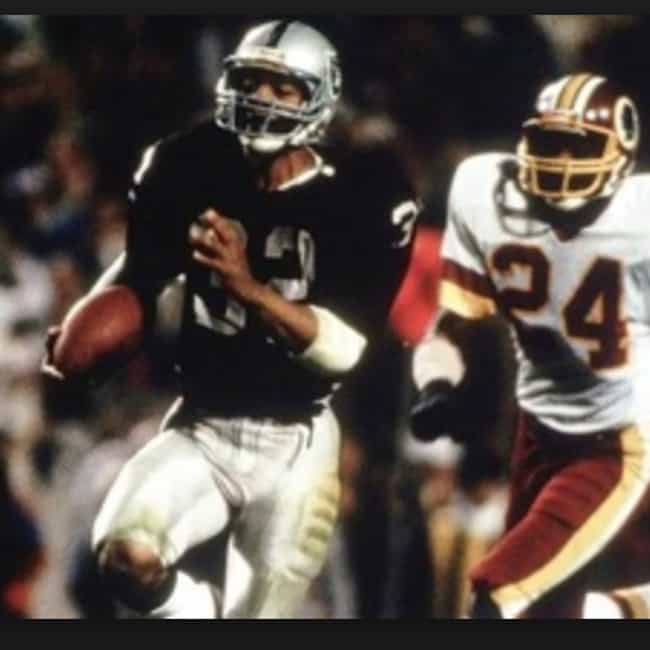 Marcus Allen's Touchdown Run in SBXVIII
Oakland Raiders running back Marcus Allen erupted for a Super Bowl record 191 yards and two touchdowns in SBXVIII, the most memorable of which came on a dazzling 74-yarder in the third quarter.

Was this a memorable moment?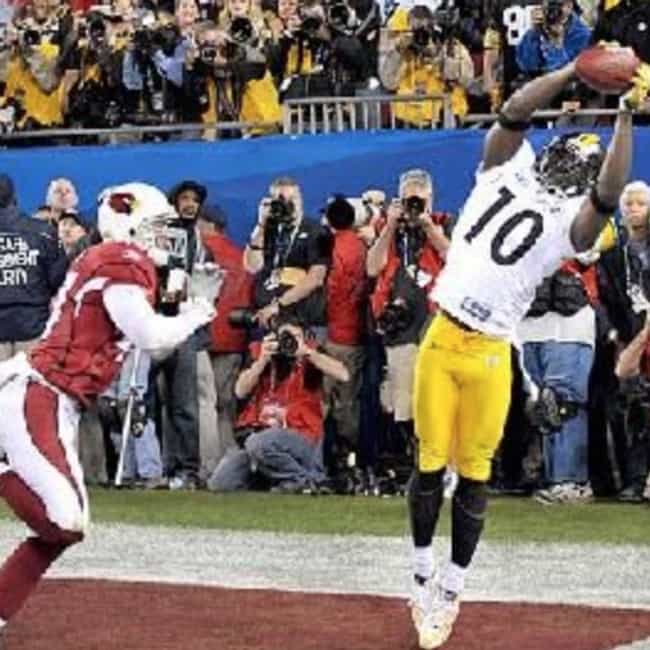 Santonio Holmes' Game-Winning Touchdown Catch in SBXLIII
After the Cardinals scored what looked to be the game-winning touchdown in Super Bowl XLIII, Ben Roethlisberger led his Steelers right down the field to take the victory right from their fingertips. Santonio Holmes closed the drive with an iconic catch in the back corner of the end zone.

Was this a memorable moment?