Buildings
List of Famous The Hague Buildings & Structures

List of the famous landmarks that make up the The Hague skyline, listed alphabetically with photos when available. The Hague architectural landmarks as well as other major buildings, dwellings, and other structures in The Hague are included on this list. Information about these The Hague buildings is included on this list, such as when the building first opened and what architectural style it falls under. List includes both new buildings in The Hague and older historic landmarks.
Examples include Gemeentemuseum Den Haag and Ridderzaal.
This list answers the question, "What are the most famous buildings in The Hague?"
This is a good reference for research into the historical architecture in The Hague. Famous architectural houses within the city of The Hague are included as well, sometimes by address, other times listed by the name of the original home owner.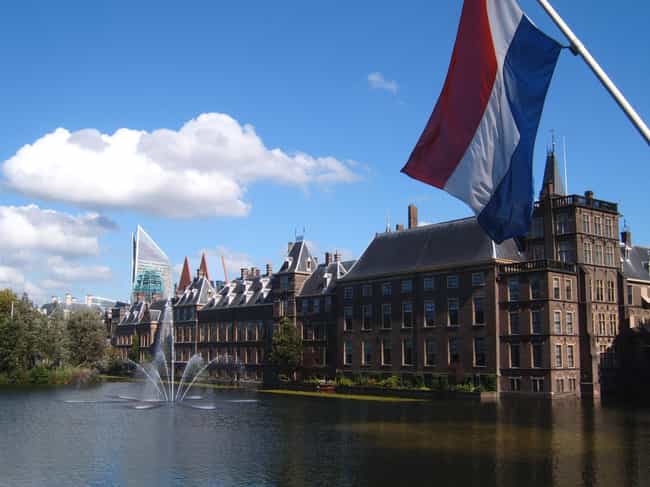 The Binnenhof is a complex of buildings in the city centre of The Hague, next to the Hofvijver lake. It houses the meeting place of both houses of the States General of the Netherlands, as well as the Ministry of General Affairs and the office of the Prime Minister of the Netherlands. Built primarily in the 13th century, the Gothic castle originally functioned as residence of the counts of Holland and became the political centre of the Dutch Republic in 1584. It is counted among the Top 100 Dutch heritage sites. The Binnenhof is the oldest House of Parliament in the world still in use. ...more on Wikipedia
City/Town: Netherlands
The AFAS Circustheater is a Dutch theater in Scheveningen The theatre is property of the company Stage Entertainment, founded by Joop van den Ende ...more on Wikipedia
City/Town: Netherlands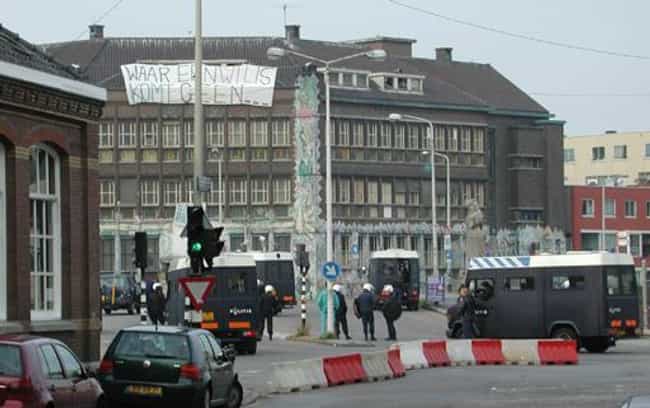 De Blauwe Aanslag was a squat in the Dutch city of The Hague. The property was a former tax office which was squatted in 1980. The name refers the blue papers which a person must fill in every year as a tax return. When the local council took over the ownership of the building, it was agreed to renovate it in three stages, with the squatters living there. However the plans changed and since 1995 the council decided to widen the roads next to the building; for this reason the squat needed to be demolished. After many efforts to block the demolition with lawsuits, the squatters were evicted by military police on 3 October 2003. De Blauwe Aanslag was the first home of Radio Tonka, an ongoing ...more on Wikipedia
City/Town: The Hague, South Holland, Kingdom of the Netherlands, Netherlands, Western Europe, + more
The Gemeentemuseum Den Haag is an art museum in The Hague in the Netherlands. The museum, built 1931–1935, was designed by the Dutch architect H.P. Berlage. It is renowned for its large Mondrian collection, the largest in the world. His last work, Victory Boogie-Woogie, is on display here. GEM and Fotomuseum Den Haag are part of the Gemeentemuseum, though not housed in the same building and with a separate entrance fee. ...more on Wikipedia
City/Town: Netherlands
Created By: Hendrik Petrus Berlage
see more on Gemeentemuseum Den Haag