Entertainment
People Can't Get Over How Scary 'The Haunting Of Hill House' Is

Horror junkies just can't seem to stop raving about The Haunting of Hill House series. It combines the nostalgia of Shirley Jackson's 1959 novel of the same name with the creep factor modern thrillers master so well.
Indeed, viewers don't really know what to make of the 2018 Netflix release. Some people have reported actually crying or throwing up. Others completely abandon any hopes of ever sleeping through the night again thanks to all those hidden ghosts.
The series is scary, certainly, but it might also make you question your own eyes. What's real and what can just be chalked up to an overactive imagination?
back to page 1
Shirley Jackson Might Even Approve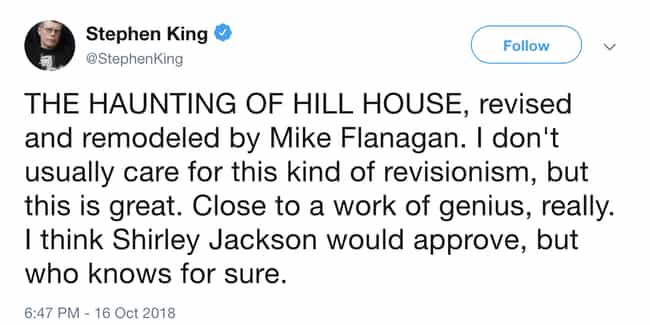 Daytime Watching Is The Only Way

Screaming In Fear, Crying, They're The Same Thing Really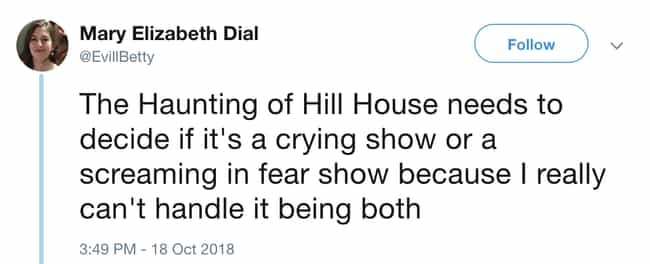 The Lights Are Staying On Forever