fantasy movies

The Hobbit: The Battle of the Five Armies Movie Quotes

119 votes
36 voters
5k views
14 items
Follow
Embed
"The Hobbit: The Battle of the Five Armies" movie quotes close out the three-part "The Hobbit" film trilogy. Director Peter Jackson returns for this installment of the epic fantasy adventure series and co-wrote the screenplay with Fran Walsh, Philippa Boyens and Guillermo del Toro. "The Hobbit: The Battle of the Five Armies" opened in theaters in the United States on December 17, 2014.
In "The Hobbit: The Battle of the Five Armies," the adventures continue following the events of the previous "Hobbit" movies with Bilbo Baggins (Martin Freeman, young; Ian Holm, old), Thorin Oakenshield (Richard Armitage)—who has put his desire for treasure before any loyalties, creating quite the rift—and company angering the terrifying dragon Smaug the Magnificent (Benedict Cumberbatch) by reclaiming their homeland for their own. Smaug seeks revenge and unleashes his fiery anger in an attempt to destroy Lake Town, resulting in a dangerous and epic battle for those in the area.
Meanwhile, another threat looms as Sauron the Necromancer (also Benedict Cumberbatch) sends legions of Orcs to attack the Lonely Mountain, an attack only Gandalf (Ian McKellen) foresees. This all sets the stage for quite the epic Battle of the Five Armies in an attempt to save Middle-Earth and its people from sure destruction.
Orlando Bloom, Evangeline Lilly, Luke Evans, Cate Blanchett and Lee Pace all reprise their roles in the third and final edition of the series. "The Hobbit: The Battle of the Five Armies" joins other great films in theaters at the same time including
"Annie,"
"Night at the Museum: Secret of the Tomb,"
"Life Partners,"
"Comet,"
"The Hunger Games: Mockingjay Part 1,"
"Horrible Bosses 2,
"Penguins of Madagascar,"
"Dumb and Dumber To,"
"Foxcatcher,"
"Beyond the Lights,"
"The Homesman,"
"Interstellar,"
"The Theory of Everything,"
"Nightcrawler,"
"Big Hero 6,"
"Before I Go to Sleep,"
and
"Horns."
I'm Not Asking You to Allow It
Gandalf: "My lord! The orcs have come to Ravenhill, the Dwarves are about to be overrun! Thorin must be warned!"
Thranduil: "By all means, warn him. I have spent enough Elvish blood in defense of this accursed land. No more!"
Gandalf: "Thranduil!"
Bilbo Baggins: "I'll go."
Gandalf: "Don't be ridiculous. You'll never make it!"
Bilbo Baggins: "Why not?"
Gandalf: "Because they will see you coming and kill you!"
Bilbo Baggins: "No, they won't. They won't see me."
Gandalf: "It's out of the question! I won't allow it!"
Gandalf: "I'm not asking you to allow it, Gandalf."
Thranduil has had enough with spending his time defending their land so when the Dwarves are in danger, he's not volunteering to go warn Thorin. Bilbo is luckily there to take on that task, whether Gandalf wants him to do that or not.
Should this be higher or lower?
Forgive Me If I Finish It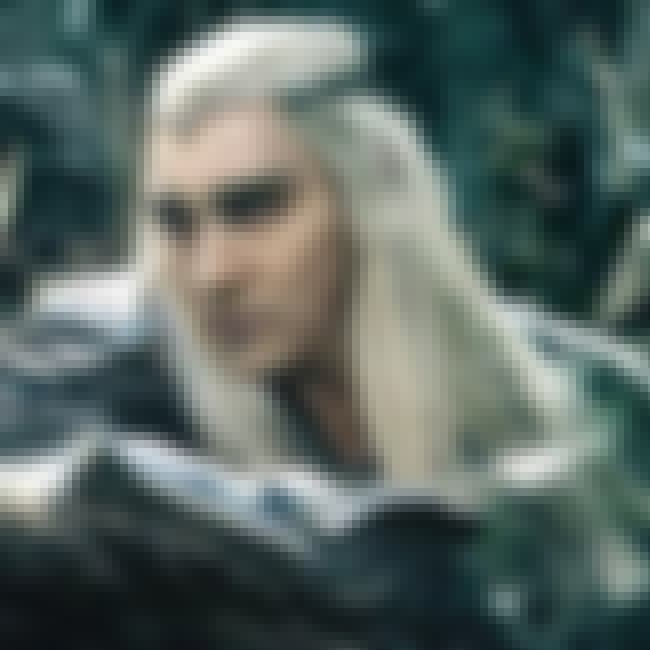 Thranduil: "You started this. You will forgive me if I finish it!"
Thranduil has some fighting words for Gandalf. Thranduil is on a mission and isn't going to let anyone stand in his way.

Should this be higher or lower?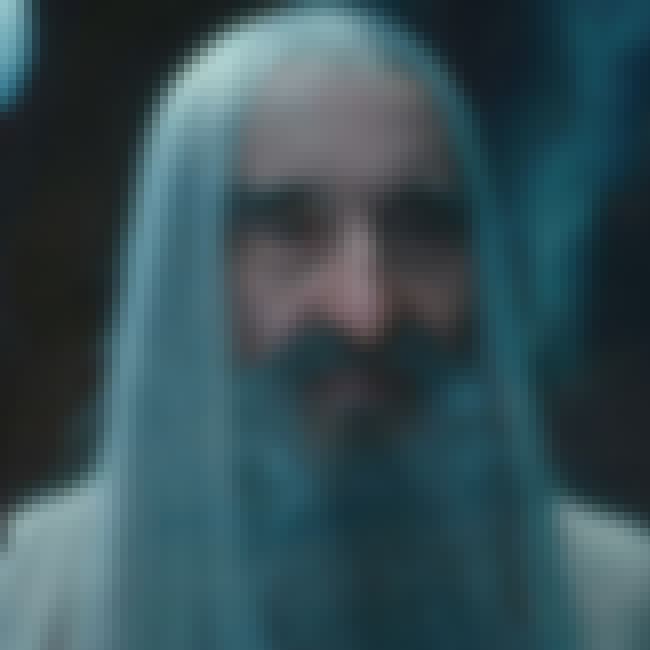 Saruman: "Leave Sauron to me!"
Saruman makes it seem like he's there to take down the evil Necromancer Sauron. Really though, what actually happens might not exactly be that innocent.

Should this be higher or lower?
Kili: "I will not hide, while others fight battles for us."
Kili might be young and just one of Thorin's companions but he is not interested in sitting on the sidelines or hiding when there is a war to win. He wants to be involved and is making that point known.
Should this be higher or lower?