The Space Page
The Hottest Lady Astronauts In NASA History

5.6k votes
594 voters
11.8k views
45 items
Sure, plenty of smoking hot astronauts have explored the final frontier, but did you know that female astronauts are actually better suited to handle the rigors of space exploration than their manly counterparts? It's true. When most Earthlings think of astronauts, they think of men, but this is a list of women who've boldly gone where no man has gone before. These are NASA babes, specifically, so though women from all over this starship Earth have slipped free from its surly bonds and touched the heavens, this list is only about star-spangled babes who've blasted off on behalf of Uncle Sam, his silly goatee, and all his hyper-phallic rockets.
Granted, it's wildly inappropriate to rank such accomplished ladies based on their attractiveness. At the same time, what's sexier than women with intelligence, determination, and the ridiculou courage necessary to fly at 18,000 miles per hour to leave the planet entirely and hang out in the void of space?
Nothing, that's what. So vote up the professional lady astronauts who make you want to send the patriarchy packing.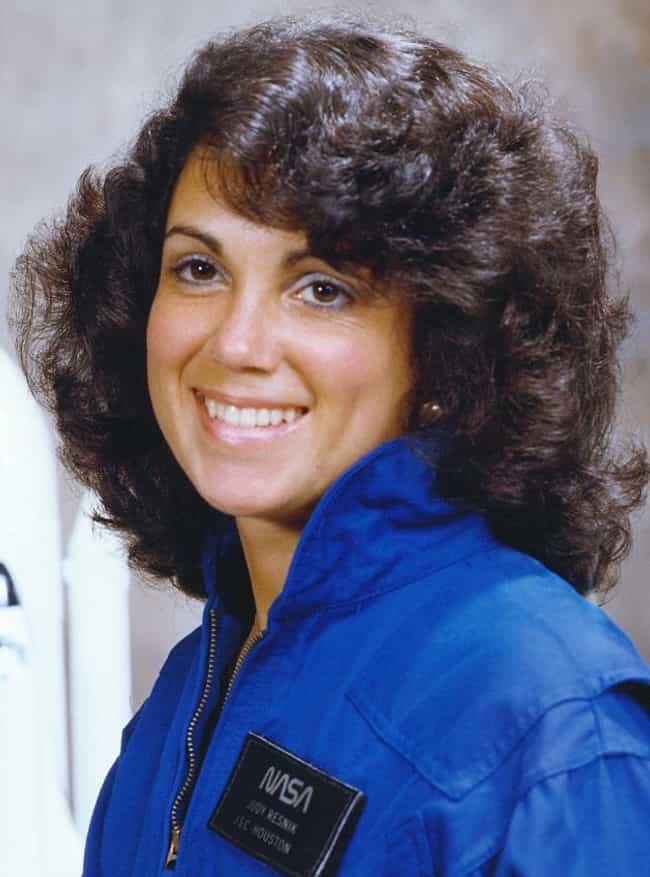 Judith Arlene Resnik was an American engineer and a NASA astronaut who died when the Space Shuttle Challenger was destroyed during the launch of mission STS-51-L. Resnik was the second American female astronaut, logging 145 hours in orbit. She was a graduate of Carnegie Mellon University and had a Ph.D. in electrical engineering from the University of Maryland. ...more on Wikipedia
Age: Dec. at 37 (1949-1986)
Birthplace: Akron, Ohio

Is she out of this world?
see more on Judith Resnik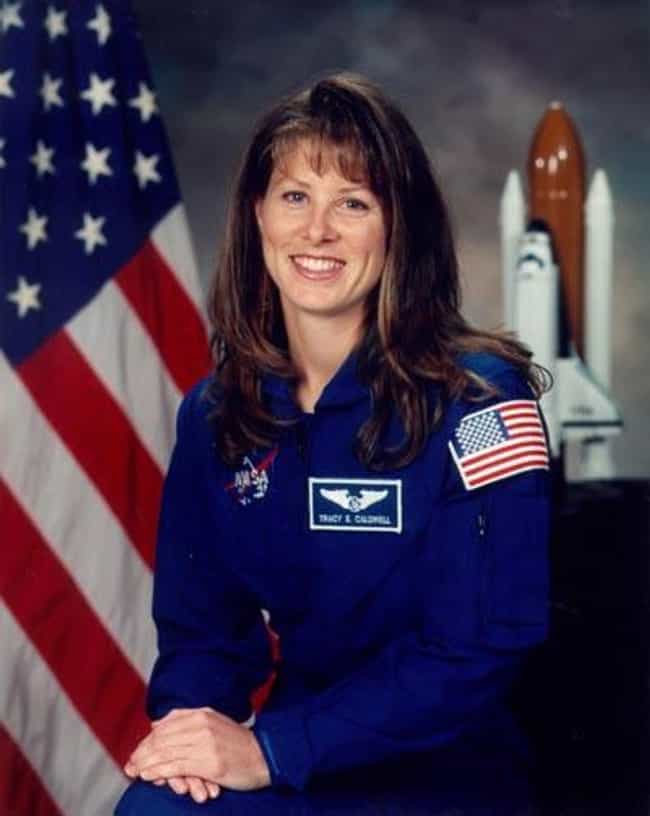 Tracy Caldwell Dyson is an American chemist and NASA astronaut. Caldwell Dyson was a Mission Specialist on Space Shuttle Endeavour flight STS-118 in August 2007. She was part of the Expedition 24 crew on the International Space Station between April 4, 2010 and September 25, 2010. She has completed three spacewalks, logging more than 22 hrs of EVA including work to replace a malfunctioning coolant pump. ...more on Wikipedia
Age: 49
Birthplace: Arcadia, California

Is she out of this world?
see more on Tracy Caldwell Dyson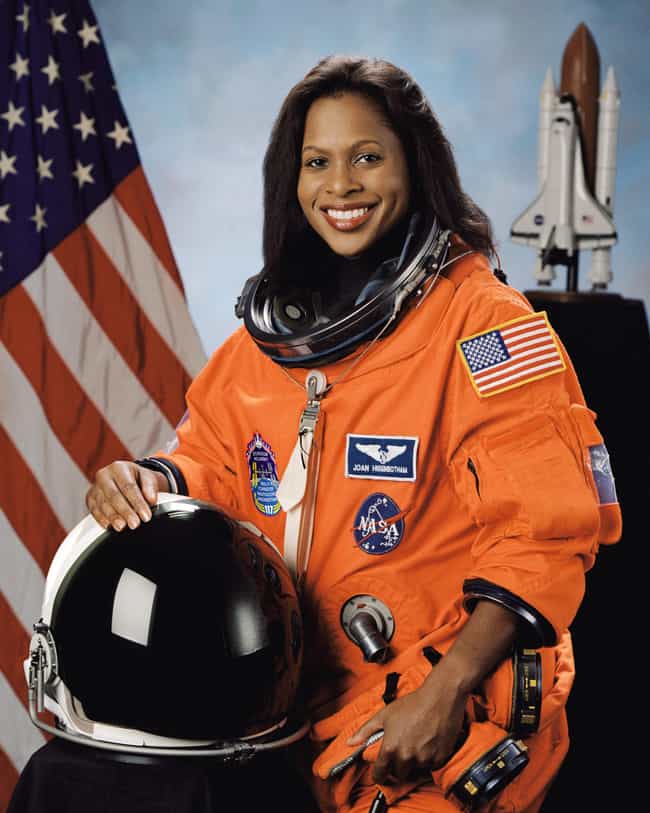 Joan Elizabeth Higginbotham is an American engineer and a former NASA astronaut. She flew aboard Space Shuttle Discovery mission STS-116 as a mission specialist. ...more on Wikipedia
Age: 54
Birthplace: Chicago, Illinois

Is she out of this world?
see more on Joan Higginbotham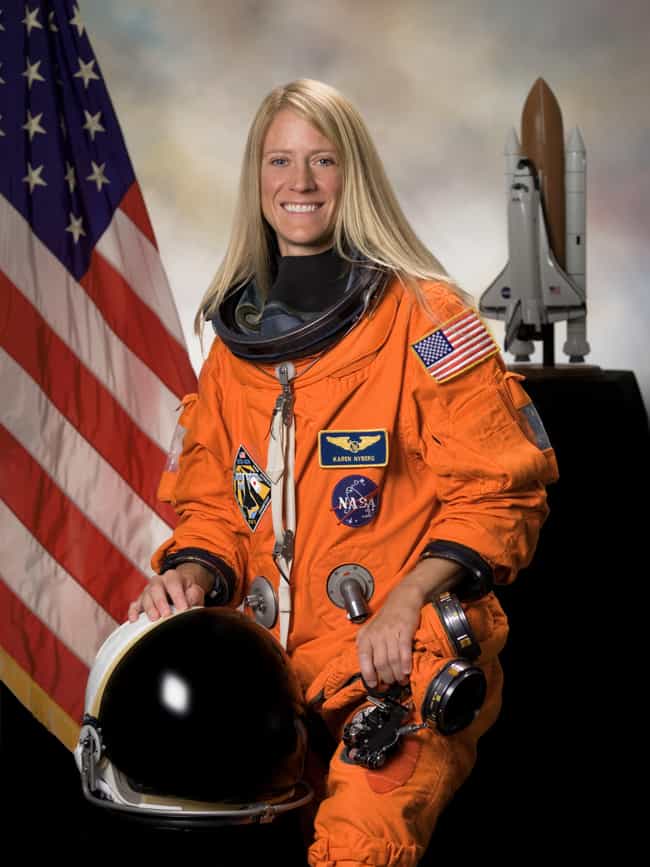 Karen LuJean Nyberg is an American mechanical engineer and NASA astronaut. Nyberg became the 50th woman in space on her first mission in 2008. Nyberg started her space career in 1991 and spent a total of 180 days in space in 2008 and 2013. ...more on Wikipedia
Age: 49
Birthplace: Parkers Prairie, Minnesota

Is she out of this world?
see more on Karen L. Nyberg