actors

The Hottest Howard Stern Sybian Machine Girls

2.9M views
14 items
Follow
Embed
A Sybian Machine is a sex toy/masturbation device, invented by Dave Lambert, used (mostly) by women and made famous by Howard Stern on
The Howard Stern Show
. It looks like a half barrel turned flat side down with an attachment that protrudes upwards that vibrates according to a remote control. In a tradition as old as time itself (well, since the mid 2000s or so), Howard Stern has had various celebrities and adult film stars ride the Sybian machine on his show, sometimes to the point of orgasm, but always to the point of amazing television and radio.
So here in one place, are all the sexiest Howard Stern Sybian girls, ranked by hotness. If you want more check out the sexy pic lists of
Carmen Electra
,
Jenna Jameson
, and
Tera Patrick
.
It's not that common that a girl will ride the Sybian. Howard Stern makes as many people as he can not only ride it, but go full nude while they do. It's why he's the best at what he does.
back to page 1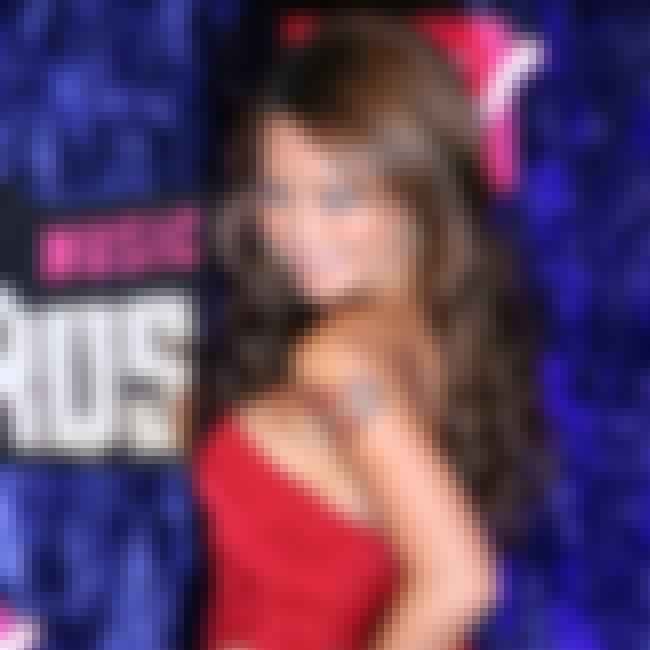 Tila Tequila is a trainwreck. You might know her if you participated in MySpace during the early 2000s, or if you've watched one of her many reality shows, or if you follow random celebrity news.
She's since appeared in various magazines such as Stuff, Penthouse, Maxim and more.
She's Vietnamese and hot/appealing in that trashy sort of way, so
here is the video of Tila Tequila on Howard Stern's Sybian machine
. And unlike most people, she actually takes her top off, which rules.
Age: 35
Birthplace: Singapore
Nationality: United States of America
Characters: Ting-Ting
Also Ranked
#16 on Celebrities Who Just Seem Crazy to You
#85 on The Celebrities You Most Want To See Play Survivor
#12 on The Most Irritating Howard Stern Show Regulars
#87 on Celebrities Who Would Probably Be Bad at Cuddling
see more on Tila Tequila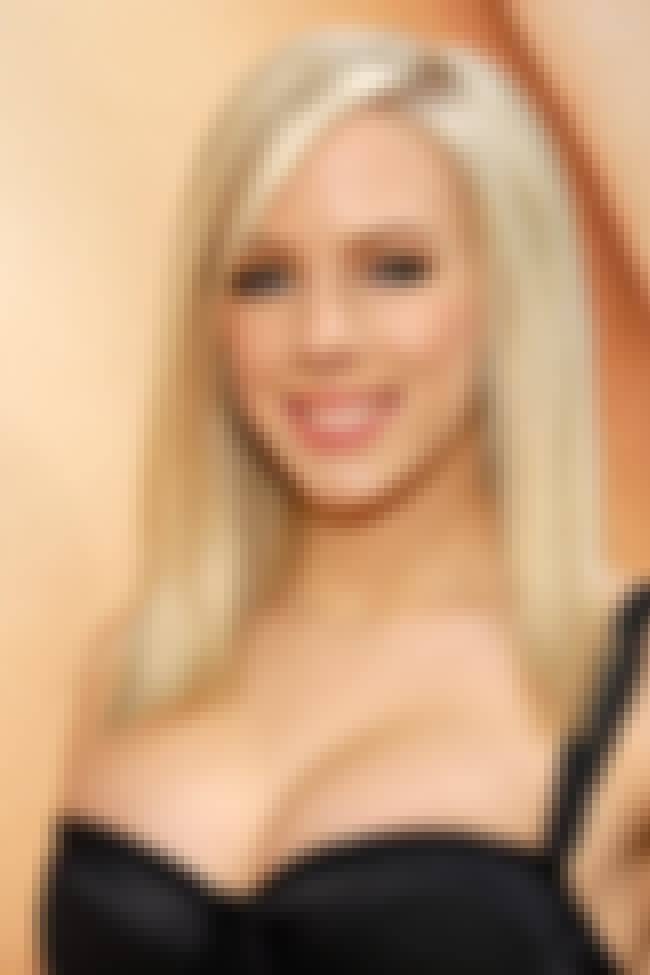 Britney Maclin has performed as Britney Beth and Brittney (with two T's please) Beth, but now currently goes under Bibi Jones. Bibi has the pleasure calling herself the youngest star to be signed by Digital Playground (she was 19). According to Bibi she "used to also be straight edge, listened to hardcore/metal during highschool..." which is ridiculously hot.
Also, if you follow her on Twitter she's probably among the top five greatest hot girls to follow. She not only posts nudes of herself almost daily, but actually talks to her fans and keeps up an awesome social media presence. She's one of the most tech savvy girls on this list and absolutely had a great run on Howard Stern's Sybian machine.
Here is the BiBi Jones Sybian machine video from

The Howard Stern Show
.
Age: 25
Birthplace: Oklahoma City, Oklahoma, United States of America
Nationality: United States of America
see more on Bibi Jones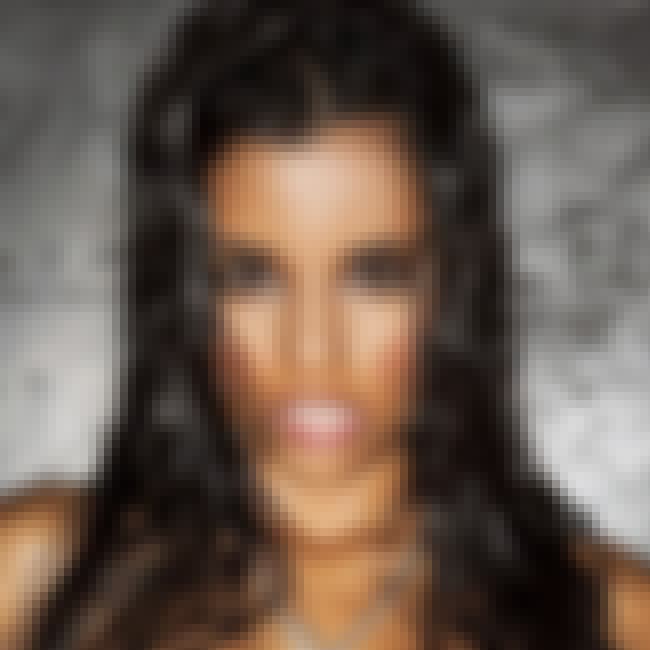 Lupe Fuentes was born in 1987 in California, raised in Spain and is of Colombian and Spanish heritage...in short she is smoking hot. When Lupe first started in the industry she performed under her real name Zuleidy until she moved to the U.S. when she changed her stage name to Lupe.
That was really smart idea since most American's (myself included) can't even begin to imagine how to pronounce Zuleidy let alone moan it, but Lupe we can handle.
2009, she was signed as a contract star with the production company Teravision. A year later, she signed an exclusive one-year performing contract with Wicked Pictures, and started her own production company, Lupe Fuentes Productions.
In addition to movie work, she writes a column for Complex.com and has modeled on the internet under the name Little Lupe.
Fun Fact About Lupe: In August 2009, a New York-resident was returning from a trip to Venezuela, he was arrested at Luis Muñoz Marín International Airport in San Juan, Puerto Rico, and charged with possession of child pornography when customs officials discovered two of Fuentes's videos in his personal belongings.
During his trial in April 2010, federal prosecutors presented testimonies from an ICE agent and a pediatrician that Fuentes was under the age of 18, relying on the Tanner scale. The public defender contacted Fuentes through her personal MySpace page, to recruit her to testify on behalf of his client. After Fuentes provided documentation that she was 18 years old at the time the videos were filmed, the case was dismissed and all charges against the defendant were dropped.
Lupe is currently dating porn actor Evan Seinfeld (former husband of Tera Patrick).
And finally,
here is the Lupe Fuentes Howard Stern Sybian video
.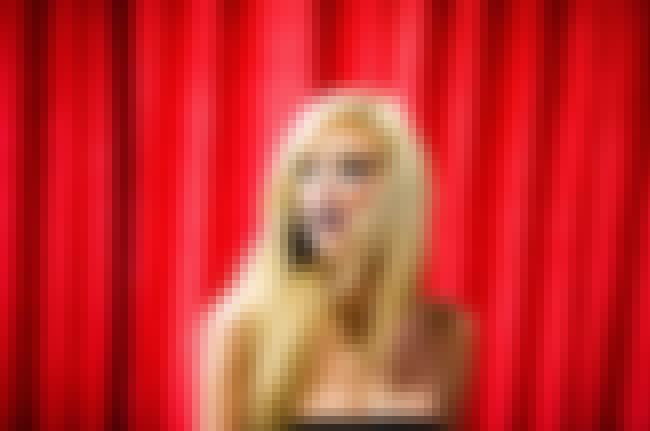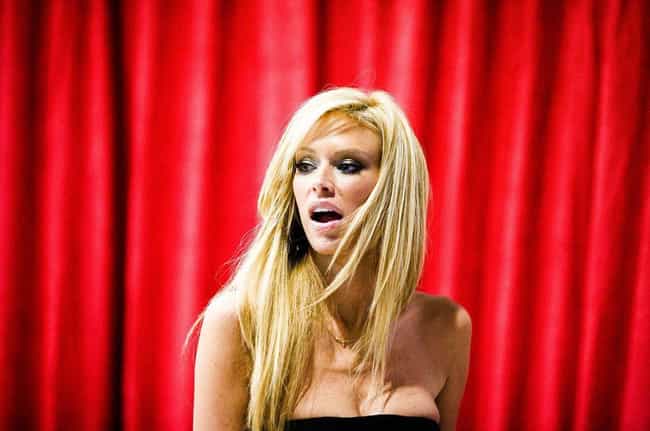 Jenna Jameson is widely considered the most successful woman in p*rn. (As well as starring in mainstream films.)
While her academic career isn't much to marvel at we have to give credit to the woman who almost single handedly brought p*rn into the mainstream. She owns multiple businesses and built up, then sold to Playboy, an enormously profitable production company in ClubJenna (that has over $30 million in revenue, with at least half of that being profit).
The biggest reason for Jenna Jameson making this list, though, is her debating skills. In 2001, the Oxford Union debating society invited Jameson to come to Oxford to debate a proposed British law against p*rnography. Shockingly, she led her side to victory, winning the debate 204 to 27.
She's also taken Bill O'Reilly to task for some of his hypocritical ways. Here's a youtube video of her appearance on his show, Jenna Jameson on Bill O'Reilly . Later, in February 2003, Pony International planned to feature her as one of several adult film stars in advertisements for athletic shoes. This plan was attacked by O'Reilly, then Jameson sent a sarcastic email to the show, writing:
"I hope Bill understands the difference between an adult film star and a hooker. I assume he has done some research on the subject because he requested some of my videos after we finished taping my appearance. I imagine he wanted them for professional reasons."
Jenna Jameson for the win.
And here's Jenna Jameson riding the Sybian on Howard Stern
.
Age: 43
Birthplace: Las Vegas, Nevada, United States of America
Nationality: United States of America, Italy
Characters: Jenna Jameson, Kat, Erica Davis, Jenna, Laura Pendleton, + more
Also Ranked
#35 on The Best Ever Howard Stern Interviews
#17 on The Best Frequent Howard Stern Guests
see more on Jenna Jameson