Actors
The Hottest Howard Stern Sybian Machine Girls

A Sybian Machine is a sex toy/masturbation device, invented by Dave Lambert, used (mostly) by women and made famous by Howard Stern on The Howard Stern Show. It looks like a half barrel turned flat side down with an attachment that protrudes upwards that vibrates according to a remote control. In a tradition as old as time itself (well, since the mid 2000s or so), Howard Stern has had various celebrities and adult film stars ride the Sybian machine on his show, sometimes to the point of orgasm, but always to the point of amazing television and radio.
So here in one place, are all the sexiest Howard Stern Sybian girls, ranked by hotness. If you want more check out the sexy pic lists of Carmen Electra, Jenna Jameson, and Tera Patrick.
It's not that common that a girl will ride the Sybian. Howard Stern makes as many people as he can not only ride it, but go full nude while they do. It's why he's the best at what he does.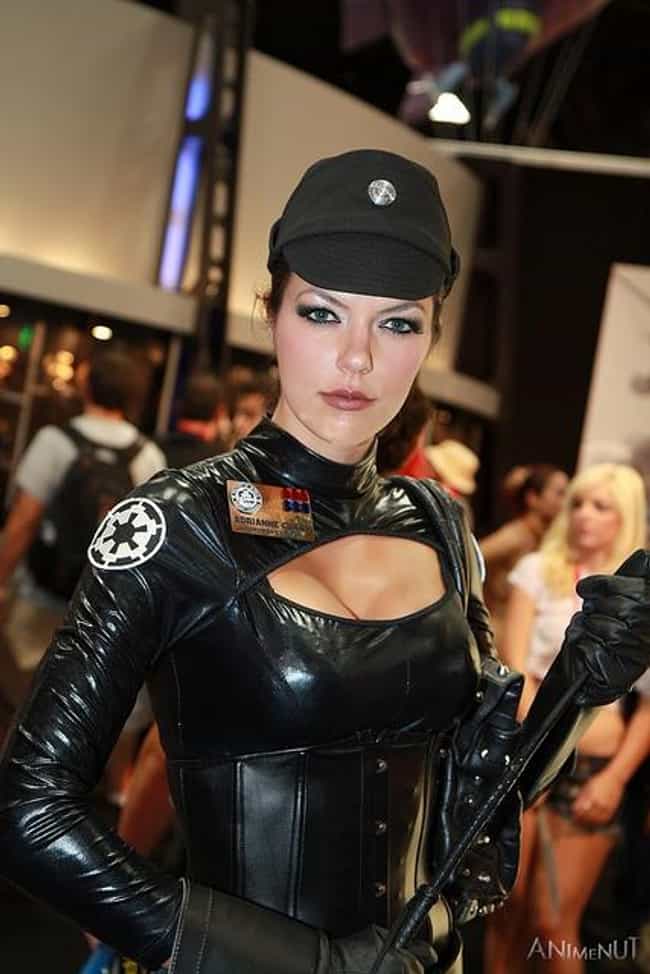 Out of most girls that have come onto Howard Stern's show to take the Sybian machine voyage, Adrianne Curry was by far the most gratifying. The more famous someone gets, the more unlikely it is that they'll do something like this, but Adrianne Curry not only came into the studio to ride the Sybian machine, but actually climaxed on it.
A lot of girls take their pride with them and don't go through with it all the way (although the fun part is quite often the convincing), becoming of where they are and what they're doing, but Adrianne Curry can roll with the big girls.
In case you don't know who she is, Adrianne Curry is the first ever winner of the psychopath-run show where Tyra Banks makes a bunch of ambitious, hopeful girls put their dreams on a stage so she can crush them with her hooven devil goat legs called America's Next Top Model. She was also married to Peter Brady at some point (Christopher Knight).
Since then she's gone on to do plenty of shows like Surreal Life, Celebrity Family Feud and, of course, The Howard Stern Show.
Here is the video of Adrianne Curry riding the Sybian on the Howard Stern Show
.
Age: 36
Birthplace: Joliet, Illinois, United States of America
Nationality: United States of America
Characters: Danushka, Roberta
see more on Adrianne Curry
Carmen Electra is the human equivalent of a lioness. She'll tear you apart, do most of the hunting and kill other chicks that try to get near you if you're her man. Also, she gained popularity in the early/mid-90s for posing in Playboy and for taking over for Jenny McCarthy on Singled Out, then taking place in the latter years of Baywatch (that show about hot chicks bouncing up and down in bikinis that mattered before internet porn existed).
Since then she's dedicated her life to participating in every horrible, inexcusably terrible movie that exists like Date Movie, Epic Movie, Meet the Sparts (JESUS CHRIST) and Disaster Movie. Back in the day, she was even in Good Burger.
And one thing she did in 2006 was ride the Sybian on the Howard Stern Show.
(On her video, by the way, the greatest part is that they convince her that both Jenny McCarthy and Cameron Diaz have done it. Also, it's impressive how great of a grasp Gary has of how a girl needs to sit on the thing, which is awesome.)
Age: 46
Birthplace: Sharonville, Ohio, United States of America
Nationality: United States of America
Characters: Six of Nine, Lani McKenzie, Sarah Hicks, Mona
see more on Carmen Electra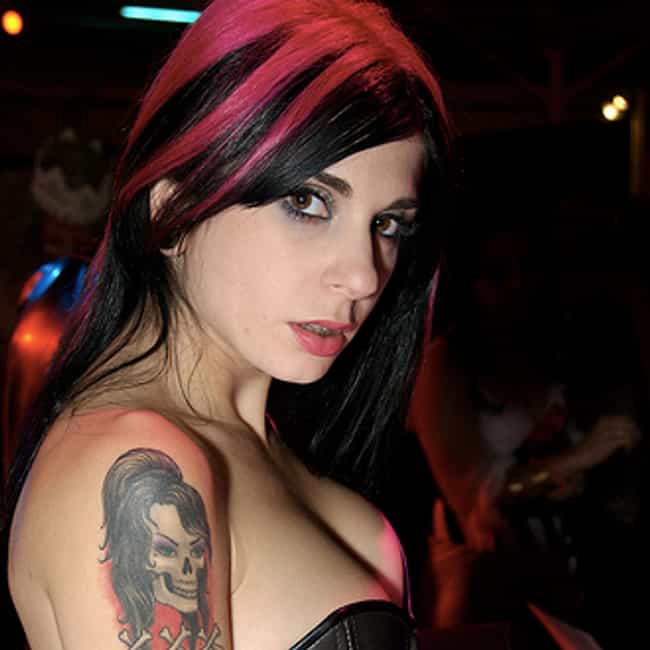 Joanne Angel is not only a star, but is a director and writer of the adult films she stars in, which is hot.
Even hotter still, she has a Bachelor of Arts degree in English Literature with a minor in Film Studies from Rutgers University.
Like fellow adult film star Asia Carrera, she enrolled in Rutgers University. She earned her B.A. in English Literature and minored in Film Studies.
She's extremely well spoken and very eloquent, as well as informed about her trade. Her writing has been featured in magazines and newspapers such as The New York Times. She even wrote a sex advice column for music magazine Spin. On top of all this, she's also a cook.
Here's the video of
Joanna Angel (and Sunny Leone) riding the Sybian together on Stern.
Age: 38
Birthplace: New York City, USA, New York
Nationality: United States of America
see more on Joanna Angel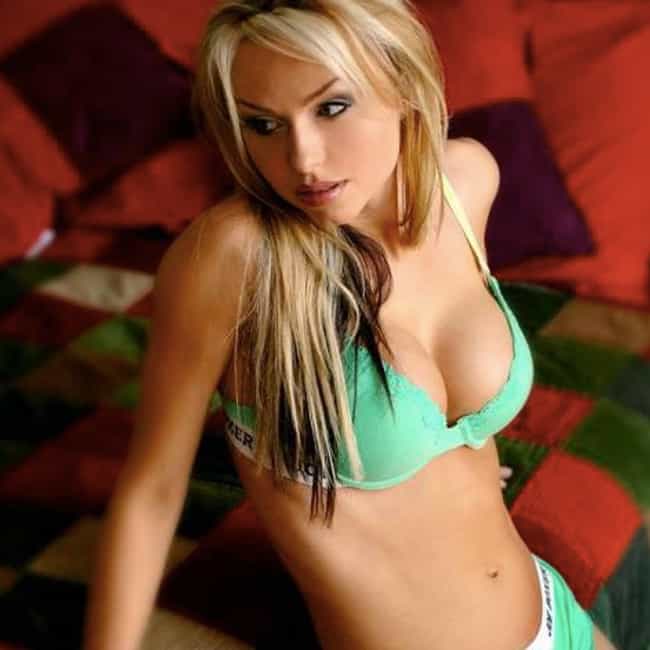 Leticia Cline began modeling at the age of 14 then focused on her education, earning degrees in psychology and finance from the University of Kentucky in 2000 and eventually became a certified public accountant.
In 2006, Total Nonstop Action Wrestling producer Jessie Ward recruited Cline to TNA as an interviewer. Leticia was a Beauty on the 2008 season of the reality show Beauty and the Geek (Season 5).
Click here
for the Leticia Cline Howard Stern Show Sybian video.
Age: 40
Birthplace: USA, Glasgow, Kentucky
Nationality: United States of America
see more on Leticia Cline