Weird History
'The Isolator' Was A Terrifying Helmet Invented To Help You Concentrate

Updated June 13, 2017
1.7k views
3 items
Do you ever feel like you just can't concentrate in the fractured, technological frenzy that is modern existence? If you answered yes, look no further – instead, look backward because Hugo Gernsback's clever invention from 1925, The Isolator, might be just the head-constricting, noise-cancelling, eye-focusing product you need.
What is The Isolator? Well, despite its somewhat frightening, alien appearance, it's not made for undersea adventures. Rather, it's a helmet intended to help its wearer focused on a task by keeping their head and neck stably looking straight ahead. With fresh oxygen pumped in the whole time you wear it, The Isolator is truly a dream for those who want a little added force in their concentration regimen.
Having Trouble Concentrating? Look No Further Than The Isolator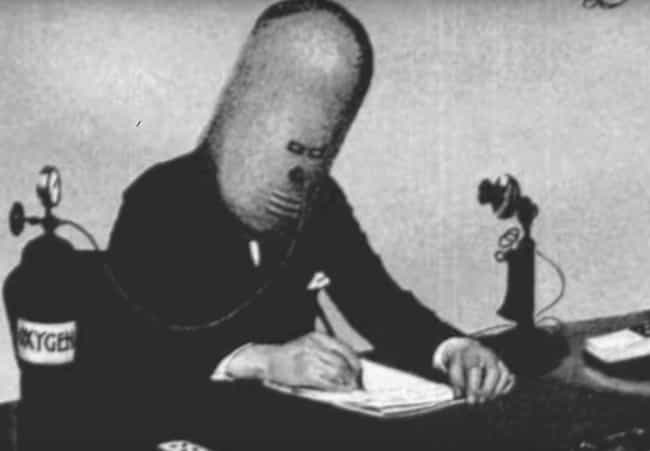 These days, you hear a lot about how the Internet – and the ability to have all the information all the time – is destroying people's ability to concentrate. Guess what? People at the turn of the 20th century didn't have the Internet, but they also had concentration problems because they were, you know, human. Enter Hugo Gernsback, writer, inventor, and all-around science man, and his ingenious 1925 solution to this problem: The Isolator.
Intended to fit snugly over the head, The Isolator featured eye slits akin to those of horse blinders – perfect for the person who needs help not looking at their surroundings during working hours. And, just in case you're worried about breathing under what appears to be a pretty heavy contraption, an oxygen tube pumped that sweet, sweet air in. And, just in case noise interference was messing with your ability to get things done, The Isolator rendered its wearer deaf, the progenitor of noise canceling headphones.
The Isolator Wasn't Hugo Gernsback's Only Inspired Invention – His Teleglasses Also Look Pretty Great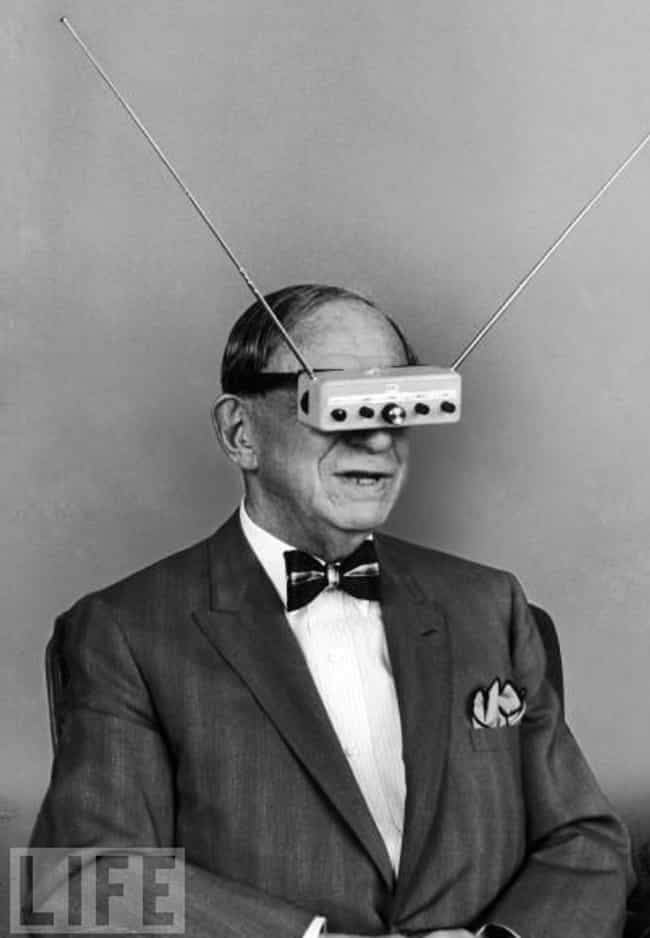 Clearly, a man who could invent something as revolutionary as The Isolator wouldn't be satisfied with a one off in the world of technological advancement. Gernsback certainly wasn't. Before he became a master of science fiction, Gernsback was an electronics entrepreneur and founder of the magazine Modern Electronics. He was a big proponent of the radio, and a TV station he founded, WRNY, featured some of the first-ever television broadcasts. Pictured here, Gernsback shows off his TV viewing goggles – "Teleglasses" – a "handy, pocket-size portable TV set."
Some of his other products included: "combined electric hair brush and comb," a "battery-powered handheld illuminated mirror," and a "wax-impregnated fabric strip for removing excess hair."
When He Wasn't Inventing, Hugo Gernsback Was Being 'The Father Of Science Fiction'... And A Huge Jerk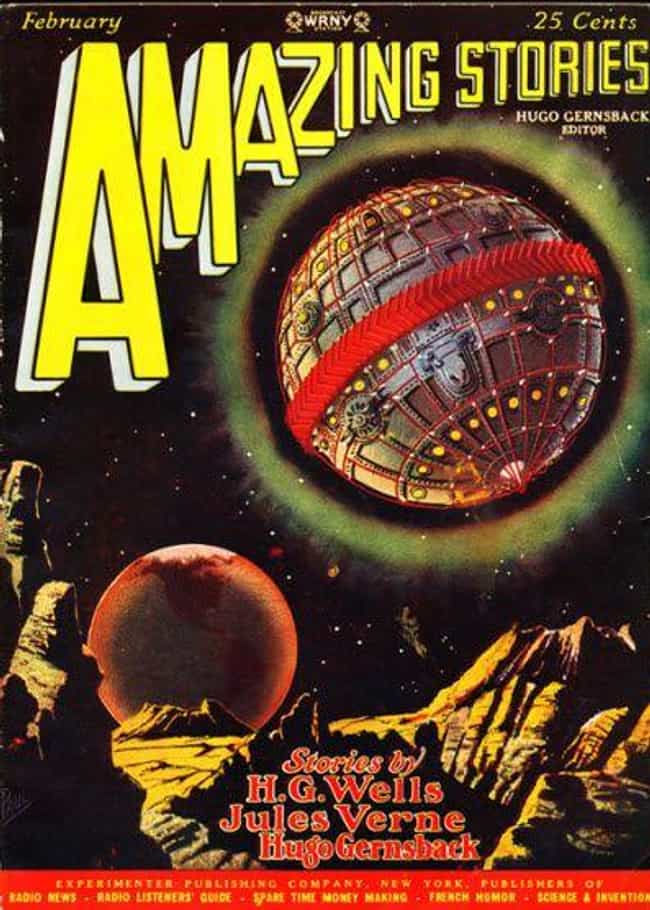 Along with authors H.G. Wells and Jules Verne, Hugo Gernsback is referred to as the "Father of Science Fiction"; Gernsback himself even coined the expression "Science Fiction." He created the first literary magazine solely devoted to the genre – Amazing Stories – in 1926, and the most prestigious science fiction literary award is named after him: The Hugo Awards. Gernsback received a special Hugo for being "The Father of Magazine Science Fiction" in 1960.
However, just because he was an innovator in the genre, doesn't mean Gernsback was well liked or respected by his peers. He was referred to as "Hugo the Rat" by writers like H.P. Lovecraft because he barely paid his writers. Science fiction writer Barry N. Malzberg had this to say about Gernsback:
"Gernsback's venality and corruption, his sleaziness and his utter disregard for the financial rights of authors, have been so well documented and discussed in critical and fan literature. That the founder of genre science fiction who gave his name to the field's most prestigious award and who was the Guest of Honor at the 1952 Worldcon was pretty much a crook (and a contemptuous crook who stiffed his writers but paid himself $100K a year as President of Gernsback Publications) has been clearly established."